Iris Caldwell and Keith Manly of 'Married at First Sight' aren't Divorced Yet, the Star Reveals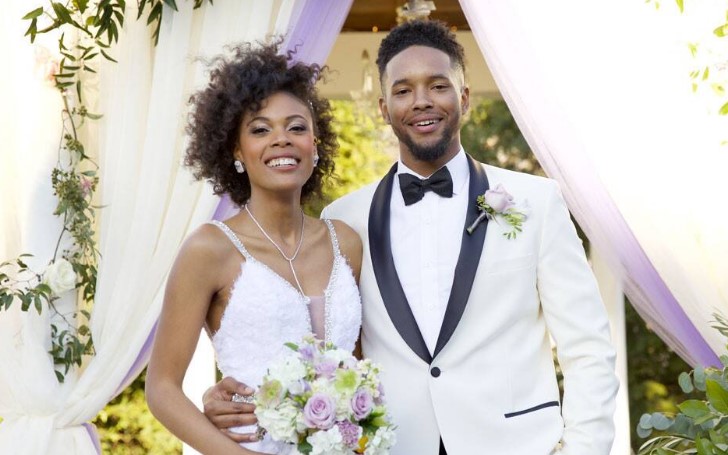 Married at First Sight couple, Iris Caldwell and Keith Manly is not separated yet.
While fans are convinced the Married at First Sight couple, Iris Caldwell and Keith Manly are divorced, Iris revealed they are still together.
The couple who was married on season 9 of Married at First Sight, which was set in North Carolina, was said to be ended after Keith wanted to part ways against Caldwell's wish.
Watch: Married At First Sight - Keith and Iris Get Closure
According to the reports, Iris wanted to be in a marriage while Keith said he wanted divorce during the Decision Day on the married at First Sight episode. The revelation from the reality star came in a series of Instagram stories, where Iris uploaded videos answering questions from her followers.
Also See: All about Ezequiel Fernandez, Gabriel Fernandez's Sibling; Details on their Parents
When a fan asked if Iris and Keith are officially divorced yet, the reality star replied with a simple 'no' answer. The reality star further added, "We have to wait like a year until the separation, and then I can officially file and all that stuff. But nope, [we're not divorced]!"
The couple was married in March of 2019, and according to some sources, the State of North Carolina requires a one-year separation period before filing for the type of no-fault divorce.
Watch: Keith and Iris? | Married at First Sight | Season 9 Reunion Preview
So, to file a divorce, under those circumstances, the couple must live separately in a different residence. In a no-fault divorce, the separating party doesn't need to prove anyone in the marriage wrong, which results in faster and more amicable proceedings.
You May Also Like: Is Westworld star Evan Rachel Wood dating after divorce?
So, basically, the couple is separated, but not officially divorced yet, for which, it seems, they will have at least have to wait a little longer. But it's already there though, the only thing we need to wait for the official announcement. Their marriage is over already.
For more information on your favorite celebrities' lifestyle, stay tuned to Glamour Fame, and don't forget to sign up for the newsletter.
-->