Is Aubrey Plaza's Married? Learn Her Relationship Status in 2021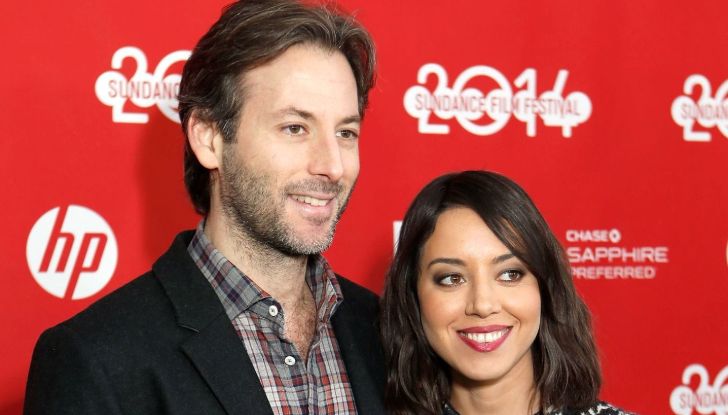 Aubrey Plaza Married Or Dating In 2021? Everything About Her Romantic Life!
Widely known for her character April Ludgate on the NBC sitcom Parks and Recreation, she started as a comedian first and now is a known actor and producer. Mystery Team, Monster University, and Black Bear star Aubrey Plaza is a highly sought actress in Hollywood today. Aubrey Christina Plaza was born on June 26, 1984, in Wilmington, Delaware, to an attorney and a financial advisor, namely, Bernadette and David Plaza.
Of Puerto Rican and Irish descent, Aubrey is the oldest of three Plaza daughters. Graduating in Film from The New York University, Aubrey started performing improv at Upright Citizen Brigade theatre in 2004. In a relationship with a renowned director since 2011, Aubrey sent the internet on a frenzy as she casually introduced her boyfriend as her husband. Continue reading to learn the full story.
Is Aubrey Plaza Married?
Aubrey and writer/director Jeff Baena's relationship, is known in Hollywood and among their fans. Still, Plaza took everyone by surprise, including her close colleagues and friends, when she tagged Jeff as her husband on an Instagram post this Friday.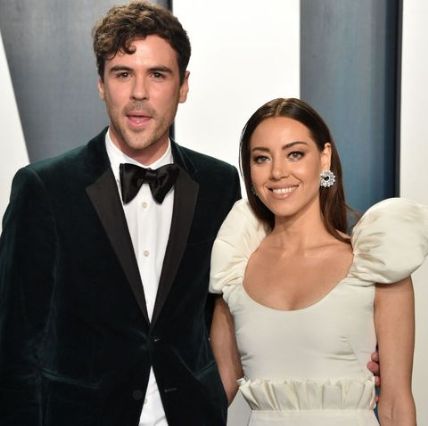 Aubrey Plaza, on an Instagram post this Friday, referred to her longtime boyfriend, Jeff Baena as her husband.
Photo Source: Elle
"So proud of my darling husband @jeffbaena for dreaming up another film that takes us to Italia to cause some more trouble," Aubrey wrote. Clearing the doubts and questions from fans, Aubrey's rep later confirmed to People that the couple were indeed married but didn't bother to specify every detail.
Aubrey's loyal fans, however, are just happy learning the news and have showered love and support for the actress on her Instagram.
Who Is Aubrey Plaza's Husband?
A decade into their high-profile relationship, Jeff Baena has kept a noiseless repute compared to his vocal and opinionated girlfriend and now wife Aubrey. Born on June 29, 1977, in Miami, he is a screenwriter and director known for his directorial "Life After Beth," "The Little Hours," and more.
Aubrey Plaza and Jeff Baena prepare for their next project together, a movie named "Spin Me Around."Photo Source: CNN
Aubrey and Jeff, having collaborated in many films, Plaza opens up about their relationship with People. Aubrey had made her directorial debut with Jeff in "Cinema Toast," created by Jeff.
Check Out: Jeff Bezos Reportedly Building $500m Superyacht
Now, as the couple prep for their next movie together named "Spin Me Around," an excited and cheery Aubrey quotes, "working with your partner can always be challenging. There's a lot of things we do separately and I think that it's all about balance."
Aubrey Plaza's Past Relationships!
Young Hollywood Awards winner Aubrey earned critical praise for her role in "Mike and Dave Need Wedding Dates," starring alongside Zac Efron and Anna Kendrick. Much like her reel roles, Aubrey accepts that she sends an androgynous vibe even in real life. Many questioned Aubrey's sexuality when the actress opened up about being attracted to girls and even being approached by girls in her 2016 interview with The Advocate.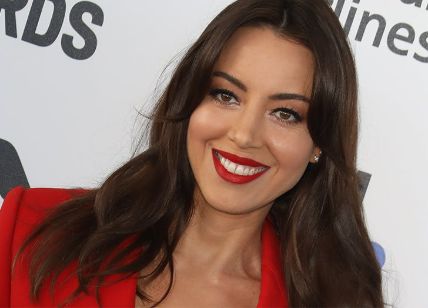 Aubrey Plaza revealed in 2016 that she and her co-star Michael Cara had dated for a long time.
Photo Source: Pure Wow
Aside from her long relationship with Jeff Baena, Aubrey's name has been linked with one more man in her almost two-decade-long career. Otherwise not known, Aubrey herself revealed the news years later that she had dated her co-star Michael Cara from "Scott Pilgrim vs The World" for a long time. Appearing on RuPaul's podcast in 2016, Aubrey broke the news and even stated that hers and Cara's was an amicable breakup and still in touch.
Don't Miss: Is Allison Janney's Married in 2021? If Yes, Who is Her Husband?
For more information and news on your favorite stars, stay connected to Glamourfame.
-->