Is Demi Lovato Turning Her Back On Singing To Focus On Her Acting Career?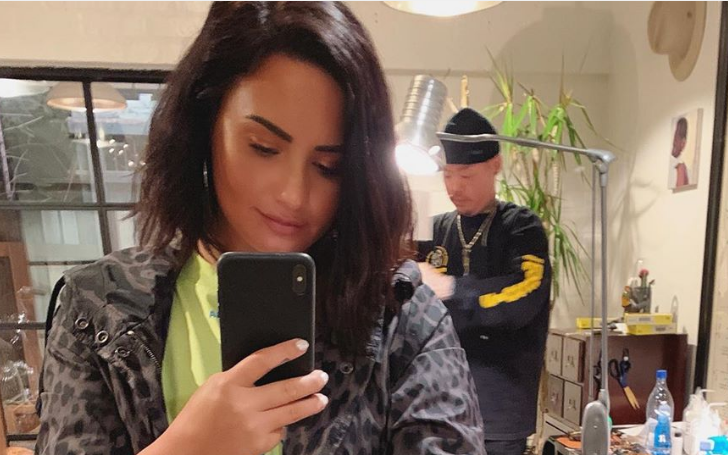 Demi Lovato may give up her music career for acting.
Is this even real, Is Demi Lovato really giving her music career to focus on her acting career? Well, according to one of the online news outlet, the star is already shooting her new series.
Lovato, who is currently dating Henry Levy, on the American sitcom, Grace, will appear on three episodes. The singer will play the character of a woman named Jenny. Though Demi's stint on the show is very small, it's recurring.
This is not the first time the singer appeared on screen; there are a number of instants where Lovato made an appearance on shows.
But this will be the first time the singer, who isolated herself from outside world, will play a "character," and we can actually see her perform. Moreover, this is not the only project Demi is engaged on.
Demi Lovato, who confirmed her relationship with a kiss, is also filming for a new Netflix original movie called Eurovision. What's more interesting is the singer will play opposite to one the best comedians of Hollywood, Will Farell.
And you should know this too, the new manager for Lovato is Scooter Braun, who also manages stars like Hillary Duff and Ariana Grande. So we can expect the speculations to come true.
It's still a transition phase for the singer, so we really don't know for sure if Demi is going to become a full-time actress or not. The "Let It Go" singer, however, teased us about her next album.
The singer said it will be her chance to talk about herself and her overdose from her own perspective. We can pretty much expect Lovato's confirmed roles will be in a movie about singing. It's very likely her music skills, as well as acting talent, helped Lovato get the role.
So, even if the singer becomes a full-time actor, Lovato may have to do a lot of singing anyways. That's why it's still too early to say anything at this point; the singer may be on her break from music.
-->