Is Kaitlynn Carter Really Dating Miley Cyrus? Learn The Truth Here!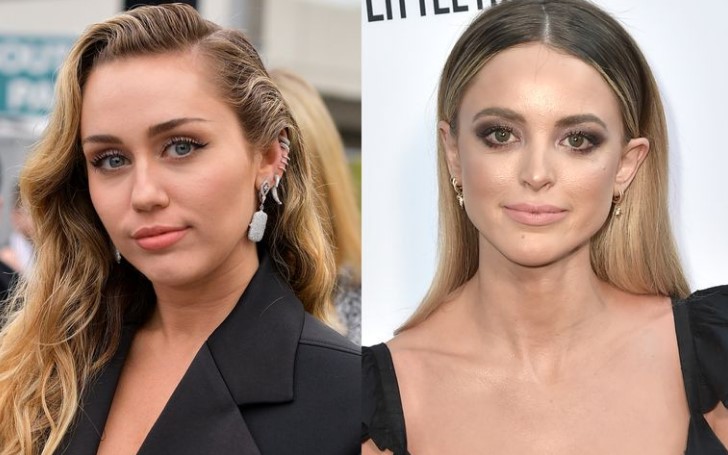 This could possibly be a FLING!
We guess we all are aware of the fact Miley Cyrus broke her marriage with Liam Hemsworth a few months after their wedding.
But we did not think the Miley would move on so quickly to her new life, while we are pretty much sure Liam Hemsworth is still mourning.
People are speculating, Miley has already found her new sweetheart after singer's photos recently surfaced showing Cyrus locking lips with Kaitlynn Carter.
The alleged couple is currently on vacation together with friends, the duo is appearing in each other's social media, and it was enough for people to start rumors.
Well, one of the sources came upfront and claimed all the viral PDAs between Kaitlynn Carter and Cyrus is not a romantic one, they are just having fun.
The source added, "They've known each other for several months, but the two of them hooking up is very new. No one thinks Miley and Kaitlynn are in a real relationship; they believe it's more fun on vacation,"
While another source, just to pull some legs, added. "Liam loves Miley and is hurt, but he knows that she does this."
Despite all the claims and report the two are have something for each other, one source said Miley and Carter were actually hooking up for some time while, and Brody Jenner was totally okay with it.
The source further stressed the two getting together was no secret; however, that still remains unconfirmed as of now, as both the parties haven't publicly addressed the nature of their relationship, and they don't have to either, we guess.
Well, Liam and Miley shippers will definitely be sad if the rumors of Miley and Kaitlynn turns out true. Because in all seriousness, they are still hoping the duo might get back together and the recent revelation by an insider suggests the duo might get back together.
-->