Is Shiloh Dynasty Dead? Where Is She Now? Why Did This Musical Star Disappear?
Published Wed Aug 28 2019 By Travis
Shiloh Dynasty was one of the most beloved artists on the internet, but where did she disappear to?
We live in a digital age where how many likes and views you get matters, and people do whatever they can to stay relevant and promote themselves to new heights by doing whatever they can to stay in the public eye. For example, look at Danielle Cohn, who will do whatever it takes not to lose followers and her relevancy. In this age of social vanity and selling yourself by whatever measure possible, a breath of fresh air came in 2014 when mysteriously shot videos of an artist started to surface on the internet.
The lo-fi six-second clips on Vine took the internet by storm, and the mystery surrounding the artist grew. When most people would've used the newfound fame to get a record deal or make themselves rich, Shiloh Dynasty seemingly disappeared from the public eye after posting one final photo on her Instagram.
Who is Shiloh Dynasty? How'd Shiloh Gained Her Stardom?
Appearance does the most talking in this world; Shiloh Dynasty went from making videos where we only saw a quarter of her face and disappeared without a trace. So, where did the talented singer go? It is the same question most fans on her now-dormant Instagram page are asking. After she disappeared, Shiloh Dynasty's dead was the trending topic in the comment section of her Instagram page.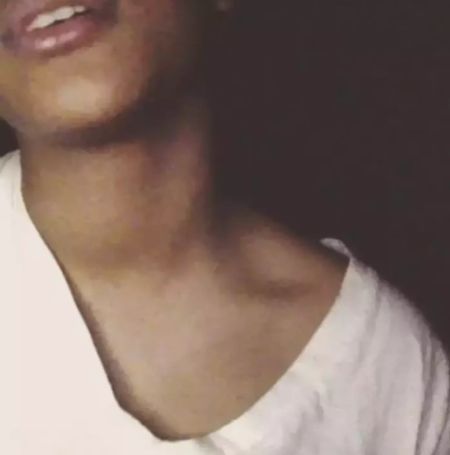 Starting in 2014 with her short vine clips, Shiloh moved into Instagram, where she released some more clips of the phone-recorded videos. She also released two original full-length songs on her new SoundCloud page, which has since received more than 2.5 million plays combined.
Dynasty's calming, soothing, yet haunting, all the same type of voice spoke to millions of people on the internet with the songs finding life on the internet, and she started a strong following. People like the music industry's top players, Timbaland and Diddy, took notice of her clips and talked about being a fan of the songstress.
But rather than reveal who she is, Shiloh posted a photo of a white background with black letters saying, "I'm not a look, I'm a feeling." After the post, she made some of her most recognizable work; we're not saying her other works are not recognizable, but after the photo is where she achieved mainstream recognition.
XXXTentacion Brough Dynasty to Mainstream Popularity!
XXXTentacion was one of the very first musicians to sample the clips by Shiloh, and he used her clips in three different songs in his 2017 album. XXX was one of the most beloved singers with his songs, seemingly speaking to people in pain and going through hard times in their lives.
Listen: XXXTentacion samples Shiloh Dynasty in his hit song Jocelyn Flores.
XXX combined his songs with her clips in Jocelyn Flores; Everybody Dies in Their Nightmares and Carry On. In the album, she was named Ciara Simms, which we believe to be her real name, and XXX was also the one who confirmed Shiloh was a girl, something the internet wanted to know since the first time everyone wanted to know after they heard her sing.
Shiloh Dynasty Disappeared From The Limelight: Is Dynasty Dead?
Shiloh Dynasty disappeared in 2016 after posting a photo captioned "come here," but she was involved in the making of the XXX album. Genius also got hold of her manager, and the manager said she is not looking to come into the limelight and stay away; she is alive and well but doesn't want to be in the private eye.
The manager also said she is private and wants to live without media attention. So, Shiloh is not dead; she tweeted in January 2019 about 2019 being an amazing year for everyone. The Twitter account is linked to her official SoundCloud page, so the account seems genuine, but just because she is sending tweets doesn't mean she is alive. As far as fans are concerned, Dynasty could have passed away, and someone else was tweeting from her old Twitter account.
It is an amazing thing she's managed to stay hidden for this long, and her fans miss her. But they are also unanimous in saying they want Shiloh to live her life. Shiloh is an enigma of the 21st century, someone loved by many but didn't want anything to do with the hustle and bustle of wanting to be famous. We hope Shiloh is alive and well, and maybe when she feels like it, we can get some more songs and clips from the talented singer.
If you want to read similar articles like the one above, visit Glamour Fame.
-->