Is TJ Ott Married? Here's What to Know About His Relationship in 2021
Published Tue Mar 02 2021 By Bran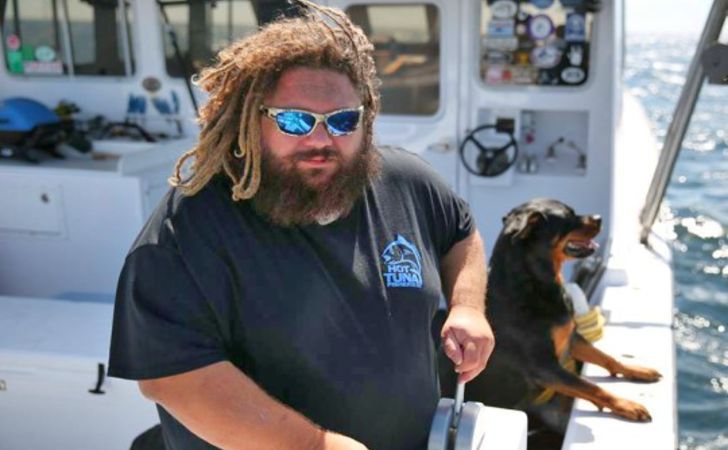 Grab all the details regarding the married life and romantic history of television personality TJ Ott.
Timothy James Ott, aka TJ Ott, is a recognized personality in the showbiz sector, despite being a professional fisherman. Regardless of working in a non-glamorous job throughout his life, his fortunes started to change once he appeared in 'Wicked Tuna.' Having appeared in the National Geography reality series since 2013, he became a household name for regular television viewers, who love his adventurous persona.
TJ Ott garnered immense fame from his presence after appearing on TV. In front of the cameras, you could see his adventurous personality, which is the main reason for his thousands of global fan bases. Perhaps that might be why TJ's personal and romantic life has been extensively searched. People have been extremely curious to know whether the National Geography star is married to anyone or dating any girlfriend. Stay right here as we bring you all the exclusive details.
Rumors On TJ Ott's Married Life Is False
Yes, you heard it precisely, the reality TV star is not married. TJ Ott's romantic life has interested many of his followers. Interestingly, a few years ago, there were several reports regarding TJ's love life; the news further told Ott was a married man. But as it turns out, the reality TV star was never married.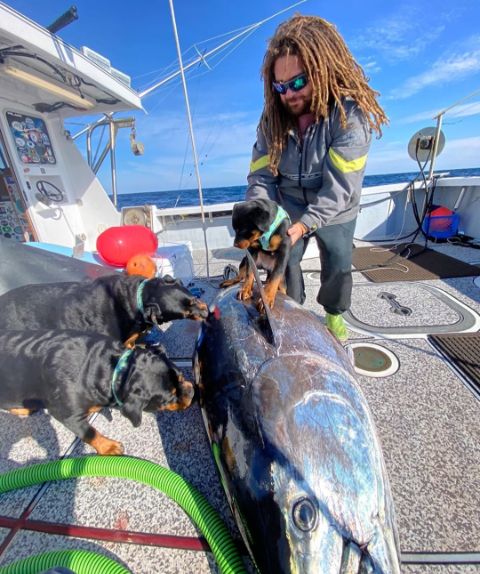 Recommended: Kirstin Maldonado Boyfriend In 2021: Here's What You Should Know.
The captain of 'Hot Tuna,' Ott, was rumored to be married to a gorgeous woman called Kristina Doellman. His alleged wife is famous as Kristin that lives in Illinois. The reports regarding his married life were far-fetched and went trending, which got Ott surprised and shocked as well.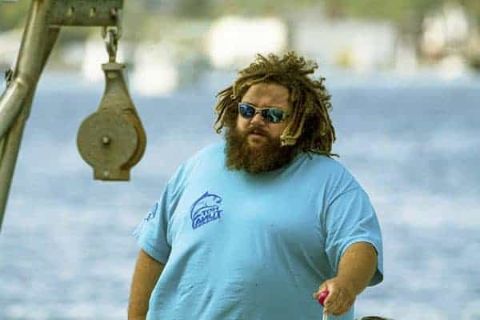 It was a big reveal when TJ later opened up regarding his low-profile love life. Ott surprised his fans by saying how he wasn't married and was never in a relationship with anyone named Kristin.
It was a big coincidence at the origin of the false rumors, as a woman named Kristina was married to a husband with the same name as TJ Ott. The whole story of the marriage of the fisherman went in vain and was poised to derail his fanbase.
TJ Ott's Romantic Life Under The Radar
Fisherman TJ Ott might not have been married, but that doesn't rule out his dating history. Regardless of his fame in recent years, the TV personality prefers to keep his personal life a low profile.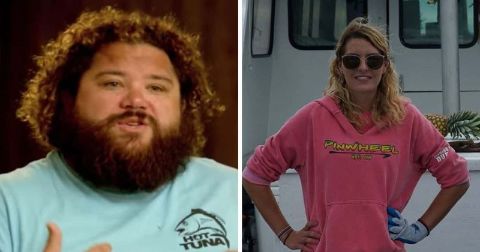 Not many know who Ott has recently been dating a girlfriend or is married. Per his social media profiles and his online reports, TJ is either single or in a relationship with a mystery woman in a well-keep secret. What's not a secret is Ott's weight loss over the years!
You May Like: Know About The Weight Loss Pursuit of TJ Ott.
In the past, TJ Ott was dating a fellow co-artist named Marissa 'Merb' McLaughlin. His former girlfriend was a respected figure, and the pair crossed paths from their appearances in 'Wicked Tuna.'
Despite the professional relationship the two had, the former lovers didn't let any of it hamper their love life. They were dating each other back in June 2020, i.e., around the seventh season of 'Wicked Tuna: Outer Banks.' In recent times, the affair that TJ Ott shares with Merm remains elusive, as they are rarely seen in public or on their online handles.
Recommended: What is TJ Ott's Net Worth In 2021? Here's The Breakdown.
For more news and updates about your favorite stars, please stay connected with us at Glamour Fame.
-->