Kirstin Maldonado Boyfriend in 2022: Here's What to Know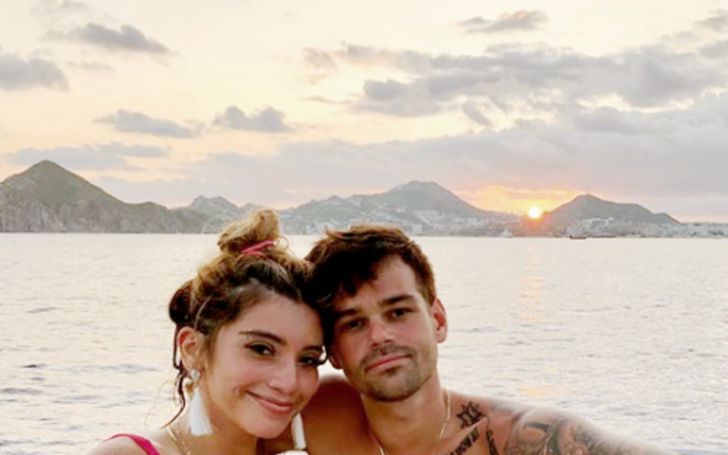 Who is Kirstin Maldonado's boyfriend: Everything you should know.
Kirstin Taylor Maldonado is an American singer, songwriter, actress, and the only lead female singer of the Capella group "Pentatonix. Born on May 16, 1992, in Fort Worth, Texas, to a Spanish Italian mother and a Mexican father is an only child.
Kirstin had exceptional vocal skills as a kid. Her mother enrolled her in voice lessons to realize her daughter's gifts. Kirstin has lived a meaningful life from being an ordinary dream-ridden girl of Texas to co-founding her band Pentatonix and winning 3 Grammys years later. Let's find out more.
Kirstin Maldonado and her Boyfriend
The 30 years old beauty has dated very few numbers in the past, as per the sources. But in 2021, Kirstin Maldonado is reportedly in a committed relationship with Ben Hausdorf, a freelance cinematographer and an amateur director. The duo started dating back in 2018 and is still going strong.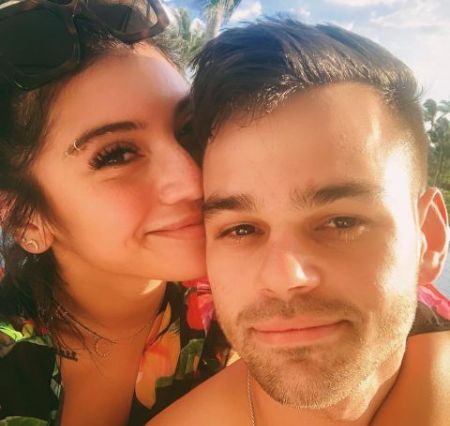 Kirstin Instagram stories and post often features beau Ben and so is Ben's Instagram all about Kirstin most days. Even after three years, the couple's affectionate relationship has made their fans expect a surprise wedding announcement soon.
But it is very unlikely that Kirstin will ring the wedding bell so hastily, this time after her last wedding debacle and all the drama that followed.
See More: Kirstin Maldonado Plastic Surgery: Here's What You Should Know
Ben and Kirstin Maldonado welcomed a kid together!
After years of a committed relationship, Kirstin Maldonado and her boyfriend, Ben Hausdorff, welcomed a kid together. Likewise, Kirstin and her partner welcomed a daughter on June 28, 2022.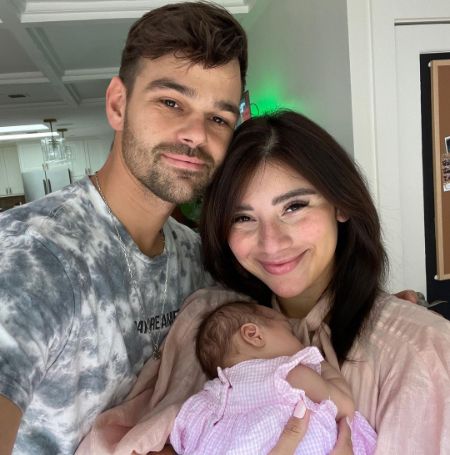 Maldonado and Ben named their kid Elliana Violet. Kirstin and her beau share about their child most of the time on their social media. Violet is the duo's first child; time will tell if Hausdorff and Kirstin will welcome another baby. On a similar vibe, it remains unclear if the singer/actress and the photographer/director will tie the knot.
Past Relationships and The Wrecked Union
Previous to Ben Hausdorff, Kirstin dated Jeremy Michael Lewis, a singer,you-tuber, and entrepreneur, for almost three years. Jeremy proposed to Kirstin during the couple's getaway to Paris.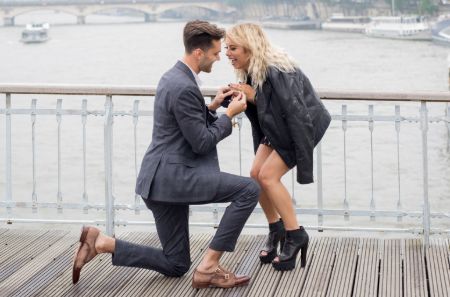 The proposal looked dreamy with the Eiffel tower in the background and Jeremy on his knees. Kirstin was so thrilled in her Instagram posts and was looking forward to the wedding that was set to happen in 2017.
But it was called off mid-year, and the reasons were never announced. After her heart-wrenching life incident, she found Ben Hausdorff, and Jeremy moved on with Laureen Riihimaki, a YouTuber.
Apart from Jeremy and Ben, Kirstin was also rumored to have dated her band member Mitch Grassi and Scott Hoying during high school. But the fact that they are still working together implies that they either broke up on good terms or maybe it was just a fling.
Pentatonix and Outset of Kirstin's Career
The three-time Grammy winner Kirstin Maldonado was a gifted child and had her skills further polished in vocal lessons. Maldonado began her classical singing training during high school and was a member of the Texas all-state choir for three years.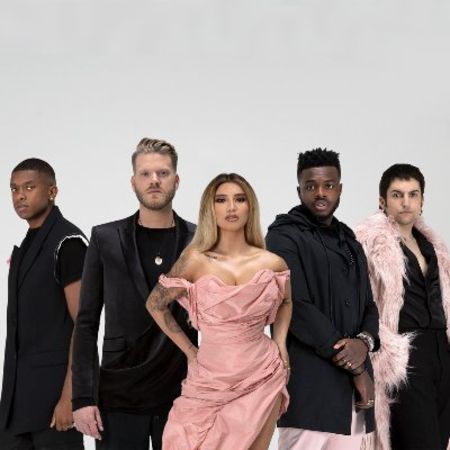 Kirstin attended Holy Rosary Catholic, a high school, where she met Scott Hoying, her future band member, and Mitch Grassi during one of her theatrical performances.
Maldonado went to Oklahoma University to pursue a major in musical theatre performance but dropped out midway to form Pentatonix.
The breakthrough for Pentatonix came when the band won The sing-off season one in 2011. Sony Music immediately signed the group, after which they moved to LA and released cover songs throughout the next 6 months.
The band has 5 members: Scott Hoying, Mitch Grassi, Kirstin Maldonado, Kevin Olusola, and Matt Salee.
The Pentatonix is an acclaimed band worldwide and has 3 Grammys, a Youtube music award, and a Streamy award.
Kirstin has also started her acting career and appeared in the major hit Pitch Perfect 2 and a few others. She is yet to get her big break in the film business, but Hopefully, her fans will soon see the 28-year-old star in a movie.
For more updates on your favorite stars, Stay connected to GlamourFame.
-->