Mitch Grassi Net Worth - How Much Does He Make From His Music Career?
Published Tue Nov 12 2019 By Chester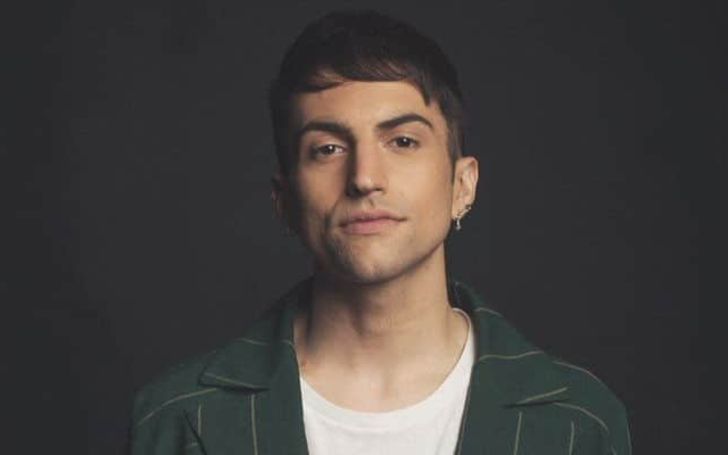 If you are 'A cappella' fan, then you probably didn't miss the five-person band 'Pentatonix.'
The band initially came to prominence after winning the third season of NBC's 'The Sing-Off' back in 2011, and bagging $200,000 as cash price.
In the article, we are here presenting you the net worth details of one of the key members of the band, Mitch Grassi, yes, the one who is renowned for his countertenor singing (highest male adult singing voice ranging from low A1- to upper B7).
YouTube Stars with 17.2 Million Followers and $8 Million Net Worth
Mitch Grassi holds a whopping net worth of $8 million. Behind all his envying fortune, the majority of the credit goes to his world famous band 'Pentatonix'.
The 27-year-old Grassi is one of the founding members and a key singer of the acapella band 'Pentatonix' formed in 2011.
They run a music channel on YouTube by the name PTXofficial with forming members Scott Hoying, Kristin Maldonado, Avi Kaplan (2011-2017), Mitch Grassi, and Matt Sallee in 2017.
The bass vocalist and founding member Avi sadly left the band due to their internal issues and now some new member, Matt Sallee is substituting him.
Some of their hits include: "Little Drummer Boy," "Say Something," "La La Latch," "Mary, Did You Know," Daft Punk Medley," "That's Christmas To Me," "O Holy Night," "Carol Of The Bells," "Hark! The Herald Angels Sing," "Rather Be," "That's Christmas To Me," "O Come, O Come, Emmanuel," "Dance Of The Sugar Plum Fairy," "White Winter Hymnal," "Silent Night," "Sleigh Ride," "The First Noel," "Radioactive," "Just For Now," "If I Ever Fall In Love," "Can't Sleep Love."
The above track helped them gain fame all over the globe as their songs were widely loved and admired by the viewers.
Don't Miss: How Much Is Margot Robbie Net Worth? Get All The Details Of The Actress' Salary, House, Cars, Earnings!!
They have 205 total videos where almost every music crosses millions of views. Their successful YouTube garners monthly 108K+ subscribers.
According to reports calculated from Influence Marketing Hub, their estimated earnings per video is $45,572.
So applying little math, let's find out their gross collection from Youtube excluding paid promotions, concerts, and endeavors.
So, multiplying $45,572 (est. earnings per video) x 205 (total number of videos) gives us a result of $9,342,260.
Which divided by five gives Grassi a big number share of $1,868,452 from Youtube.
Earnings For Tours and Concerts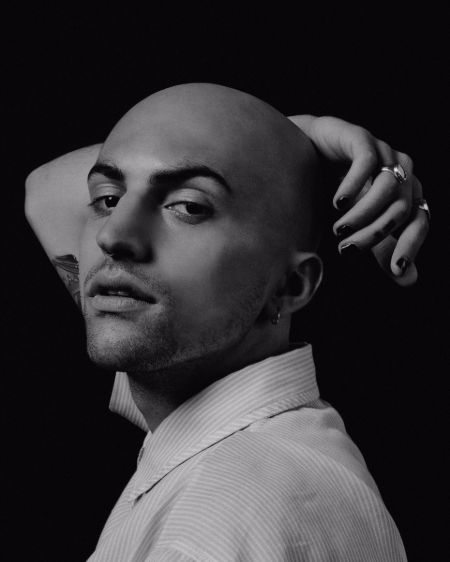 Mitch Grassi
SOURCE: Mitch Twitter
They are currently on the 9th concert, where one of their tickets cost ranges minimum $51 to a maximum of $702.
So, Mitch has also made millions from all the tours and shows.
Runs a YouTube Channel With 2.5 Million Subscribers With Scott Hoying
Yes, the two bandmates run another YouTube Channel and duo band under the name 'SUPERFRUIT.' They post vlogs, music videos, challenges, and other intriguing contents.
The channel is also one of their hit channels as it gains millions of views. They have even gone to concerts representing SUPERFRUIT.
Some of their popular video from the contents includes 'EVOLUTION OF MILEY CYRUS,' 'BEYONCE,' 'TRY NOT TO LAUGH' challenge, and 'FROZEN MEDLEY' challenge, featuring their Pentatonix bandmate Kirstie Maldonado.
Their channel earns around $10,403 - $17,338 with around 20,000 views per day.
So accounting all his earnings from musical shows and endeavors, Mitch Grassi holds an envying net worth of $8 million.
With such a hefty amount, Grassi is enjoying his life of riches.
You May Like: What Is Blake Lively Net Worth? Details of Her Sources Of Income And Earnings !!!
We hope you enjoyed the article. Stay tuned and connected and find out more intriguing Entertainment articles of your beloved celebrities only on Glamour Fame.
-->