How Much Is Margot Robbie Net Worth? Get All The Details Of The Actress' Salary, House, Cars, Earnings!
Published Wed May 29 2019 By Jessica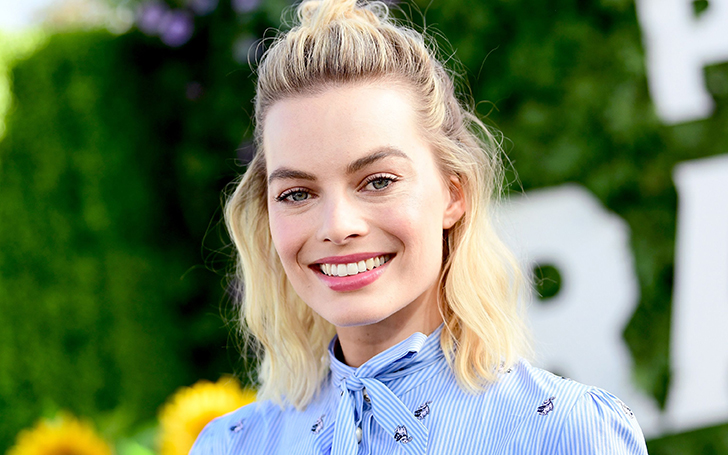 Details to the net worth of Hollywood notable actress Margot Robbie.
After the release of 'The Suicide Squad', 'Birds of Prey', and 'Fair and Balanced' actress Margot Robbie's net worth was higher than before.
From her role as 'Donna Freedman' in the longest-running Australian drama series 'Neighbours' to playing 'Naomi Lapaglia' in 'The Wolf of Wall Street' alongside Leonardo DiCaprio and Jonah Hill, Robbie's Hollywood career has been a phenomenon.
Robbie even earned an Oscar nomination in 2017 for her elegant performance as Tonya Harding in 'I, Tonya'. Her curly hair makes her unrecognizable.
Over the years, the 31 years old actress appeared in multiple Hollywood blockbuster films such as 'Suicide Squad' one of the highest-grossing 2016's films and 'The Wolf of Wall Street' released in 2013.
Related:Who Is Matthew McConaughey Wife Camila Alves? How Long Has The Actor Been Married? Learn Details Of Their Sweet Love Story!
So, how much has the Oscar-nominated actress earned so far?
Margot Robbie Net Worth Salary Earnings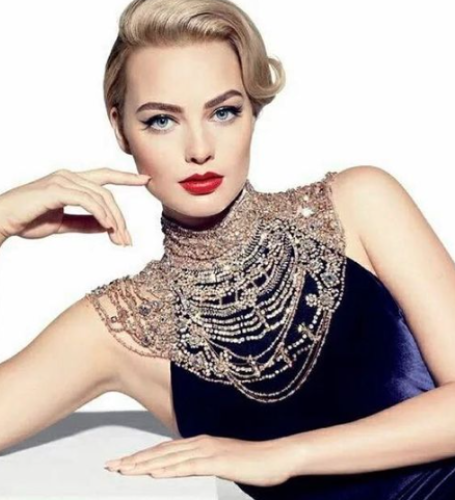 Margot Robbie's net worth number is $26 million.
SOURCE: Instagram
From her film, 'The Wolf of Wall Street' which made a smashing earning of more than $392 million, the actress was able to make $347,000. And in 2015 for the film 'Z for Zachariah' Robbie earned $667,000.
Furthermore, Margot earned an estimated amount of $400,000 for 'About Time', a Richard Curtis film made with a budget of $12 million that collected $87 million.
Likewise, the actress earned $457,000 from the film 'Suite Française' for portraying the character of Celine.
As per Celebrity Net Worth, Margot Robbie's net worth stands at a whopping $26 million. Safe to say the actress made big progress with her income because only in 2015, her net worth was said to be around $8 million.
As you see Robbie previously earned a hundred thousand dollars per film, but in recent years after appearing in several hit films, it's reported that the actress charged nearly a million dollars to the film producers.
As a matter of fact, withholding a million-dollar fortune, Forbes enlisted Margot Robbie as one of the highest-paid actresses under 30 in the year 2017.
Don't miss:What is Michael C. Hall Net Worth? How Much Did The Actor Make Per Episode Of Dexter? Details Of His Cars and Houses!
Margot Robbie House Cars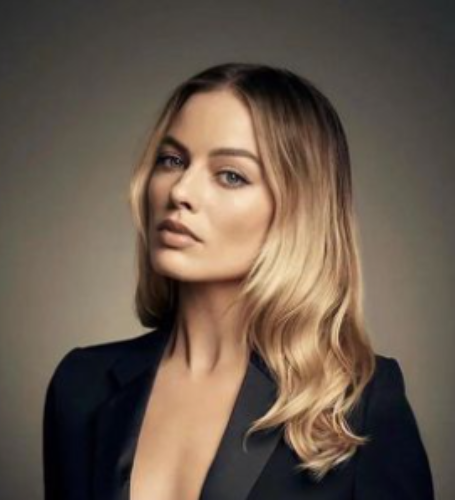 Margot Robbie $2.73 million houses in LA.
SOURCE: Instagram
With a million-dollar existing in her bank account, it's no question Margot Robbie lives a lavish life inside a big mansion, wears designers, and drives fancy cars.
After the flourishment of her career in Hollywood, Margot shifted from Australia to London to Los Angeles where she purchased a $2.73 million home shortly after her wedding with husband Tom Ackerley in 2016.
Margot's 3,300 square feet beautiful house painted in white is situated on 0.15 acres of land and consists of four bedrooms combined with a comfortable marble fireplace attached living room, paneled walls dining room, marble island kitchen, a big pool cabana and a big garden that surrounds the whole house area. The house was reportedly built-in 2016.
Also see:Who Is Pep Guardiola Wife? Does The Manchester City Manager Have A Son?
Margot paid $950,000 for a modest Los Angeles property in 2018. She advertised this property for $1.2 million in December 2020. Robbie then made a series of purchases throughout 2019. She bought not one, but two properties for her family members this year.
The first house was handed to her sister and the second to Margot's mother. Both properties are in the same building, and Robbie paid approximately $1.8 million for the gated duplex on Australia's stunning Gold Coast. As a 60th birthday present, she paid off her mother's mortgage in 2014.
Robbie also purchased a second house for herself in 2019. This time, the successful actress shopped in Los Angeles' Venice neighborhood, paying $5 million for a complex in another covert transaction.
The compound is made up of three distinct structures and has been described as "fortress-like." A spacious lawn and a pool with plenty of solitude are also available. Robbie also owns a 1,000-square-foot investment home in Hollywood Hills, which she rents out for significant passive income.
Margot Robbie signed an ambassador deal to Nissan in 2017 and even performed stunt driving one of their deadliest electric sports cars. The star also then has been spotted driving a Nissan vehicle multiple times.
As a matter of fact, Margot is estimated to have made a million-dollar through her business endorsement with the car company.
-->