It's Never Happening! David Schwimmer Just Shot Down Any Chance Of A Friends Reunion!
Published Mon Aug 05 2019 By Sea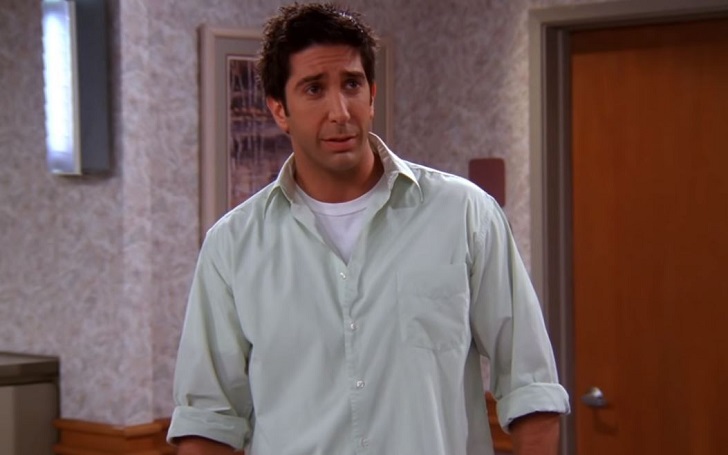 David Schwimmer is the latest to reiterate to the public that a F.R.I.E.N.D.S. Reunion is never happening.
'F.R.I.E.N.D.S.' was added to Netflix, and a whole new group of audiences was formed. There were fans who were not even born during the first few seasons of F.R.I.E.N.D.S.. Soon after, the demand for a reunion was skyrocketing through the media and the public.
For a few years now, the cast, as well as the creators, keep insisting to the audience that it's never going to happen. David Schwimmer is the latest to do that, again. On 'The Lateish show with Mo Gilligan', the Ross actor squashed any talk of a reunion show or series and is happy with the way the show ended.
Well, no. I mean…no, I think we all feel it kind of ended in the perfect way.
The NBC hit ran from 1994 to 2004 with a perfect decade of friendly fun, and since the show ended, fans have been craving for more. Every month of every year, the cast or the creators keep getting asked if there will be some sort of After-FRIENDS meet-up. Sometimes there would be mixed responses from the friends, and most times they would just rule it out entirely with various reasons.
Of course, the reason that they provide could be considered plausible. Phoebe Buffay star Lisa Kudrow said in the US chat show 'Conan' that it would be just sad if the problems people have in their twenties and thirties still persist later in life.
Read Another: Everything Known About NBC's 'This Is Us' Season 4
Speaking in an interview 97.3FM, Joey Tribbiani star Matt LeBlanc told fans he didn't want anyone to find out what the friends are doing now.
I understand that people really want to see that reunion, but that show was about a finite period in those characters' lives, between 20 and 30. To see what those characters are doing now, I think it's almost a case of that the book is better than the movie.
The show creators Marta Kauffman and David Crane also don't want it to happen. They just don't think its a good idea. They did it right, and it's done.
Watch: F.R.I.E.N.D.S. Creators On A Reunion - 'NO!!!'
Meanwhile, Rachel star Jennifer Aniston gave mixed feelings on different occasions. She went on to the 'Ellen Show' and said she would do it if she was ever asked, and 'anything could happen'. But in earlier times, she stated she wouldn't know what to do. Although, it is certain she told her interviewers the reunion is likely not happening.
More: Stand-in Who Replaced Jack Geller In Friends Looks Nothing Like Him
Courtney Cox and Matthew Perry are also on the same boat of 'no friends reunion ever'. Despite a fake trailer coming out last year, both of them think it's a terrible idea, and a revival could be a 'recurring nightmare'.
Watch: F.R.I.E.N.D.S. Movie Trailer Concept
Guess we will never see friends together again, and perhaps we don't need to. It is probably best to keep our imaginations as it is. Instead of seeing our different outcomes of the show unfulfilled in the reunion, it's best to picture our version of how the story will play out if it ever happens, and smile knowing that they never change.
-->