Is Itziar Ituño Married? Learn About Her Relationship Status Here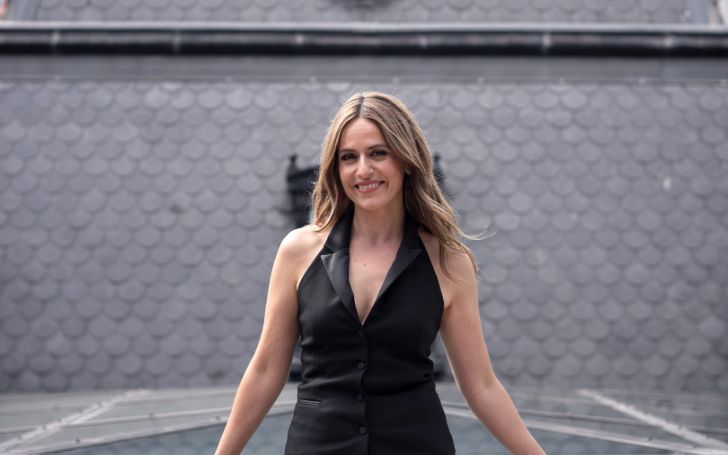 Who is Itziar Ituño in a relationship with? Here's a breakdown
Spanish actress Itziar Ituño Martínez is widely known for her role as Inspector Raquel Murillo in Money Heist's Spanish television series. Her role in the show earned her immense fame and fortune too.
On June 18, 1974, she was born in Basauri, Spain. She studied acting at the Basauri Theater School and graduated in urban-industrial and political sociology from the Basque Country. Ituño is part of such a romantic storyline on La casa de Papel; many fans are trying to figure out her relationship. Continue reading to know more.
Is Itziar Ituño in a Relationship?
The star Itziar Ituño does not seem to be married or in a relationship as of September 2021. Even if the Spanish actress is in a relationship, she decided to keep this out of the public eye. She is reserved and tends to keep quiet about her love interest or love life in interviews.
Star Itziar Ituño appears to be single as of 2021.
Photo Source: Instagram
She seems to enjoy her life at the moment and focuses most of her time and energy on her career as an actress. Moreover, she keeps updated about personal life on her Instagram @itziarituno, with a huge fan base.
Related: Is Ansu Fati Dating as of 2021?
Ituño's first made her appearance in the Basque film Agur Olentzero (Goodbye Olentzero, Goodbye), released in 1997. In 2001 she got the chance to star in the soap opera Goenkale. In this particular television series, she played Nekane Beitia, a bisexual policewoman from the fictional village of Arralde.
Additionally, She played the role until 2015, when the show was canceled. This role made people take notice of her in the Basque Country. She continued working as an actress in Loreak and Igelak, released in 2015 and 2016, respectively.
Also, in 2017 she got the role of Raquel Murillo, a police inspector in the television series Money Heist (La casa de Papel) that broadcasted on Antena 3 and Later, bought by Netflix. Apart from actress, she is also a vocalist in three bands: Dangiliske, INGOT, and EZ3.
Afterward, in May 2020, Ituño made her English language debut. The British animated short film Salvation Has No Name, which was meant to release in 2020 initially.
Itziar Ituno Bids Farewell to Money Heist
Money Heist bid farewell to its ardent fans with its fifth and final season, released on September 3 of 2021. After producing, actors playing their beloved roles on the show are bidding goodbye to the series on social media. Itziar Ituno and Alvaro Morte, who has fascinated us as Raquel Murillo and The Professor, respectively, on the show, have concluded their shooting schedule. Then, stars took to Instagram to share an emotional message with their fans.
Itziar Ituno bids goodbye to Money heist and its fan through Instagram.
Photo Source: Instagram
Sharing a picture of her from La casa de Papel sets, all masked-up, along with her character get·up, Itziar Ituno officially bids farewell to the series. After translating her Spanish caption to English shows, "Now yes! GOODBYE, Inspector Raquel Murillo, Lisbon thief!! What a trip!! Now yes! GOODBYE, AGUR, CIAO, ADEU, ADIOS, BYE, AU REVOIR Raquel Murillo, Aio Lisboa!!! What a trip (sic)!"
Don't miss out: Who is Melissa Roxburgh's Boyfriend as of 2021?
For more information and news on your favorite stars, stay connected to Glamour Fame.
-->