Ivanka Trump Attended an Argentinian Gala Wearing an Ivory Suit Designed By an Outspoken Critic Of The First Family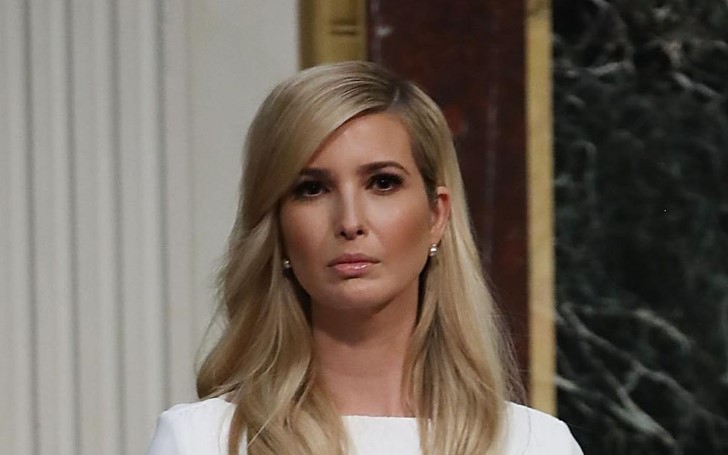 Ivana Trump wore an ivory suit designed by a designer who refused to dress the first lady while attending an Argentinian Gala Wearing.
A former model, Ivanka Trump along with her father Donald Trump and Melania Trump attended at the Gala Wearing at the Colon Theater in Buenos Aires Friday night. They were accompanied by Argentina's President Mauricio Macri and his wife Juliana Awada.
Also read: Victoria Beckham is Launching YouTube Channel with Beauty Tips and Style Tips
At the event, Ivanka was spotted wearing an off-shoulder pantsuit by designer Gabriel Hearts. Moreover, Gabriel was the one who criticized Trump's administration.
Also see: Shanina Shaik Shows Off Her Incredible Figure In A Tiny Black Bikini
As per the tweet by CNN Reporter, Kate Bennett, Ivanka's look was inspired from the female Democrat Senator Tammy Duck worth and Kamala Harris.
This is not only the first time, but she also wore Gabriele. In 2017, during the G20 Summit, she wore a forest green jumpsuit worth $798 accessorized with a black purse.
Ivanka Trump wearing Gabriela Hearst to the G20 Summit #g20summit #ivankatrump https://t.co/i9DKNctTlJ pic.twitter.com/KKuGBTE0Fg

— Star Style (@starstylecom) July 7, 2017
Due to the designer's criticisms, Hearst was asked whether she would dress Melani or not. For which she replied,
''If they want to wear the clothes, they can buy the clothes.''
In an interview with Yahoo Lifestyle, she told,
''Before we were thinking about dressing Hillary and now it's like, how do we bring Donald Trump down?''
She added,
''Women that put their strength and their qualities in the service of others seemed like a good reference to keep us motivated.''
As a matter of fact, Trump's woman never stopped wearing the designer's clothes despite the criticisms by the designer. Similarly, Melania wore an ink-and-blue suit while visiting Microsoft's Innovation and Policy Center by Hearst.
-->