Ivanka Trump Cheers on Her Sister-in-Law Karlie Kloss as the Model Makes Her Debut on Project Runway
Published Fri Mar 15 2019 By Andrew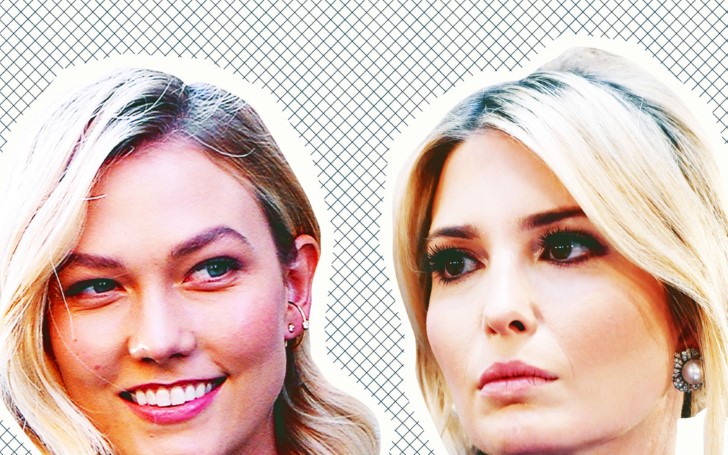 Ivanka Trump is cheering on her sister-in-law Karlie Kloss over her Project Runway debut.
Different political ideologies in a single family can be hard to deal with but this doesn't seem to be the case when it comes to Ivanka Trump and Karlie Kloss. While Ivanka is a Republican and supports father Donald Trump, Karlie is a well known Hilary Clinton supporter.
Ivanka, 37 took to Twitter On Thursday, to share a video of herself gushing over Karlie, 26, during the season 17 premiere of Project Runway on Bravo.
Ivanka gushed in the video,
"Karlie it's happening!"
before giving the camera a thumbs up she added,
"Amazing!"
Karlie is set to star as the show's new host accompanied by mentor designer Christian Siriano along with judges designer Brandon Maxwell added up by journalist Elaine Welteroth. In fact, former judge of the show, Nina Garcia also is bound to return to the show as well.
Also read: Ivanka Trump Attended an Argentinian Gala Wearing an Ivory Suit Designed By an Outspoken Critic Of The First Family
The premiere is a big one for Project Runway as it returns to Bravo after its previous siring on Lifetime since Season 6. In addition, Ivanka also shared the sweet clip of Karlie on her Instagram Stories.
Don't miss: Ivanka Trump's Most Stylish Moment and Style Evolution
When Kloss married Trump's husband Jared Kushner's brother Joshua Kushner the two became sisters-in-law. In fact, Ivanka and Jared are advisors to her father President Donald Trump, while Karlie and Joshua stand firm grounds on their liberal values.
Karlie gave a subtle indication on the actuality of the relationship with Ivanka and Jared and the White House in an interview with Vogue back in September.
Karlie told the magazine,
"At the end of the day, I've had to make decisions based on my own moral compass — forget what the public says, forget social media,"
and added,
"I've chosen to be with the man I love despite the complications. It's frustrating, to be honest, that the spotlight is always shifted away from my career toward my relationship. I don't think the same happens in conversations with men."
Both Ivanka and Karlie's admirers are inspired by the fact that the pair is able to get past their political ideologies to appreciate each other's accomplishments.
-->