Jack Osbourne Welcomes Fourth Baby, His First With Fiancee Aree Gearhart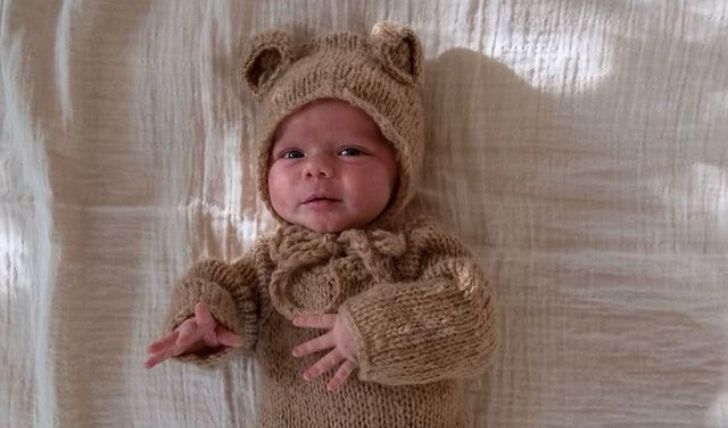 Jack Osbourne is a father to four: Complete story here!
Jack Osbourne and his fiancée, Aree Gearhart, have welcomed their firstborn, Jack's fourth. But for some reason, The Osbournes alum waited almost three weeks to announce the arrival of their daughter, Maple, who was born on July 9. Posting a cute snap of his newborn in a bear onesie, the media personality wrote, "I'm very happy to announce Maple Artemis Osbourne! Born 7-09-2022. 7.13lbs. Aree and Maple are doing great and are happy and healthy."
Gearhart, an interior designer, also posted a sweet snap of her newborn and penned a heartwarming caption alongside. "My soulmate, Maple Artemis Osbourne, came to us earthside on July 9, 2022, at 8:07 pm,. a new level of love unlocked," wrote Gearhart, who goes by @seecreature on Instagram. Gearhart and Osbourne, who got engaged in December 2021, announced their pregnancy earlier this year with a baby bump debut on Instagram.
The pair announced their pregnancy earlier this year, in March.
Source: E! News
Posting a picture of him kneeling while holding Aree's notable bump, The Osbournes star wrote, "Exciting news!!! @seecreature and I are expecting a baby in the summer! Baby #four here we come." Jack's mother, Sharon Osbourne, also took to her Instagram and revealed her excitement about becoming a grandmother again. "Couldn't be more excited about grand-baby #4," wrote the wife of metal singer Ozzy Osbourne.
Jack, 36, is the youngest born of Ozzy. He has starred in the family's reality series The Osbournes, Ozzy & Jack's World Detour with his father, and Jack Osbourne: Adrenaline Junkie. He shares three kids, Pearl, 9, Andy, 6, and Minnie, 4, with his ex-wife Lisa Stelly, who he married on October 7, 2012, after they welcomed their firstborn, Pearl, in April 2012.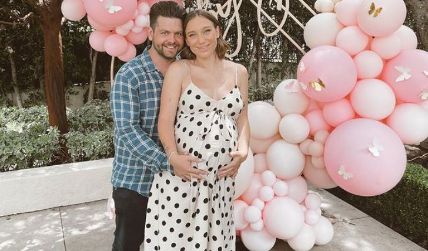 Jack and Aree got engaged last year in December.
Photo Source: Instagram
"So, first and foremost, we absolutely still love each other. Our family is the most important thing in our lives," wrote Jack and his estranged wife in their official statement while announcing their split in 2019. The duo added, "What's best for our family right now is that we separate lovingly and remain best friends committed to raising our children together."
Don't Miss: 'Law and Order' Actor Paul Sorvino Is Dead at 83.
After finalizing the divorce with Stelly in March 2019, Jack started a whirlwind romance with his now-fiancee. "Today I asked the most beautiful and loving woman I've ever met to marry me," wrote Ozzy's son on the day of his engagement with Gearhart, who in turn, appeared as enthused as she captions a picture, "Today my best friend asked me to marry him in a magical winter wonderland. I'll love you forever and then some @jackosbourne. my soulmate."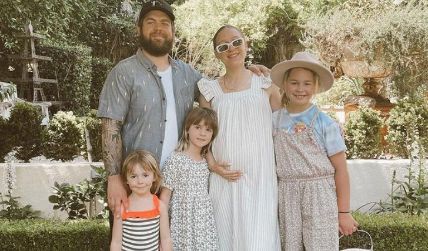 Jack shares three more kids with his ex-wife.
Photo Source: Instagram
The Osbournes star previously opened up about his fiancee's skills as a stepmother and their perfectly blended family. "She is truly a magical being with a heart bigger than [sic] anything I could have imagined. Her step-mom skills make my heart so full. I couldn't be happier than I am right now," Jack wrote in a post.
Stay connected to glamour fame for more.
-->