Ozzy Osbourne and Wife Sharon Osbourne's Relationship Timeline
Inside Ozzy Osbourne and Sharon Osbourne's healthy relationship: The complete story here!
A singer-songwriter, and television personality, Ozzy Osbourne is dubbed the godfather of metal. Best known as the lead vocalist of the rock band Black Sabbath, Osbourne has also forged an exemplary solo career in the last four decades. Osbourne rose to international acclaim with Black Sabbath in the 70s, with their hitmakers, Sweet Leaf, Into the Void. Inside Ozzy's net worth.
John Michael "Ozzy" Osbourne was born on December 3, 1948, in Marston Green, Warwickshire, in a poverty-stricken family of eight. While pining and persevering for the stardom he has achieved today, Osbourne has also found the love of his life on the way, Sharon Osbourne. Complete deets on the couple's longstanding marriage.
Ozzy Osbourne and Sharon Osbourne's relationship timeline!
Now that we look back on it, Osbourne really owes his career and love life to Black Sabbath, where the Brit catapulted to become the favorite metal singer and also met his future wife, Sharon Osbourne (nee Arden), 69, a British-American television personality, music manager, and author. Ozzy came across Sharon when he and his bandmates were considering her father, Don Arden, for the position of Sabbath's manager.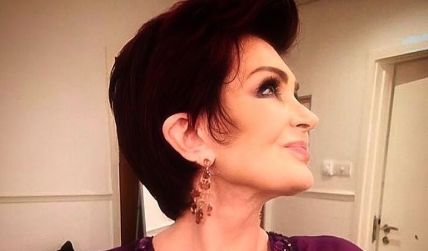 Sharon is a television personality and Ozzy's manager.
Photo Source: Instagram
Osbourne later admits to being attracted to Sharon, although it wasn't until Ozzy's ejection from the band that he started pursuing Sharon romantically. Filling in her father's shoes, who was still managing the one member less Sabbath, Sharon took charge of Ozzy's career as his manager and doting mistress.
Don't Miss: Is Sabrina Dhowre Elba Still Married to Idris Elba? Everything to Know About the Couple.
The duo tied the knots in Hawaii on July 4, 1982, after Ozzy divorced his first wife, Thelma Riley. Then famously known as the daughter of the high-profile English manager, Sharon's celebrity is now inevitably attached to her legendary husband's. But the music manager is a star in her own right and has achieved things outside her husband's dynasty.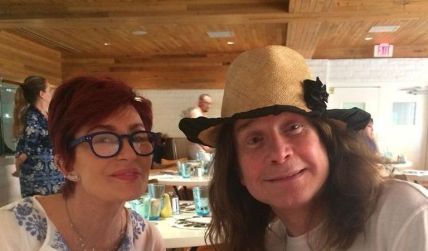 Ozzy was married to his first wife when he and Sharon started dating.
Photo Source: Instagram
Sharon's public appearance started on her family's reality show, The Osbournes, and since she has held coveted positions on The X Factor, America's Got Talents, The Celebrity Apprentice, and The Talk. As Sharon and Ozzy approach their 40th anniversary this July, one can't help but gasp at all the adversities, scandals, and misfortunes the pair have survived all these years and have still stuck together.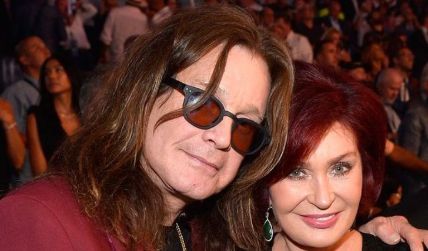 The Osbourne couple parted ways briefly in 2016.
Photo Source: Instagram
The Osbourne couple's first headline struck seven after their wedding when the metal singer allegedly tried to strangle Sharon while he was under drugs. The duo sparked divorce headlines in 2016, with reports suggesting infidelity on Ozzy's part, but the twosome moved past that obstacle, of course, after a brief split. "You just, you make mistakes, and you learn by your mistakes," Ozzy later said, subtly admitting to cheating.
Meet Ozzy Osbourne's three children with his ex-wife!
The prince of darkness is a father to six children, and the singer shares only three of them, Aimee Osbourne, actress Kelly Osbourne and the television personality Jack Osbourne, with Sharon. Ozzy shares his oldest three, Jessica, 49, Louis, 42, and adopted son Elliot, 56, with his ex-wife Thelma, with whom he was married for over a decade.
Ozzy shares three children with Sharon and three with his ex-wife.
Photo Source: Access
"I thought money would buy everything, would fix everything, but money would buy the alcohol and the drugs, and I behaved f-cking badly," Ozzy wrote in his biography while addressing his failed marriage with Thelma. "I was a very selfish, self-centered, egotistical guy, and I f-*ed around from day one, and that ain't cool. And my wife just had enough," said the singer.
Recommended: Is Jennifer Hudson Married to David Otunga? Their Relationship History Here.
Osbourne's oldest, Elliot, born to Thelma from her previous relationship, and later adopted by the metal singer, is an aspiring actor. Elliot didn't star in the family's reality show The Osbournes; hence very little is known about him. Ozzy's oldest daughter Jessica appeared on the family's series on occasions. She has had a brief career in acting and is currently a mother to three.
Check Out: Who is Ireland Baldwin currently Dating? Learn her Relationship History.
Ozzy's third kid, Louis, isn't fond of his famous father. A former DJ and now a husband and a father, Louis has been open about Ozzy's bad parenting. "I have a lot of memories of him being drunk, random sh-t like driving cars across fields and crashing them in the middle of the night and stuff like that. It's not good for family life," Louis once revealed.
Who are Ozzy's three children with Sharon?
Ozzy and Sharon's firstborn, Aimee, 39, was born at the threshold of Ozzy's solo career, which, as she recalls, affected her upbringing. Aimme famously opted out of the family's reality show, citing, "I moved out because it was just a bit too chaotic for me."Aimee has several acting credits and fronts for the band ARO.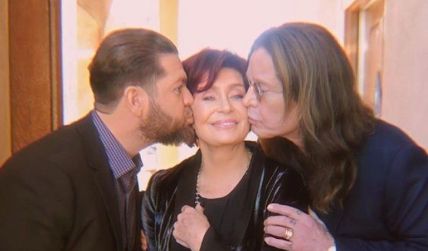 Ozzy's daughter Kelly and son Jack are well-known television personalities in the UK.
Photo Source: Instagram
Osbourne's remaining brood, Kelly, 37, and Jack, 36, are undeniably the most famous of his kids. Aside from the fame drawn from their family's reality show, Kelly and Jack have stellar credits of their own. Kelly is known for staring in Project Catwalk; I'm a Celebrity, Get Me Out of Here! NOW!. Jack's credits include Celebrity Wrestling: Bring It On, Jack Osbourne: Adrenaline Junkie, and Ozzy & Jack's World Detour.
Stay connected to glamour fame for more.
-->