Is Sabrina Dhowre Elba Still Married to Idris Elba? Everything to Know About the Couple
Inside Sabrina Dhowre Elba and Idris Elba's marriage: The complete story here!
British actor and musician Idris Elba doesn't require an introduction. Almost every movie buff is well acquainted with Elba's stellar work profile and effect on women. But sadly, the Brit hunk is a taken man. Elba, 49, People's former Sexiest man alive, has been married to Sabrina Dhowre Elba since 2019.
Idrissa Akuna "Idris" Elba was born on September 6, 1972, in London. Elba's early credits include roles in Crimewatch, The Boot Street Band, Bramwell, and Absolutely Fabulous. Elba's wife, Sabrina, or as he likes to call "the one," is a model, activist, and former beauty queen. Dive into the twosome's three years of marriage.
Sabrina Dhowre and Idris Elba: How did it all begin?
Elba, who has been married twice before, was an eligible bachelor when he crossed paths with Dhowre, 32, a Somali-Canadian model and former Miss Vancouver, in 2017. The American Gangster actor recalls how quickly he fell in love with Dhowre. Elba and Dhowre met when Elba was in Canada, filming his 2017 drama film, The Mountain Between Us, starring Elba and Kate Winslet.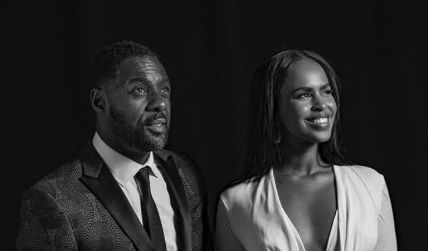 Elba recounts how he fell in love with Sabrina.
Photo Source: Instagram
"Falling in love while making a movie about falling in love is pretty special," Elba said while dishing on his budding romance with the former beauty queen. Sabrina hails from a rural community in Africa and has dedicated her life to contributing back to her people. She has worked on sustainable aid projects, climate justice and racial justice.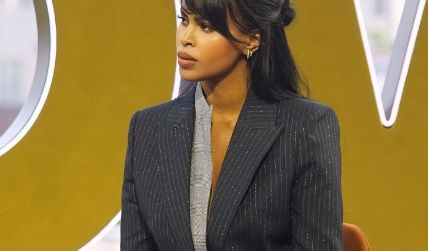 Elba's wife, Sabrina Dhowre, is an activist and former beauty queen.
Photo Source: Instagram
"I want people to understand that the era of humanitarian aid is over. Aid is not the future," Sabrina said after she and Elba were appointed as UN goodwill ambassadors for the International Fund for Agricultural Development in 2020. She adds, "I truly believe the continent of Africa and its future is in all our interests."
Don't Miss: Who is Ireland Baldwin currently Dating? Learn her Relationship History.
Dhowre revealed how she accidentally landed the Golden Globe-winning actor. The activist explains she approached the famous hunk for her friend, who had her eyes on Elba first, and ended up falling in "love at conversation," if not sight. "We had the best conversation," said the model. Sabrina further shares, "We talked all night, the next day. We were inseparable after that."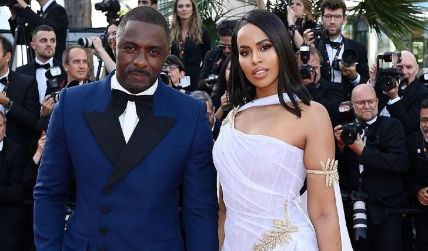 The pair met when Elba was in Canada, filming 'The Mountain Between Us.'
Photo Source: Instagram
Dhowre and Elba made their red carpet debut at the premiere of the movie that brought them together, The Mountain Between Us, in September 2017. The Wire actor skipped on the dating years grace and proposed to Sabrina after a few months in February 2018, during the screening of his directorial debut, Yardie. The pair's wedding in April 2018 was a three-day extravaganza in Marrakesh, Morrocco.
'Coupledom' with Sabrina Dhowre and Idris Elba!
First, the noble diplomats of the UN and second, a joined podcast called Coupledom, Dhowre and Elba are steadily rooting to become a couple to look up to and certainly a team to reckon with. The Elba pair launched Audible original podcast Coupledom with Idris and Sabrina Elba last year, a second season of which premiered recently.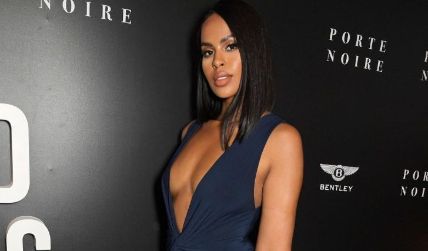 The Elba couple launched a joint podcast, 'Coupledom with Idris and Sabrina Elba,' last year.
Photo Source: Instagram
The podcast's first season included high-profile guests like Kris Jenner and Kim Kardashian, Christian Louboutin and Mika, Nadiya and Abdal Hussain, and Tommy and Codie Oliver, as they all pondered on and quipped about factors leading to thriving relationships.
Check Out: Is Jennifer Hudson Married to David Otunga? Their Relationship History Here.
"Coupledom, to myself and Idris, means the realm of shared experiences between two partners in life or business, creating extraordinary outcomes," Sabrina said in her statement. The podcast's second season premiered on May 19, and its feature guests include the likes of Seth Rogen and Evan Goldberg, Robert Lopez and Kristen Anderson-Lope.
Idris has been married twice before and is a father to two children.
Source: Access
"We don't do the podcast to give advice, We do it to learn and speak about relationships," said the model, who celebrated her third wedding anniversary with Elba in April. The Golden Globe winner has also opened up about his journey into marriage so far. The actor explains it's not the best of roses.
"Everyday sort of squabbles, you differ and move on. I think never losing sight of the fact that it's a journey is important," said the Brit, adding, "You just want to be at peace together and have that be sort of a continuous motion."
Recommended: Who Is Michael Peterson? What Happened to His Wife, Kathleen Peterson?
Idris was last married to Sonya Nicole Hamlin for four months in 2006. He shares a daughter, Isan Elba, with his first ex-wife, Hanne Nørgaard, with whom he was married for four years, from 1999 to 2003, and a son, Winston Elba, with his ex-partner Naiyana Garth.
Stay connected to glamour fame for more.
-->