Jake Gyllenhaal's Net Worth Revealed Amid First Glimpse of 'Road House' Reboot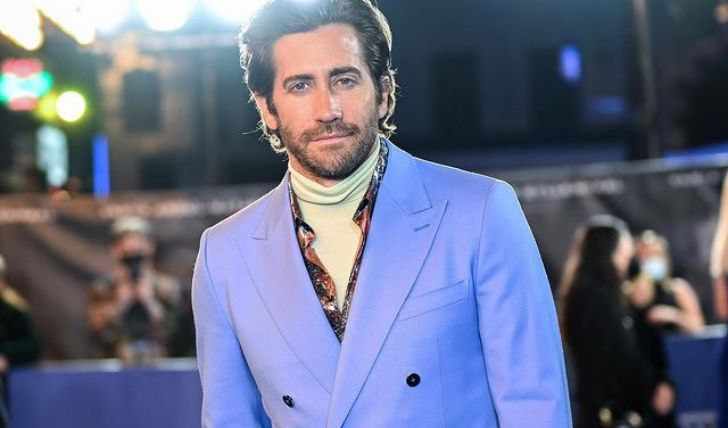 Inside Jake Gyllenhaal's staggering Net Worth: The complete breakdown here!
Jake Gyllenhaal is best known for his Academy-nominated role in the 2004 neo-western film Brokeback Mountain. Gyllenhaal has more than a dozen credits to his name, making him the most in-demand actor in the film industry. Some of his most critically-acclaimed roles are a champion boxer in Southpaw, a photojournalist in Nightcrawler, and Mysterio in Spiderman.
Jacob Benjamin Gyllenhaal was born on December 19, 1980, in Los Angeles, California. As apparent from his famous surname, Jake is a Hollywood royalty. Born to director Stephen Gyllenhaal and screenwriter Naomi Foner, Jake is a younger brother to acclaimed actress Maggie Gyllenhaal. With so much star power and Hollywood history in his background, it's no wonder that Jake has cemented a distinctive spot for himself in such a short time span.
What is Jake Gyllenhaal's Net Worth?
Gyllenhaal may have been born with a silver spoon in his mouth, but the actor didn't get where he is today solely on his family's firm footing in the industry. Widely acclaimed for his versatile roles, Gyllenhaal has been actively contributing to the art since 1991, and during the period, the actor has been a part of major blockbusters. Wealth website Celebrity Net Worth estimates his net worth to be a striking $80 million.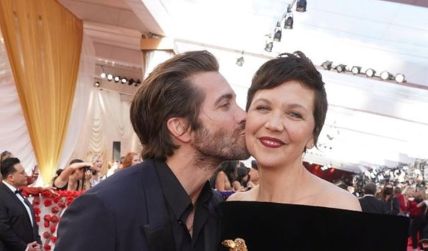 Gyllenhaal won an Oscar nomination for 'Brokeback Mountain.'
Photo Source: Instagram
Aside from an opulent upbringing, Jake's showbiz background endowed him with early exposure to films and their intrinsic. The Gyllenhaal heir was only 11 when he made his debut in the 1991 comedy City Slickers. After rejecting many roles under the guidance of his parents, Gyllenhaal's landed a leading role at 19 in October Sky.
Don't Miss: Who Is Richard Simmons? What Is His Net Worth?
Gyllenhaal got his big break in the 2001 sci-fi Donnie Darko; although not a box office hit, the flick put Jake in the hotly-anticipated up-and-comer. After suffering a few box office duds, Gyllenhaal took his acting chops in theatre. In 2004, Jake joined the cast of the blockbuster The Day After Tomorrow, which grossed $552 million. His career skyrocketed after his Academy-nominating performance in Brokeback Mountain, a Heath Ledger starrer.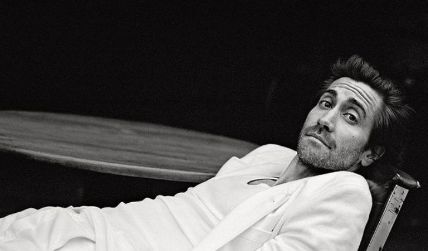 Jake got his big break in the 2001 sci-fi 'Donnie Darko.'
Photo Source: Instagram
The Golden Globe-winning actor's resume soared as he starred in flicks like Prince of Persia: The Sands of Time, Love & Other Drugs, Source Code, Prisoners and Enemy, and Nightcrawler. Gyllenhaal's bankable rep ascended when he starred in Spider-Man: Far From Home in 2019. His recent credits include multiple animated flicks and theatre productions.
Jake Gyllenhaal's 'Road House' Remake!
Road House, the 1989 cult classic, is being reimagined. The anticipated reboot is officially under production. Sharing the first glimpse of the reboot, Prime Video announced its filming. The snippet shows the reboot's headliner Jake and its director, Doug Liman, smiling ear to ear on the set. The remake is going to be a star-studded project.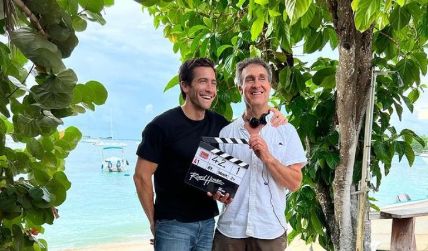 Jake is set to headline Swayze's cult classic reboot.
Photo Source: Instagram
The cast ensemble includes names like Billy Magnussen, Daniela Melchior, Gbemisola Ikumelo, Lukas Gage, Hannah Love Lanier, Travis Van Winkle, B.K. Cannon, Arturo Castro, Dominique Columbus, Beau Knapp, and Bob Menery. Written by Anthony Bagarozzi & Charles Mondry, the project has Joel Silver donning the producer's cap.
Recommended: What is Natasha Bure, Candace Cameron Bure Daughter's Net Worth?
The upcoming's synopsis reveals Gyllenhaal, who's playing a former UFC fighter, taking a job as a bouncer at a roadhouse in the Florida Keys. UFC champion Conor McGregor recently joined the project. Although much of the information is being kept wrapped, the original flick starred Patrick Swayze and Kelly Lynch in lead roles. The filming is currently taking place in the Dominican Republic.
Jake Gyllenhaal's Upcoming!
Gyllenhaal headlining the Swayze's big hit might be attracting all the buzz right now, but the Academy nominee has more flicks coming up in the next couple of years. Jake is set to lead Guy Ritchie's upcoming action-thriller The Interpreter. The movie will follow Gyllenhaal's character, Sgt. John Kinley, returning to a warzone to repay a debt to his interpreter.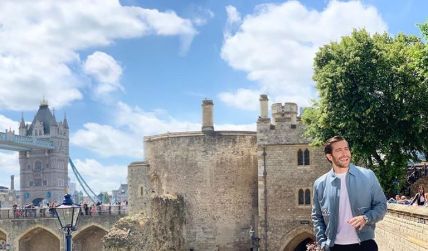 Jake is set to headline the upcoming 'The Interpretor.'
Photo Source: Instagram
The 41-year-old actor is also gearing up to star in Netflix's adaptation of the popular Video Game The Division. Previously set to be directed by David Leitch, The Division is now under Red Notice director Rawson Marshall Thurber's belt. The adapted action-thriller tells a story of a near future when a virus outspread and ravages the city of New York.
Check Out: What is 'The Bachelor' Alum Hannah Ann Sluss Doing Now? What is her Net Worth?
Aside from his fast-rising multi-faceted career, the Oscar nominee is also known for his high-profile love life. Gyllenhaal popularly dated singer Taylor Swift in 2010 for three months. While the duo's romance was short-lived, the aftermath continues to haunt the Nightcrawler actor to this day.
Jake is dating French model Jeanne Cadieu.
Source: ET Canada
Swift's fans targeted and trolled Gyllenhaal mercilessly after Taylor, known for her breakup hits, hinted at her whirlwind romance with Jake in her smash hits All Too Well and We Are Never Ever Getting Back Together. Gyllenhaal is currently in a relationship with French model Jeanne Cadieu, who he started dating in late 2018.
Stay connected to glamour fame for more.
-->