Who Is Richard Simmons? What Is His Net Worth?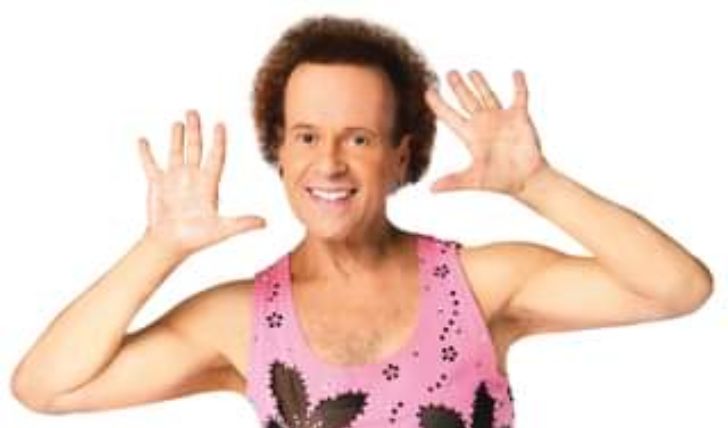 Richard Simmons is a retired fitness legend: The complete story here!
A fitness personality and public figure, Richard Simmons's eccentric and flamboyant energy influenced the whole world from the 70s to the early 2000s. The tiny-shorts-clad fitness guru rose to become a cult personality in the 70s and amplified his reach even further with his Ubiquitous appearances, including in high-profile talk shows and series.
Milton Teagle "Richard" Simmons was born on July 12, 1948, in New Orleans, Louisiana, to showbiz parents Leonard Douglas Simmons Sr. and Shirley May. Simmons' interest in health and wellness stemmed after his experience with prolonged obesity in early childhood and boyhood. Credited for helping millions of people shed millions of pounds throughout his career, Simmons has entered a reclusive lifestyle since 2014.
Richard Simmons: The Body Positivity Evangelist!
Simmons wasn't always the energetic and extravagant personality that he displayed and inspired others to be. Simmons grappled with overweight and body shaming throughout his childhood and stint at Florida State University. At his lowest, which also happened to be his heavist, Richard weighed a staggering 268 pounds, landing him spots in Federico Fellini's freak shows.
Richard is one of the best-known fitness instructors.
Photo Source: Facebook
Before becoming a household name with his distinctive weight loss tactics, Simmons garnered local stardom in his New Orleans neighborhood as a praline seller. "You could always tell sometimes at school when he was younger he would try to hold back tears," revealed one of Richard's few friends about the fitness guru's derision-filled early life.
A young Simmons suffered from obesity and was bullied.
Photo Source: Facebook
But little did Richards's despicable peers knew that Simmons, who ate to dull his pain, would own a multimillion-dollar fitness empire. Simmons' journey started with a single exercise studio called The Anatomy Asylum, which was later named Slimmons. The then-budding fitness guru furthered his reach by using networking sites at his disposal like Facebook, MySpace, and Youtube.
Don't Miss: Dr. Dre's Net Worth Revealed Amid Collaboration with Snoop Dogg.
Simmons' growing popularity, in an age when fitness awareness was scarce, let alone the emergence of a celebrated instructor, landed him guest roles in television shows. Richards' television career began with Real People, where he proved the aptness of his tips and tactics. He also appeared on Battlestars, Body Language, Price Is Right, Figure It Out, and had recurring roles in the fan-favorite General Hospital for four years.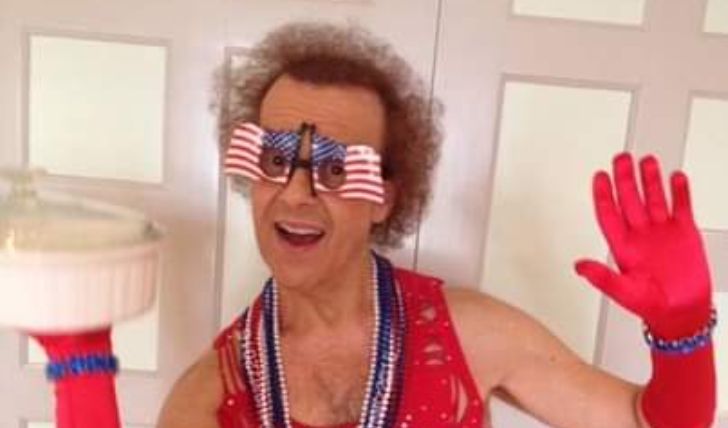 Simmons helped humanity shed an estimated 12 million pounds.
Photo Source: Facebook
Anecdotes on the now-retired fitness legend reveal that apart from being a fitness evangelist, Simmons was also very kind at heart. During his forty years in the spotlight, Simmons offered his acquired knowledge for as less as $12. He helped a legion free of cost. The New Orleans-born guru reportedly helped his followers shed an estimated 12 million pounds. Simmons mysteriously disappeared from public life in 2014.
What happened to Richard Simmons?
"He's doing exactly what he wants to do," Simmons' older brother, Lennon Simmons, tells the media after the latter's outright quest to find the whereabouts of Richard. There has been more than one speculation about the fitness king, who disappeared from the face of the public world unannounced in February 2014.
Simmons hasn't made any public appearances since 2014.
Photo Source: Facebook
Several series and documentaries have been launched since Simmons' disappearance. While some explored and followed the life of Slimmons founder, others took it upon themselves to find the answers extensively asked questions_ where Richard Simmons is? What happened to him? Is he being held, hostage?
Recommended: Mindy Kaling's Net Worth is Massive!
In 2017, journalist Dan Taberski launched his sleeper hit podcast Missing Richard Simmons, a six-episode series that dived into Richard's withdrawal from media. Recalling his fateful encounter with the fitness legend, Dan says he approached Simmons about doing a documentary on him, to which Simmon replied "no." "He said no, but he said it with a wink," Taberski recounts.
In 2017, Simmons debunked all the mad theories about him by suing the tabloids National Enquirer, Radar Online, and A360media, all of which propagated the speculation that the fitness maven was undergoing gender reassignment. "I know he reads, I know he watches TV, I know he rests. I presume he exercises because he looks good," Richard's brother shares while emphasizing that his iconic brother just wants a life away from the spotlight.
What is Richard Simmons' Net Worth?
Despite his long absence from the media, Simmons' wealth accumulation from his decades-long career continues to intrigue people. According to Celebrity Net Worth, the fitness instructor has an estimated net worth of $20 million, which he amassed from his various coaching endeavors, including his multiple exercise studio and fitness series Sweatin' to the Oldies.
'TMZ investigates: What happened to Richard Simmons' premiered on August 22, 2022.
Source: Fox 5 Washington DC
Richard's numerous gigs in broadcast are also believed to have contributed heftily to his fortune. In addition to his popular appearances on Match Game, Price Is Right, $25,000 Pyramid, Hollywood Squares, and more, the fitness guru also hosted the television show Slim Cookin' and the Emmy-Award-winning talk show The Richard Simmons Show.
Recommended: Why is Elizabeth Hurley Famous? Also, Learn her Net Worth.
TMZ investigates: What happened to Richard Simmons premiered on Fox on August 22, 2022. The series thoroughly investigates the disappearance of Simmons via conversations with people closest to Simmons, including Bruce Vilanch, Suzanne Somers, Dr. Phil, and Simmons' longtime costume designer, Leslie Wilshire.
Stay connected to glamour fame for more.
-->