James Arthur Reckons It's "Struggle" For Him To Get Noticed By Award Shows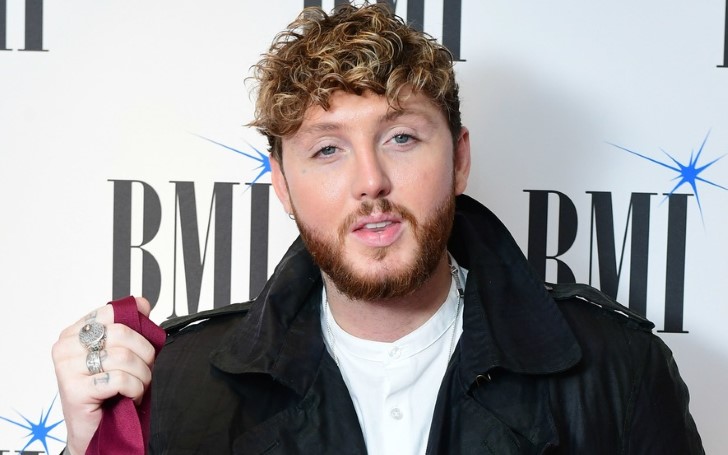 Though his achievements are already huge, James Arthur still thinks he 'Struggles' to get noticed by award shows.
James Arthur, the winner of 'The X Factor' in 2012 is always in the spotlight, however, he thinks he 'struggles' to get noticed by the award shows.
The X Factor winner knows that winning the competition and subsequent successful career are huge achievements but thinks he is being overlooked at the award shows.
"James Arthur eyes success in Latin America after soap opera appearance"
Source: Irish News
The 31-year-old singer stated in an interview that he constantly needs to remind himself that winning the competition was a huge achievement in itself and he is happy for where he landed. He said that while comparing with all other male winners of the show and is proud of himself.
Read Also: James Arthur Reveals Giant New Tiger Chest Tattoo

But there's something bothering James lately, if you follow him closely then you should know that he was nominated twice for Single of the Year at the annual Brit Awards but never took the accolades home.
'Say you won't let me go' singer says that a competitive side of him wants to break from his current pattern. He thinks he got too carried away from what people really like about him.
Singer-songwriter is feeling pressured as he was always known for his meaningful songs but now things have changed. James songs are now full of bangers but he feels like it's more of a struggle for him sometimes maybe because where he came from.
The songs are not necessarily bad but the singer feels he got too carried away from what people really like about him. He further added that he took one of his full of bangers songs and kind of evolved it and made it more interesting.
See Also: Dua Lipa Expresses Her Delight To Be Back on Brit Awards Stage on Instagram

We can imagine, it can get really hard for the self-appreciation sometimes; we all have been there at one point in time. We suppose James is going through the same phase.
"James Arthur tries to 'fill the void'".
Source: Metro
James recently scrapped the whole album which would have been a big hit. He scrapped all the songs to make them better and wants to be noticed for his 'Best'.
Recommended: Lily Allen Detailed Her BRIT Awards Afterparty Prep in a Series of Candid Videos

It's certainly a huge statement coming from Arthur and we wish him all the luck for his soul-searching and hopefully, he will come good.
-->