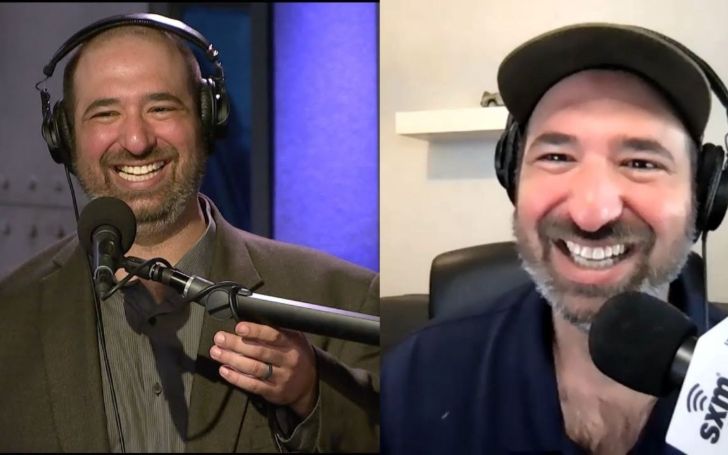 How Much Weight Has Jason Kaplan Lost: Here Are All The Details!
Jason Kaplan is now an executive producer at the popular radio show, The Howard Stern Show. Starting as an intern, the 42-year-old's two-decades-long tenure since January 2001 as a producer and segment producer led him to the position of executive producer in 2021. Through the show, he has earned both fame and fortune.
Jason is also well recognized for his work in the Howard Stern: Behind the Scenes Show in 2011 and Golden Winter in 2012. Besides his career, his personal life and marriage gain a lot of attention. In recent times, his weight loss seems to gain interest from a lot of his fans, so let's find out the information about his weight loss in detail!
Jason Kaplan's Weight Loss Journey Was Worth It
According to the Howard Stern website, Jason Kaplan has lost around 53 pounds so far in his weight loss journey. After the Jason news on weight loss hit on the internet, the eyes of his fans were all around him.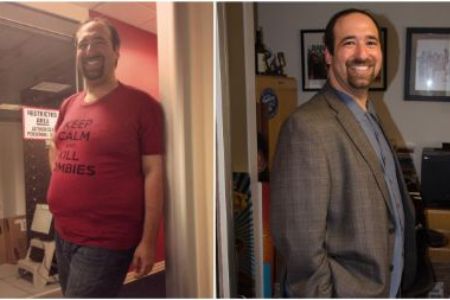 Jason Kaplan is on the way to lose 100 pounds.
Photo Source: Celeb's Diaries
Jason's actual goal is to lose 100 pounds. He said he has more to go with his weight loss. He even feels that he has lost so much weight that he can sleep far better than before. He states:
"I had gotten to the point where I was like sinking into the bed. I was actually like rolling around the top of it last night going, "Where's all the sink?" It was like I was floating—it was very cool."
Also, See: Did 'Spider-Man' Star Jacob Batalon Undergo Weight Loss? Find All the Details Here
Nowadays, Jason is more serious regarding his weight loss. He had struggled with his weight and was made a joke, but he is much more obsessed with his heavy body and is willing to do whatever he can.
5' 8" tall BBQ and comic book enthusiast is already doing his fitness routine seriously. Indeed, he often works out on his elliptical machine at least three times a week, intending to lose 100 pounds.
Jason Kaplan's Weight Loss Progress Acknowledged on YouTube After He Dropped 53 Pounds!
In The Howard Stern Show channel on YouTube, his noticeable heavyweight progress was noted by Howard and was complimented as, "Look at Jason's face, That belly's down, look at that."
After his weight loss, his friend even commented on his clothes which looked quite suitable on him nowadays, "He's like wrapping the belt around his waist twice. It looks ridiculous, Like, he could just go buy a pair of pants."
Again Jason said, ''I'm in the middle of a journey right now. In two months, I hope to be even thinner and need new clothes after 100 pounds loss. The thought of being able to wear clothes that fit is amazing. I have a whole drawer of shirts that just stopped fitting that I've broken into now, and they fit pretty well."
Besides all this, Jason stylist Ralph Cirella keeps his statement. He says, ''Don't congratulate him; he stopped eating voluminous amounts of food. That's what you're supposed to do. Don't call it a journey; I hate that fucking expression you lost weight. It's not a fucking journey."
For more detail on celebrity health, stay tuned with us in Glamour Fame.
-->