Jason Reitman Will Write and Direct New 'Ghostbusters' Sequel Set In Original Universe
Published Wed Jan 16 2019 By Tess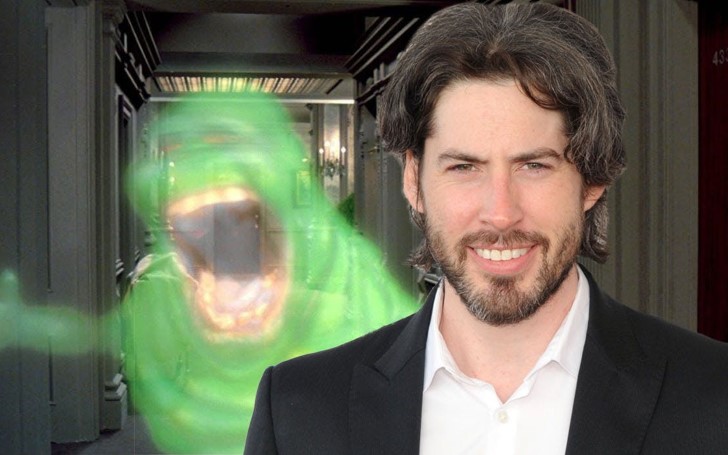 Son of the previous Ghostbuster movie director, Jason Reitman is to make the sequel of the old Ghostbuster film based on the present day.
On January 15, Entertainment Weekly revealed Jason Reitman is to direct and co-write the sequel of the original 1984 movie 'Ghostbusters', originally directed by his father, Ivan Reitman.
According to Reitman, the upcoming film will be a direct continuation of 1984 original movie 'Ghostbusters', set in the world saved decades ago by the proton pack-wearing working stiffs.
Jason Reitman will be directing the sequel of 1984's Ghostbusters

SOURCE: Variety
Jason said:
"I've always thought of myself as the first Ghostbusters fan when I was a 6-year-old visiting the set. I wanted to make a movie for all the other fans. This is the next chapter in the original franchise. It is not a reboot. What happened in the '80s happened in the '80s, and this is set in the present day."
While the plot and the actors of the screenplay is still unclear, the director, however, seems in no hurry to unveil it just yet as he wants it to unwrap slowly like a present.
"This is very early, and I want the film to unwrap like a present. We have a lot of wonderful surprises and new characters for the audience to meet."
After Jason begun making his own movies, starting with 2005's Thank You for Smoking, he was often questioned regarding his interest in making his own Ghostbuster movie, to which he frequently responded with "There'd be no busting."
You may also like: Anna Faris Reacts to Ex-husband Chris Pratt's Engagement
The truth, however, is unveiled. In fact, in his recent interview, the director accepted that he often wondered about making one too.
"I've thought about this franchise and it has occupied a piece of my heart for basically as long as I can remember."
The upcoming sequel of the 80's movie is being produced by the original director of the old movie, Ivan Reitman.
See more: Tom Hardy Welcomes Second Child with Wife Charlotte Riley
Reitman refers to the succession of Ghostbuster from him to his son Jason as a passing of the torch which left him moved.
"It will be a passing of the torch both inside and out. It was a decision he had to come to himself. He worked really hard to be independent and developed a wonderful career on his own."
Ivan continued:
"So I was quite surprised when he came to me with Gil and said 'I know I've been saying for 10 years I'm the last person who should make a Ghostbusters movie, but…I have this idea.' Literally, I was crying by the end of it, it was so emotional and funny."
Reitman, an Oscar-nominee for Up in the Air and Juno, released two films last year — the Charlize Theron motherhood story Tully and the Hugh Jackman political drama The Front Runner.
Also read: Tommy Gabriel Takes a Temporary Break From Social Media and TV
Since then he was developing this movie under the fake title Rust City to stay under wraps. Apparently, Sony Pictures dated the film for Summer 2020, with plans to start shooting in a few months.
-->