Who is Jeanine Lobell's Husband in 2021? Learn all About Her Relationship Here
Who is Jeanine Lobell's Husband? Complete Details of Her High-Profile Married Life Here!
A veteran makeup artist and the founder of the Stila Cosmetic label, despite having achieved a successful career, is better known for her high-profile married life with a renowned Hollywood actor. Jeanine Nichole Lobell was born into a modest family in Sweden and was raised in Stockholm.
A young Jeanine would learn makeup skills from a friend who had the privilege to attend a professional school. Moving to Los Angeles as a teenager, she started working at various beauty shops and got her breakthrough around the same age in a movie named Hairspray, where she was offered to be the makeup artist. Continue reading as we bring you details of her personal life.
Who is Jeanine Lobell's Husband?
Married to NBC's medical drama ER fame, Anthony Edwards, from 1994 to 2015, Jeanine Lobell is reportedly single in 2021, unlike her husband of more than two decades, who moved on with an actress soon after they split ways. Anthony Charles Edwards was born on July 19, 1962, in Santa Barbara, California.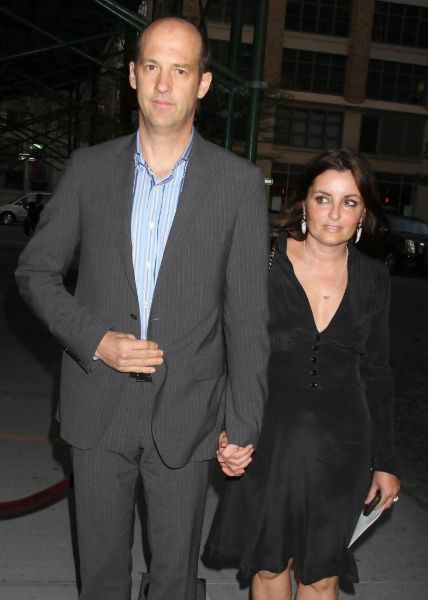 Founder of Stila beauty, Jeanine Lobell, was married to actor Anthony Edwards from 1994 to 2015.
Photo Source: Pinterest
Widely acclaimed for his role as Dr.Mark Greene in ER and Goose in Top Gun alongside Tom Cruise, he is a six-time Screen Actors Guild Award winner and an aspiring director. After an established movie and television career, Anthony made his Broadway debut in 2018.
Don't Miss; Who are Bill Gates' Children? Learn About His Family Life
Also a philanthropist, the actor is closely associated with Shoe4Africa, an NGO that appointed Edwards as their chairman for his years of contribution. The years following his divorce from Jeanine Lobell was a hard phase for the actor personally as he decided to reveal a traumatic episode of his life that he had kept buried for years.
Anthony Edwards revealed he and his friend were sexually molested for years by producer Gary Goddard.
Photo Source: Broadway
In 2017, Anthony accused producer Gary Goddard of sexually assaulting him and his friend for years starting when they were only 12 years old. Currently dating his friend of more than forty years, actress Mare Winningham, Anthony has kept a low profile since his split from Lobell.
Jeanine Lobell And Anthony Edwards's Married Life!
In 2010, Lobell gave the media a little insight into her and Edwards' marriage during her newly-built Manhattan house tour, which otherwise would have stayed untold. Lobell revealed that her marriage with Edward was an impulsive move; During a weekend getaway, the couple decided to get married in Reno on their drive back to California.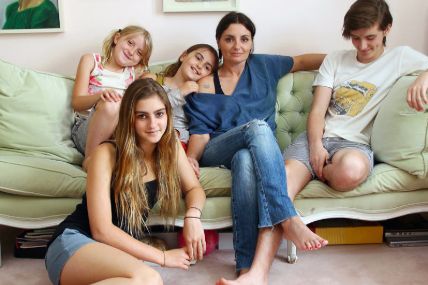 Jeanine Lobell and Anthony Edwards are doting parents to four children.
Photo Source: Into The Gloss
They went onto have four children, three daughters, namely Esme,22 Wallis,19, Poppy,17, and a son named Bailey, 25. When all their children were aged between 5 to 13, Lobell and Anthony took them on a tour and trek worldwide, a getaway that lasted a whole year. The couple, unfortunately, called quits in 2015 quietly and didn't cite any reasons behind their divorce.
Check Out: Grimes Reveals She Suffered Panic Attack After SNL Appearance
Even though divorced now, Jeanine once called her ex-husband the main force behind her Stila company. Ever since Stila was sold to Este Lauder, Jeanine has taken on few new ventures in life.
Jeanine was initially appointed the creative director of Kevyn Aucoin Beauty. The makeup artist is now endeavoring into business and reveals that lately, she finds herself wanting to walk away from the beauty industry and try new things in life.
For more information and news on your favorite stars, stay connected to Glamour Fame.
-->