Who are Bill Gates' Children? Learn About His Family Life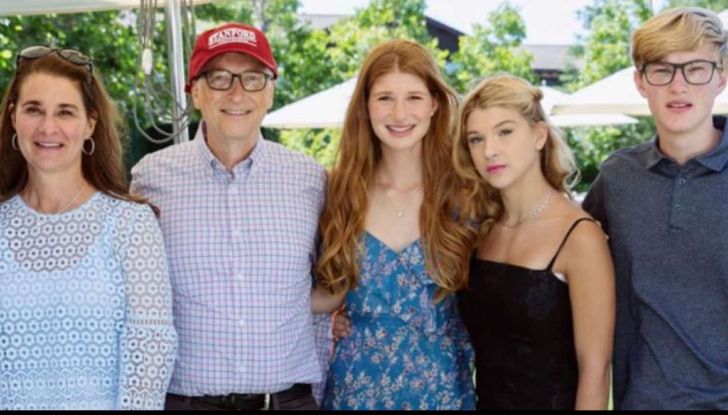 Who Are Bill Gates And Melinda Gates Children? How Their Divorce Affects The Children?
As one of the world's richest couple drops the bombshell news of their split after more than three decades together, questions and curiosity arise as to how the couple will divide their enormous assets and, more importantly, how their three grown-up children fit in their high-profile divorce.
William Henry Gates III, better known as Bill Gates, was born on October 28, 1955, in Seattle, Washington, to William H. Gates Sr; a Philanthropist and attorney, and Mary Maxwell Gates, a businesswoman. Co-founder of Microsoft Corporation and once the world's richest man, Bill Gates married Melinda French, a former general manager at Microsoft, on January 1, 1994. Continue reading for more intel on Gates's family.
Who Are Bill Gates Children?
Contrary to the popular expectation of rich people's lenient and free-handed parenting style, Bill and Melinda have rather adopted a modest approach to shape their children and their future. The Gates couple is a doting parent to three children, two daughters and one son. Their eldest Jennifer Gates, 25, followed by Rory Gates, 21, and Phoebe Gates, 18.
Bill Gates and Melinda are parents to three children. Their eldest Jennifer, followed by Rory and Phoebe.
Photo Source: Opoyi
All three of Gates's children have attended their father's alma mater, Seattle's private Lakeside high school. Jennifer Gates, born on April 26, 1996, holds a degree in human biology from Standford University and is an established equestrian. Their second heir Rory, born on May 23, 1999, is a Duke University graduate and is attending the law school at the University of Chicago.
Check Out; The Bachelorette Alum Kaitlyn Bristowe is Engaged
Bill and Melinda's youngest Phoebe was born on September 14, 2002, and as per sources, Phoebe, unlike her academic siblings and tech junkies parents, is into dancing. Phoebe has attended the prestigious Juilliard School and the School of American Ballet to sharpen her dancing skills, as per reports.
How Much The Gates Children Will Inherit?
Cited by TMZ in May, the headlines read that the Gates children are furious with their father over the divorce. Although the separation has been made easier given the fact that all of Bill's children are adults, the question that remains at the surface of the legal ruckus is how much each Gates kid will inherit.
As of 2021, Bill Gates has an estimated Net Worth of $147 billion.
Photo Source: Business Insider
The Gates couple founded the Bill and Melinda Gates Foundation in 2000, and since then, have dedicated an equal amount of time and effort to philanthropy. Bill has time and again clarified that his kids won't be getting much from his gigantic fortune.
Don't Miss; Who is Lily James' Boyfriend in 2021? Learn Her Dating History
The couple has opined that to award their children with enormous assets would prove detrimental for their future and hence have decided to left them to find their own way. As per recent reports, Bill's three heirs will get only $10 million each from their parents' wealth, implying that a large portion of the $147 billion of wealth will go to Bill and Melinda Gates Foundation, in fact, in 2010, Bill and Melinda pledged to give half of their wealth to charity.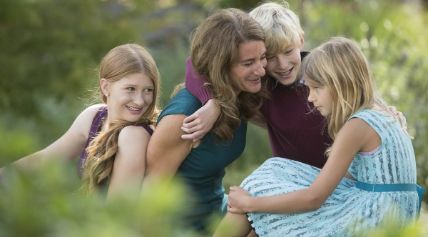 As per reports, all three Bill Gates's children will inherit only $10 million each from their father's wealth.
Photo Source: Indian Express
As apparent from their Instagram, Bill's children, especially their eldest Jennifer, are obviously distressed over their parents' separation, but sources tell that Bill and Melinda's marriage was broken years ago, and the couple has been planning their divorce for years now.
Dropping the news amidst the pandemic, Bill and Melinda's divorce had a consoling aspect to it as they revealed that they would continue their collective philanthropic work despite their in-progress divorce.
For more information and news on your favorite stars, stay connected to Glamourfame.
-->