Freddy Harteis - Some Facts to Know About Jeannie Mai's Ex-Husband
Published Thu Apr 16 2020 By Eric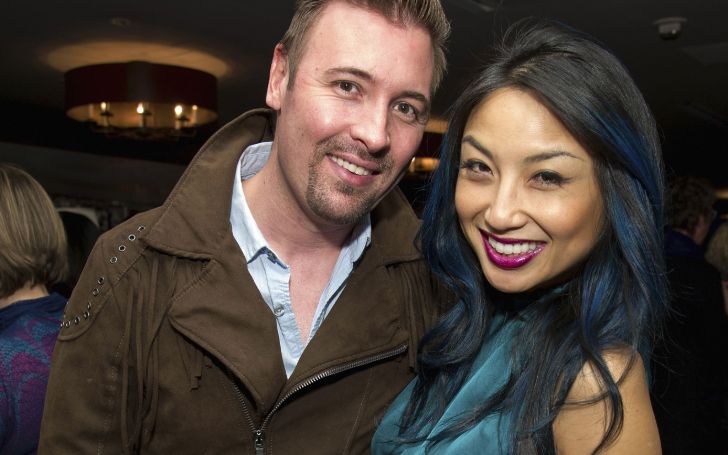 TV star Jeannie Camtu Mai made an impressive impact on her viewers from her show like 'How Do I Look?' and syndicated talk show, 'The Real.' She is an American stylist and talk show host who garners lots of applaud for her work. However, her personal life faced some lows when she got in serious argument to her ex-husband, Freddy Harteis, which ended with a divorce. Like Jeannie, Freddy is also known for his television works; he is the star of a reality show 'The Hollywood Hunter.'
Though Harteis and Mai were doing great on their relationship, they ended up facing a divorce following some problems in their love life. Their dispute ended a couple of years ago in December 2018, and now both of the parties are enjoying their life with new life partners. In this article, we will share some facts you might want to know about Mai's ex, Harteis. Let us begin.
Jeannie and Freddy were Together for 13 years
The television personality Jeannie Mai and Freddy Harteis were together as a couple for around thirteen years. They tied the marital knot in 2007 and shared quality time with each other for ten years.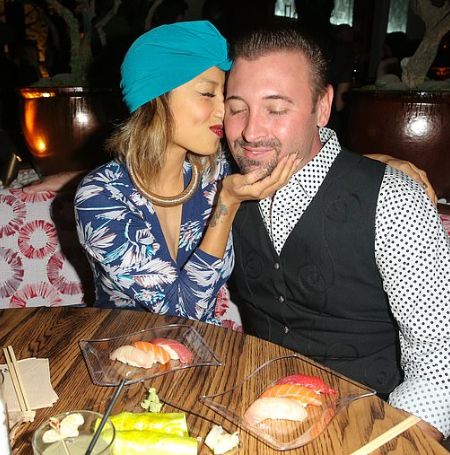 Jeannie and Freddy were together for 10 years, as a married couple.
Photo Source: Daily Mail
The desire of having or not having children became the cause for the ex-lovers to walk the separate path. Mia had no desire to give birth to a child; she was open about her feeling of not having kids from the beginning of their relationship. At first, Harteis was okay with his ex-wife's views whereas, after some years, he wanted kids in their family.
Recommended: Wendy Williams Filed for Divorce from her Husband Kevin Hunter after 20 Years of Married Life
The former lovers couldn't settle down on this topic; further, their discussion reaches its limit, which led Jeannie and Freddy to end their marriage. Due to the rise of conflicting terms in their marital life, they filed for divorce in October 2017 and legally separated in December 2018 with some disturbing disputes.
Mai Ex is Father of Two with His Girlfriend Linsey Toole
Freddy Harteis became the first one to recover from divorce. It only took him six months. The actor began a new relationship with his new girlfriend, Linsey Toole. However, this time he got what he wanted and is now the father of two with Linsey.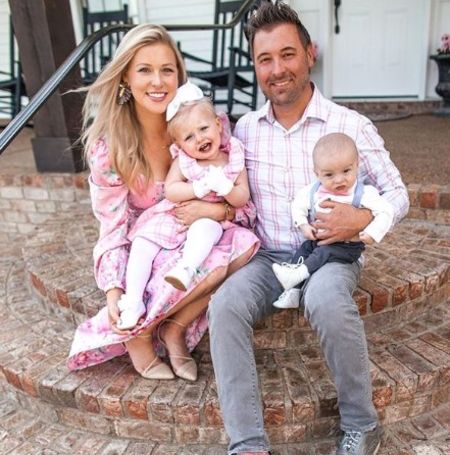 Freddy and Linsey gave birth to a son and a daughter.Photo Source: Instagram account to Freddy Harteis
The couple, Harteis and Toole gave birth to their first child, Emersyn Rose in October 2018. Further, after a year, the love birds were also blessed by their second child, Huck Fredick Harteis.
Also See: Parineeti Chopra Announced About her Marriage With Charit Desai
Freddy and Linsey were happy with their newborn, which we can see in their Instagram post. Both pair still post different lovable pictures of their children in their social media.
Harteis Ex-wife Jeannie Mai is Now with Jeezy
Unlike Freddy Harteis, 41, Jeannie Mai found it really hard to trust anyone again in her life as she was heartbroken from her first marriage. However, that ended for her when she met Jay Wayne Jenkins, who is famous from his stage name, Jeezy. Yeah, the American rapper, Jeezy is the one who became successful in healing and winning Mai's broken heart.
Jeezy purposed Jeannie in a romantic dinner.
Photo Source: People
According to Daily Mail, Mai and Jeezy started dating in September 2019. Even though Jeannie thought she would never be able to walk on those aisles again, she is giving a second chance to it with Jeezy.
Recommended: Khloe Kardashian Might Be Single But She Is Open To Marriage Again
After staying in a relationship of boyfriend and girlfriend for a while, Jay took a step ahead and proposed her on March 27 at his home, as per People.
FULL: Jeannie Is Spilling ALL the Tea on Her Relationship with Jeezy
Though 42, Jeezy planned to express his feeling in a romantic date for which the love birds were heading to Vietnam. Unfortunately, due to lockdown created by the pandemic, COVID-19 their trip got cancelled. However, it didn't stop Jay; he brought Vietnam in his house by filling their dinner date with several Vietnamese food and décor and purposed Jeannie, which she answered with a Yes.
For more celebrity-related content visit Glamour Fame.
-->