Who Is Jeff Bridges? Is He Married?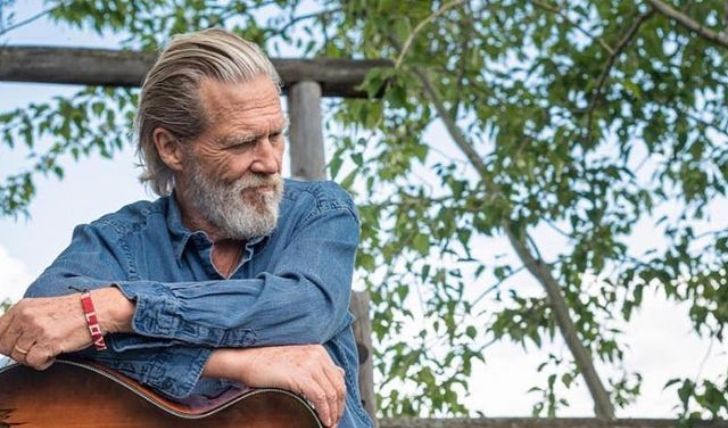 Jeff Bridges has been married for more than three decades: Complete story here!
Every cinephile ought to be familiar with Jeff Bridges and his work. Currently drawing attention for his biting performance as Dan Chase in the thriller television series The Old Man, Bridges has more than a dozen onscreen credits that are testament to his spectacular career, which spans more than six decades. Bridges won an Oscar in the best actor category for the 2009 drama film Crazy Heart.
Jeffrey Leon Bridges was born on December 4, 1949, in Los Angeles, to actor Lloyd Bridges and writer Dorothy Bridges. Bridges had early credits in The Company She Keeps, Sea Hunt, The Lloyd Bridges Show, and finally, his first major role in the 1971 coming-of-age drama The Last Picture Show, which endowed Bridges with an Oscar nomination and escalated his career. During his prime, Jeff met Susan Geston, to who he has been married for over 40 years.
Inside Jeff Bridges' marriage!
Bridges and Geston's love story has stood the test of time. The couple has been married for more than 40 years, and as per the Oscar winner, it only gets better each passing year. According to the Sea Hunt actor, marriage was the biggest leap of faith he took in his life. Bridges recalls being skeptical of marriage until he met Susan.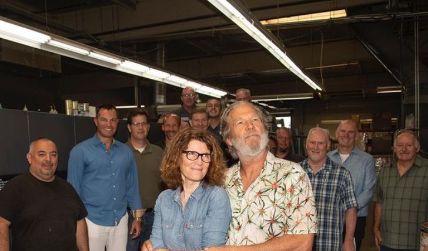 Jeff admits to being afraid of commitment when he was dating his wife. Photo Source: Instagram
"I don't know how it is for women or other guys, but when I was young and in my 20s, I had a fear of marriage," says The Last Picture Show actor, who was 21 when he met his now-wife and 28 when they got hitched. Jeff adds, "So I did everything in my power to resist it—the idea was frightening to me, man." Now happily married with three children, no star could have a more noble perception of marriage than Bridges, who says, "My marriage just gets better and better every year."
Don't Miss: Who is Luke Combs's Wife? Does 'Beautiful Crazy' Singer has Kids?
Jeff was filming the 1975 neo-western comedy Rancho Deluxe when he came across Geston. "It was love at first sight, but getting to the altar was so tough," the two Golden Globe winner explains. Jeff shares how he was still reluctant to propose after almost two years of dating. But the fear ceased when the actor realized he couldn't afford to let her go.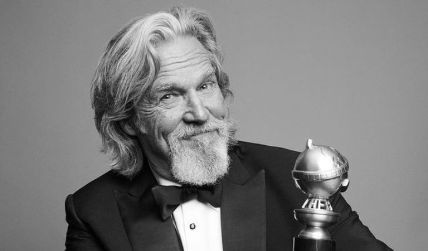 Bridges and Geston tied the knots in June 1977.
Photo Source: Instagram
"I had this vision of an old guy thinking there was this girl from Montana, [being like] 'Man, why didn't I marry her?" Bridges recall. The couple tied the knots just days after Jeff proposed to Susan in June 1977. The couple welcomed their firstborn, Isabelle Annie, in August 1981, Jessica Lily, in June 1983, and Haley Roselouise in October 1985.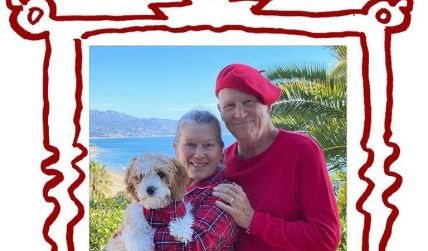 Jeff and Susan are parents to three daughters.
Photo Source: Instagram
Although known as the low-profile wife of the Oscar winner, Susan had a brief stint in Hollywood as a producer. Before settling down to tend to her husband and three daughters, Geston served as a producer in the 1989 films Cold Feet, Stay Hungry (1976) and Forbidden Zone (1982). The Bridges family is battling a crisis as the Oscar winner was recently diagnosed with cancer and then Covid while he was in chemo.
Susan Geston opens up about Jeff Bridges's cancer diagnosis!
In a recent interview, Susan, alongside her actor husband, opens up about Jeff's cancer diagnosis. "We were kind of numb. We just immediately went through the steps of doing what needed to be done," Geston says, referring to her husband's immediate treatment process with chemotherapy by infusion and oral chemo. "I said, 'Save his life. No matter what you have to do," Susan recalls saying to the doctor after learning Jeff had been put on a ventilator.
Jeff was diagnosed with cancer in 2020 and contracted Covid while on chemo.
Source: Sunday Morning
"As the Dude would say, new S**T has come to light. I have been diagnosed with Lymphoma," the True Grit actor tweeted in late 2020. Lymphoma is the cancer of the lymphatic system. Cancer, the distressing treatment- all worsened by the contraction of Covid, where the actor nearly died, has made the last year a harrowing time for the family. But no tragedy is without a silver lining.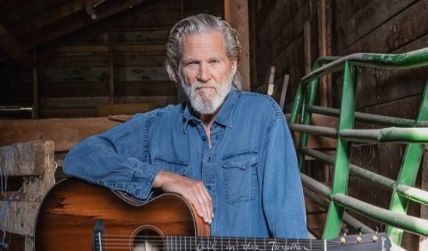 "This cancer thing is bringing on feelings of preciousness, and gratitude," Jeff writes.
Photo Source: Instagram
The actor shares how he has been appreciating life more since the diagnosis. "This cancer thing is bringing on feelings of preciousness, gratitude, and good old fashion love, and lots of it, big time," Jeff writes. "I'm realizing if I have s— to share, now's the time," writes Bridges, who, against all odds, walked his youngest daughter down the aisle in California's Santa Ynez Valley in Santa Barbara county. Jeff's youngest daughter, Haley, hereby, is married to wealth advisor Justin Shane.
Recommended: Who Is Christian Bale's Wife, Sibi Blažić? All Details Here.
Stay connected to glamour fame for more.
-->