Jeffree Star Breaks Up with Boyfriend Nathan Schwandt After Five Years of Relationship
It is official the makeup mogul Jeffree star and boyfriend Nathan Schwandt have broken up!
Jeffree Star and his boyfriend Nathan Schwandt of five years are broken up. Jeffree recently took to his YouTube channel and announced the couple have parted ways. In the video, Jeffree mentioned going through an emotional breakup.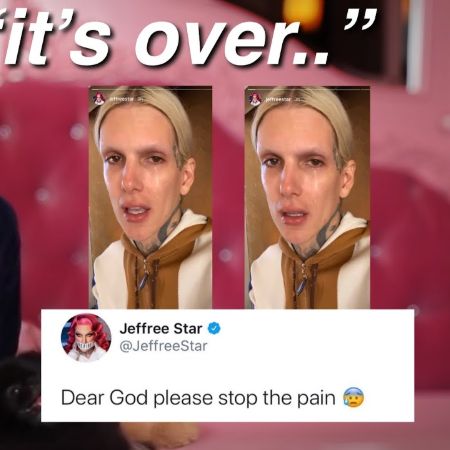 An emotional Jeffree, sharing his picture in social media.
Source: YouTube
In addition, he also shared a sad picture of himself on his Instagram page and captioned it by saying, 'We broke up... 💔 Sorry for the silence, I've been trying to heal.'
Watch: Jeffree Star Announces His Breakup on YouTube
The YouTuber later admitted about the situation in his latest video. 'I'm so sad and the love of my life is no longer… I don't wake up to him anymore. He's no longer here every morning.'
Jeffree emotionally added, 'This was the only man that was ever confident enough to love me publicly, to love me for me, fully, all my flaws, no makeup waking up in bed.'
You May Also Like: Prince Harry and Meghan Markle Step Back as Senior Members of the Royal Family - Get all the Details of Ongoing Royal Drama
In the end, even if they are no longer together, Jeffree claims there are no hard feelings and he's still friends with ex-boyfriend Nathan.
Jeffree and Nathan's Relationship
Star and Schwandt first met on Instagram, and with frequent DMs and facetiming each other, the pair had started dating in 2015. Nathan had also appeared on a couple of the star's videos on YouTube.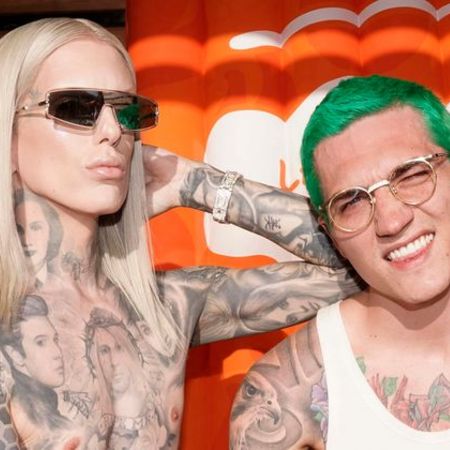 Jeffree dated Nathan for 5 years
source: meaww
Nate received a fair share of limelight in his time with the makeup mogul. Jeffree had launched 'The Star Family Collection' with shades named after Nathan, Wifey, and the couple's dogs. Nate appeared in Jeff's lip kit 'Kiss Test' on his YouTube channel.
Did Nathan Schwandt Date Jeffree Star for Money?
Jeffree often showered lavish gifts to boyfriend Nate. In 2017, Jeff bought Nate's parents a new house in Michigan, LA. He again surprised Nate with a £123,850 lime-green Aston Martin Vantage in 2019 on his YouTube channel.
Also See: Ethan Suplee Weight Loss - Full Story of the 'My Name Is Earl' Star's Stunning Transformation
Though all of their fans adored the couple, there were rumors about Nate dating the makeup guru for money. Although it's harsh to accuse Nate of being a gold-digger, this doesn't stop fans from speculating. Irrespective of these rumors, Jeff was always quick to deny these allegations.
Stay tuned to Glamour Fame for more of celebrity news, celebrity lifestyle.
-->