Ethan Suplee Weight Loss - Full Story of the 'My Name Is Earl' Star's Stunning Transformation
Published Sun Jan 12 2020 By Sea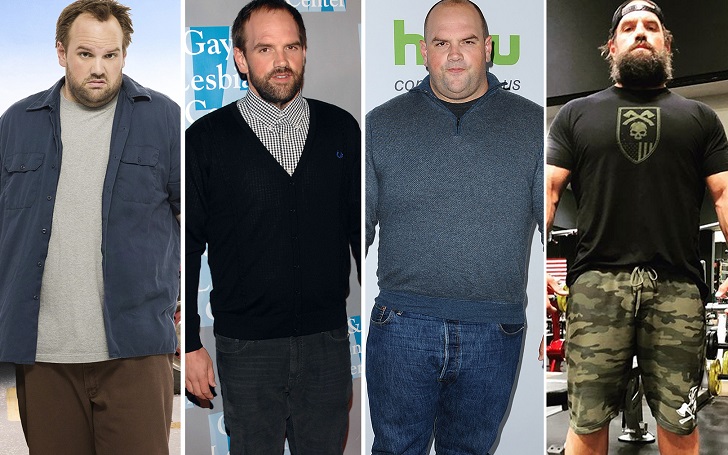 Ethan Suplee now looks ripped y'all. A few years ago, he claimed he was not known as a thin person to be losing weight. But he did, and he's more buffed than ever now.
The 'My Name is Earl' star opened up about his "close to 1,000 pounds" weight gain and weight loss amount in the premiere episode of his new podcast, American Glutton, and revealed his weight loss transformation story. It's making Suplee fans go crazy for his body.
For a while now, his Instagram feed has shown many glimpses of his ripped figure. The secrets are finally out.
Ethan Suplee's Weight Loss Story Began at 5 with Gain: Secretly Eating What He Wasn't Supposed To
'American Glutton' is completely about his impressive weight loss transformation. The first episode was released last week, which discussed his problematic relationship with food from a very young age.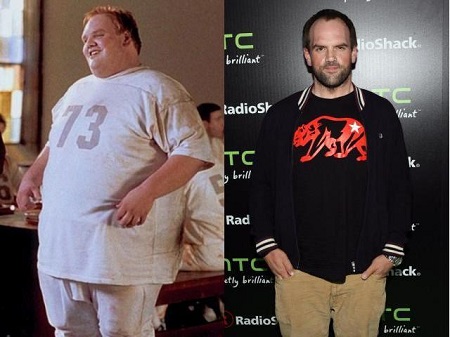 This was not the end of the weight loss journey for Ethan Suplee.
Source: 'Remember the Titans'/Getty
The 'Remember the Titans' star revealed he started an unhealthy binge-eating habit since the young age of 5. He talked about how he would sneak into the kitchen to eat a second helping of lasagna because he was not supposed to eat another.
"I learned really quickly that if I wanted a second helping of lasagna when I cleared my plate, I had to eat it in the kitchen without them seeing, that I was not supposed to have that second helping of lasagna."
The first concern for Ethan's weight came from his grandparents when he made a trip to their home in Vermont. Weight loss was already a concern for him back then.
Check out: Adele's Weight Loss journey since she started her singing career. Some worry it's too much.
With the concern from relatives, he was made to walk every day and exercise to see some kind of a weight loss change in him. But as a kid, it was difficult for him to see the rationale within the things he was made to do to lose weight.
He then practiced sneaking food. Yeah, he was growing desperate every day, of course. Hunger comes naturally with getting the sadness of getting told what to do and doing those things. By the age of 10, he already weighed over 200 lbs.
The weight gain thing was heavy on Ethan Suplee from a very young age.
Source: Ethan Suplee archives
"I had this idea now that food was something that people didn't want me to have, so if I wanted to have more, I needed to do it privately, and it became something that I was withholding from people."
The pattern and behavior continued on to his preteens and teenage years. With more concerns, his parents kept him on a diet that went off and on for years to come. The effect could be seen in the movies as well. It seemed he got the roles because he was heavy.
Had to Buy Double Seats in an Airplane, But Wasn't Teased by His Peers
Yes, traveling by air was a problem for him in his teens too, because he was 'enormous'. If there were first-class seats in the planes to the southeast, it would have been better. But there weren't. So he had to get seat belt extensions. When the extension didn't help close up properly, he had to get two seats.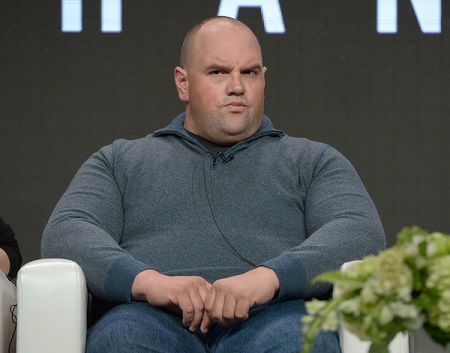 At the 'Chance' panel discussion during the Hulu portion of the 2016 Television Critics Association Summer Tour.
Source: Charley Gallay, Getty Images North America
"I definitely had a lot of trouble, you know, like, flying Southwest was a nightmare because they didn't have first-class. I had to get seatbelt extensions. I remember once I got a seatbelt extension, and even with the seatbelt extension, I couldn't get it closed. I'd always buy two seats."
Naturally, his teen years were also filled with alcohol and drugs, as "health wasn't something I ever thought about". He used them, along with food, to numb himself throughout his teenage years.
While his grandparents wanted to see a weight loss transformation in him, he says he doesn't remember other kids teasing him for his weight. It's particularly because whenever one did, he would just fight them.
"If a kid my own age made fun of me, I would just fight them," he said. "I wasn't fighting every day because kids were calling me fat. So that wasn't really an issue."
Doing Anything to Get That Weight Loss Figure after a Stern Talking to from Jim Caviezel
Ethan's acting career started back in 1994, but it took years before he gave up the substances. He was huge in 'Remember the Titans' in 2000, both literally and subjectively in the movie.
But as the millennium turned, so did his habits. He went sober in 2002 and tried on just about any diet there is to lose weight. But the turning point to his weight loss story was when 'The Passion of the Christ' star Jim Caviezel approached him in the first-class compartment on an airplane. They were both supposed to be in a 'Robin Hood' movie, which never left the ground.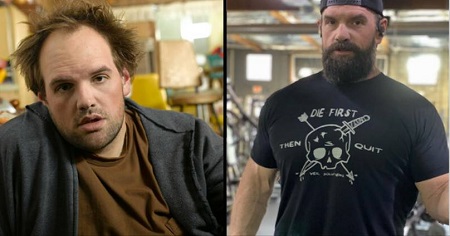 Jim Caviezel pushed him over the edge of a better lifestyle.
Source: The Independent Eagle
In the "f**king conversation" with him, some sense got knocked into him. Not that he liked it, but the way Caviezel presented his church teaching, Suplee never regrets being told things that way.
"He sat down and he started talking to me about how he and his life emulates Jesus Christ and that if you don't do that you're gonna go to hell and basically the gist of it was I was not emulating Jesus Christ and it was the first conversation of that nature that I'd ever had with somebody," continued Suplee. "Nobody ever talked to me like that, nobody ever said, 'Look at yourself, you're going to f**king hell. You don't care about yourself at all, you're a mess. He wasn't mean, but it was a thing I had not experienced. I remember landing and going, 'That was an awful experience,' what am I gonna do, fight Jim Caviezel? He didn't call me a fat ass or anything. He didn't say anything that I could have challenged him to a fight over, but I was so knocked on my ass by the conversation."
Another one: Ruben Studdard Weight Loss - The Complete Details
In order to not allow anyone to say anything like that to him, he went on a diet. "I'm not saying he's right and that my decision had anything to do with Jesus Christ. But my decision was, 'I don't want people to feel that they can talk to me like that.' "
It did work, but it was not instantaneous. He did gain some weight along the way too. The diet he chose ranges within Blood Type Diet, South Beach, Atkins, Zone, Keto and intermittent fasting. "I lost a s**tload of weight. I went from 530 [lbs] to, at my lowest, 220 [lbs]."
He Was Worried He Wouldn't Get Parts in Movies Because of 'Weight Loss'
The weight loss journey from 530 to 220 pounds was bettered after his show, 'My Name Is Earl', got canceled in 2009 after four years on the air. He developed an interest in cycling. The weight decreased drastically in a year or so.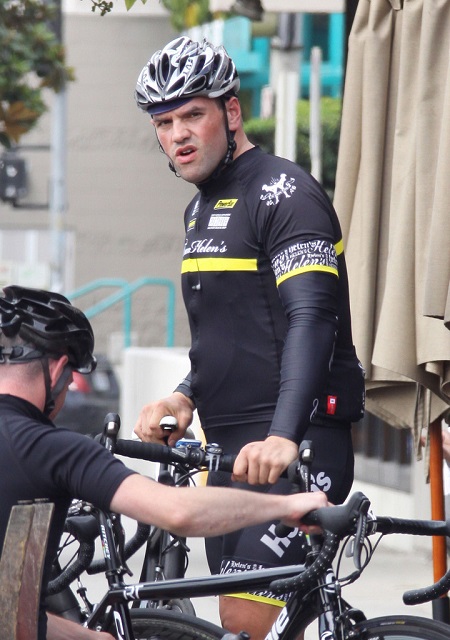 Ethan Suplee's 200 lbs weight loss was apparent during a bike ride in Los Angeles in 2011.
Source: PacificCoastNews
However, it didn't turn out such a good thing for the actor. It seems his weight was something of a factor in obtaining the roles he did. It was then difficult for him to find work in the acting industry because he was "f**king thin, skull and bones thin" with 9% body fat at one point, and people at Hollywood kept saying, "We don't know who you are, you're not what we were enjoying before."
Then came the result of the resentment of his action. He was almost convincing himself to gain weight. "At some point, I was like, 'F**k, I'm just going to get fat again, because maybe it'll be better for work and honestly it was."
Particularly the 'D' Role in 'Chance'
In 2017, the 'Chance' star discussed how weight loss almost didn't get him his role of 'D' in the TV series during a March episode of Entertainment Weekly's 'What to Watch' podcast. He even gained some weight by relaxing the diet a while before being cast.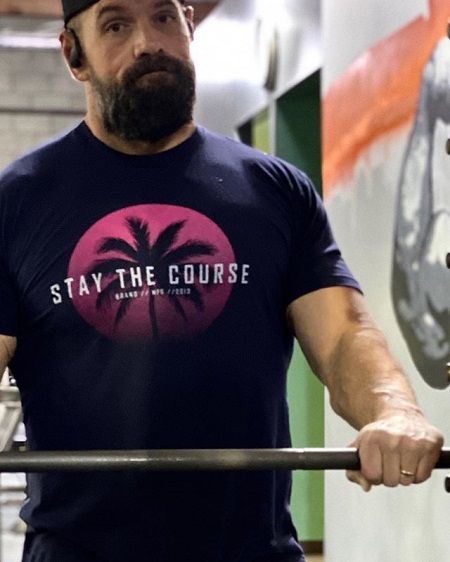 The casting people thought he was too thin for various roles.
Source: Ethan Suplee, Instagram
"Initially, the casting directors didn't want me to come in because I'd lost a bunch of weight. Apparently, they had proposed me a bunch of times, but the casting directors were like, 'No, he's too thin now.'," Said Suplee. "I'd gained a bunch of weight back because I actually didn't find being thin all that it's cracked up to be. So we convinced them that I was heavier again, and I went in, and that was that. I was heavy enough."
Right now, he's working on building and reshaping his muscles, while using "food as an energy source" and trying to get that six-pack stomach. It's pretty evident seeing him on a post by his sister-in-law, the actor Juliette Lewis, when she advertised his podcast on Instagram.
Still continuing on his weight loss transformation journey, he's pretty close to that goal now. "My goal right now is a six-pack, and I'm not far off. Pretty f— close actually. So it's an utterly vain goal. I don't care. Who cares? I've never had a vain goal like that before."
'Pretty Little Liars' star Ashley Benson is so, so skinny now. Check out her weight loss transformation.
Stay tuned and connected to GlamourFame for more weight loss stories. There are more beautiful stories told. Be sure to check them out.
-->