Jenelle Evans and David Eason Accused of Racism Following George Floyd Protest Post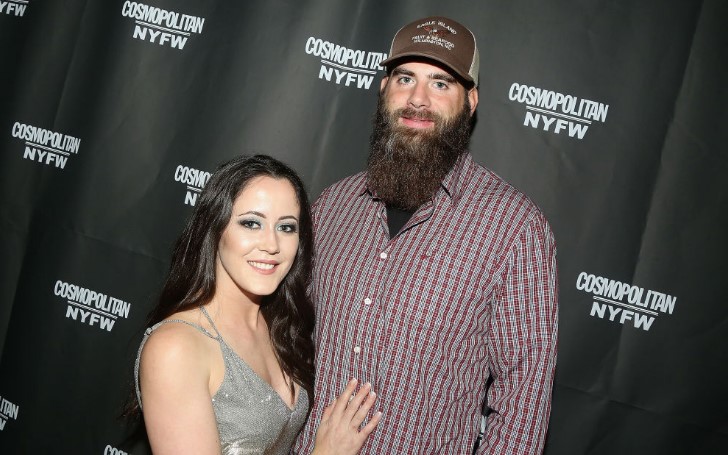 Jenelle Evans and David Eason criticized for their statements.
Here's another round of slamming for the former Teen Mom stars Jenelle Evans and her husband, David Eason. The criticism came from Teen Mom: Young and Pregnant stars Ashley Jones and Bariki Smith.
Jenelle posted a statement on the ongoing BLM protests that started following the death of George Floyd. Apparently, Ashley and Smith didn't like her post.
Ashley, on her social media post, said, "You can post messages from 2019 acting like we're all cool. You sit by your husband while he talks a ton of s— about women, race, LGBTQ, etc."
Jones' post came after Jenelle tried to defend herself as not racist because she once dated a black man, and her husband has a childhood friend who is black. Not a great way to defend oneself, indeed.
Following that, Jones posted the message on her Instagram, which further reads, "You have the audacity to get on here and say 'oh everybody hates me and that's why I'm not speaking on this situation."
Also See: Adam Saleh Saves a Man's Life While on the BLM Protest
Even Smith had his side of anger to the situation as he wrote," 'WE STAND ON WHAT WE SAID.' They stand for straight bulls—, now you want to try and promote black businesses all over your story and sharing the 10 DMs you got. Now it's time for both of y'all to get fully canceled. Y'all ARE PART OF THE PROBLEM!!"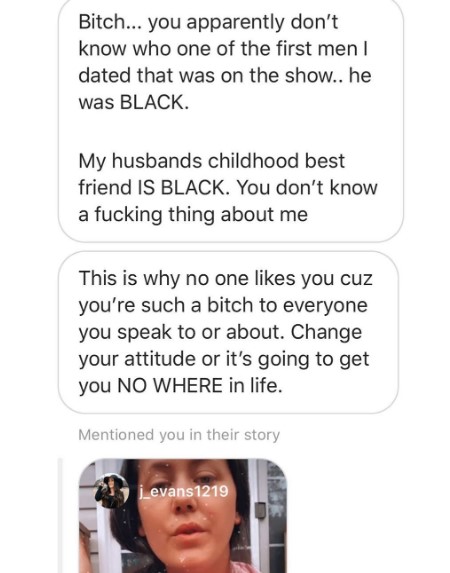 Jenelle Evans DM to Ashley Jones.
Photo Source: Ashley Jones Instagram
The issue further escalated following Evans' previous Facebook posts, where she wrote, " Well, while all of you are rioting and destroying your precious cities, I'll be far far away on my boat away from all of you." Well, she tried to defend herself after, but her claims make no sense at all.
You May Also Like: Bruce Springsteen Dedicates His Song on His SiriusXM Broadcast to George Floyd
For more information on your favorite celebrities' lifestyle, stay tuned to Glamour Fame, and don't forget to sign up for the newsletter.
-->