Jennifer Aniston Drops an Easter Egg on the 'F.R.I.E.N.D.S.' Cast Working on Something Again!
Published Fri Nov 01 2019 By Sea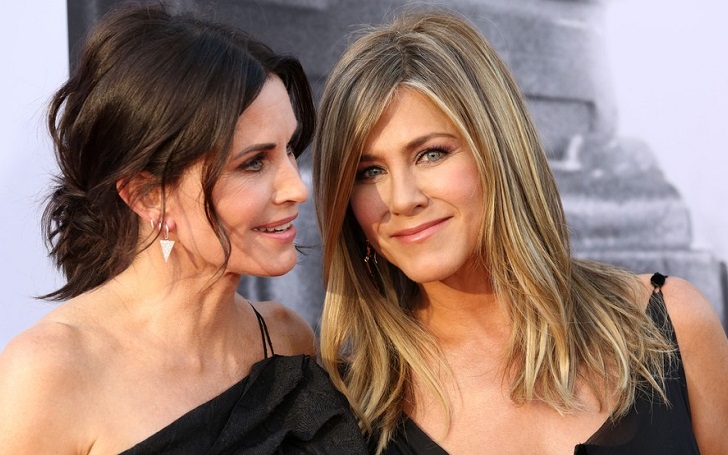 When asked about if there ever will be something from the 'F.R.I.E.N.D.S.' cast, Jennifer Aniston told Ellen DeGeneres they are working on something.
We all thought there never would be a 'F.R.I.E.N.D.S.' reunion or something like that after David Schwimmer shot the chance of anything happening earlier this August. But now, his co-star Jennifer Aniston firmly believes something will happen for the fans that she would so very much like to give.
After breaking the world records and being official friends on Instagram, Jen said she they were trying something and don't know what that would be yet. Of course, the photo she posted as her first Instagram photo should have told something about it. She did say they just happened to be in the same city at the same moment — Big coincidence.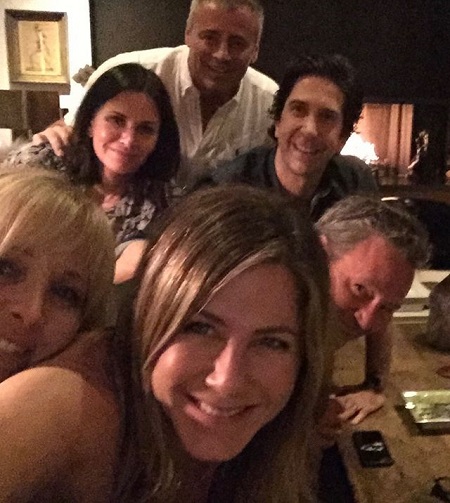 The photo led to Jen's record-breaking Instagram account.
Source: Jennifer Aniston, Instagram
When Ellen DeGeneres asked her on her show if there would be anything sort of a 'Friends' reunion, Jen thought for a while, first saying, "Like a reboot of the show? No." But she later dropped it.
Listen, we would love for there to be something, but we don't know what that something is. So we're just trying. We're working on something.
The last line was enough to rile up fans, and they can't wait to know what that 'something' officially is. But of course, she did hint something like that last year too. She wants to, no doubt, but it could go both ways.
If there's something coming, it is quite possibly not a series reboot.
Source: Warner Bros. Corporation
The reboot of the show would potentially ruin the favorite show, as many felt about 'The Hills' earlier this year (despite getting a second season already). 'Friends' fans also fancy a reboot to potentially kill the love for the show, but something small would suffice the hunger for the new-age fans.
There were many times, of which the fans are aware, that the cast members hinted on such 'something'. But those hopes were again and again shot down by other members (and sometimes themselves). There was even an extremely popular trailer concept for a possible return of the cast together, but it was all just made up.
The creators also dropped the whole idea five years ago, with a big "NO!!". Although the cast, except Matthew Perry who couldn't make it, did have sort of a reunion back in 2016 when they paid homage to the show's director James Burrows in a TV Special.
The 50-year-old further told Ellen that she didn't want to lead people on, but fans are already speculating on what the new thing could be.
"Is it a reunion show? A stage tour with a question and answer session? Or may be they will just appear at the Emmys together?" one pondered.
"Maybe they will do a podcast," another wrote on Facebook.
Whatever the guys may end up doing, we'll just have to wait for now. Meanwhile, Jen and Reese Witherspoon, who played Rachel's little sister on 'Friends', will be coming together on the new 'The Morning Show'. Satisfy yourselves with that for now.
Stay tuned and connected to GlamourFame for more Entertainment content of your favorite stars.
-->