Jennifer Yepez known for working with big names in Hollywood as well as for her outstanding beauty transformations falls among one of the biggest hairdressers in Hollywood.
In her career years, Yepez worked with supermodel Bella Hadid, Emily Ratajkowski, Winnie Harlow and tremendous other celebrity stars.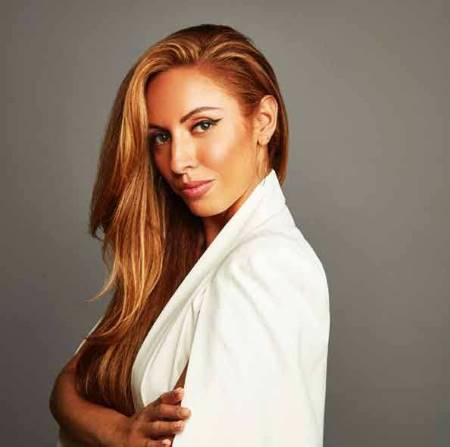 Jennifer Yepez poses for a photoshoot
SOURCE: Emirates Woman
Consequently, you can witness all of her miraculous beauty creations on her Instagram feed.
Also read: Demi Lovato and New Boyfriend Henry Levy Confirmed Their Relationship With Sweet Kiss
Furthermore, in this article, we will show you some of her favorites products behind her Beauty Stash that she can't survive without.
Jennifer recently opened up in an interview she did with Harpers Bazaar where she revealed about her beauty collections and the products she uses.
The youtube video given under this sentence will guide you to everything you need to know about her beauty stash.
Unbelievably the beautiful makeup artist possesses tons of different colored hair extensions and wigs, and even after the wigs have been used on celebrity head, she washes and keeps them safely inside a ziplock bag.
As a matter of fact, she even reuses them again.
But, what is even more surprising is the fact that she organized them so perfectly.
The blonde hairstylist is currently involved mainly with Emily Ratajkowski. Her Instagram followers count to more than 169 thousand. With the successes and appreciation she receives from her work, Yepez frequently travels around the globe for work.
The top hairstylist also worked with the luxury haircare brand Kerstase.
-->