Jeremy Roenick Wife - Get All the Details of his Married Life
Published Sat Dec 21 2019 By Matthew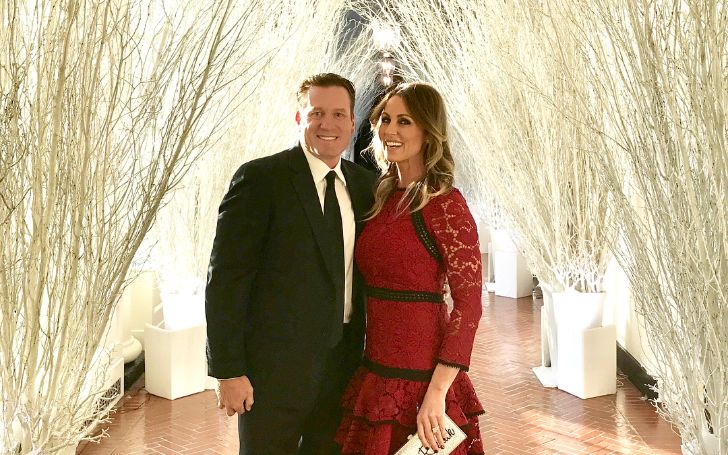 The former ice hockey player Jeremy Shaffer Roenick's married life details all right here.
Jeremy Shaffer Roenick, born January 17, 1970, is a former American ice hockey player who played for six teams throughout his career. Lasting for an incredible 18 National Hockey League seasons, Roenick became the third American-born player to ever score 500 goals after Joe Mullen and Mike Modano on November 10, 2007.
Starting with Chicago Blackhawks in 1988, the 49-year-old player associated with Phoenix Coyotes, Philadelphia Flyers, Los Angeles Kings and San Jose Sharks for the whole of his career before retiring on August 6, 2009.
Having a long list of controversies all through his career, the former Phoenix Coyotes player also has a big one relating to his married life. Despite all, Jeremy has quite a blessed personal life with his wife Tarcy Roenick and two kids, Brandi Roenick and Brett Roenick.
Who is Tracy Roenick?
Tracy Roenick, the wife of Jeremy Shaffer Roenick, celebrates her birthday on March 10 of every year.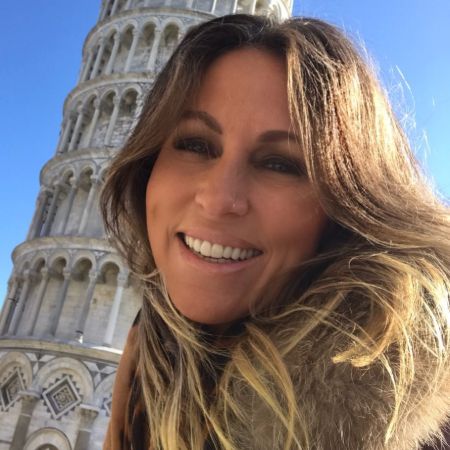 Jeremy Roenick's wife, Tracy Roenick
Source: Jeremy Roenick's Instagram (@jeremyroenick)
Tracy attended and completed her primary education at Thayer Academy, a private day school located in Braintree, Massachusetts, United States. She participated in the institution from 1984 to 1988 before joining the Boston College at Chestnut Hill, MA, for higher education.
Also See: Ronny Chieng Wife Hannah Pham - Grab All the Details of their Married Life!
Roenick then went on to graduate in Business Communications and Business from Northeastern University in Boston.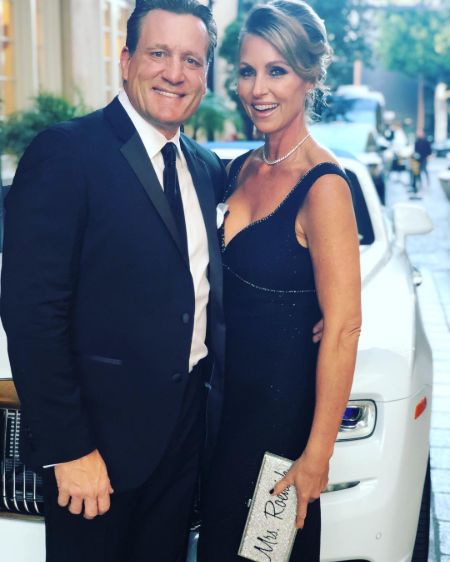 Jeremy Roenick and his wife, Tracy Roenick.
Source: Jeremy Roenick's Instagram (@jeremyroenick)
Enthusiastic equestrienne rider, owner, and trainer Tracy managed to make the United States Equestrian Team Long List in 2001. She also owned full-service horse care, dressage training, and a sales facility business named Dynamite Dressage Stables. She currently lives in Scottsdale with her family and manages her husband's official website.
Jeremy Met Tracy When He Was 13
The story of this couple began in 1983. Jeremy, the guy who would later go on to become one of the most famous hockey players in American history, moved to Boston when he turned 13. A new town meant a new school for Jeremy, and a new school meant new people in his life. Little did he know one of those unknown faces would become his future wife.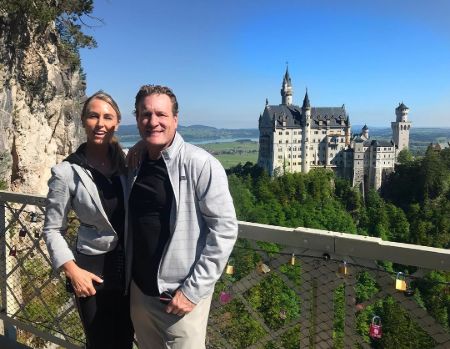 Jeremy Roenick and Tracy Roenick at Neuschwanstein castle, Bavaria, Germany, on their 27th anniversary.
Source: Jeremy Roenick's Instagram (@jeremyroenick)
Roenick enrolled at Thayer Academy after coming to Boston, and there he met young and beautiful Tracy. That easy-flowing connection with Tracy made her Jeremy's friend instantaneously and thus began a lifetime of togetherness. Dating for more than six months, they got engaged right after Tracy graduated college and were married on June 21, 1992, at the Four Seasons Hotel in Boston. The pair have stayed together ever since.
Jeremy Has a Daughter Out Of His Marriage
The biggest and probably the only controversy regarding his personal life was Breanne Hunter Roenick Lawson, his daughter from someone other than his wife. Not much information about this controversy has been made public yet.
Jeremy Roenick and Tracy Roenick with their family.
Source: Jeremy Roenick Website
Born February 23, 1999, Breanne Lawson is the daughter of Jeremy with Heather Lawson of Jupiter, Florida. Only limited information made it out when a paternity suit was filed against him. In the end, Roenick was proven the biological father of Breanne in the Florida court system.
Also See: Who is Lisa Page's Husband? All the Details Here!
That's all we have for you about Tracy Roenick; for more celebrity relationships and controversies, visit the entertainment section over at Glamour Fame.
-->