Jeremy Vuolo: I Love Jinger Duggar But I Still Feel Tempted To Bang Other Chicks!
Published Thu Apr 18 2019 By Jessica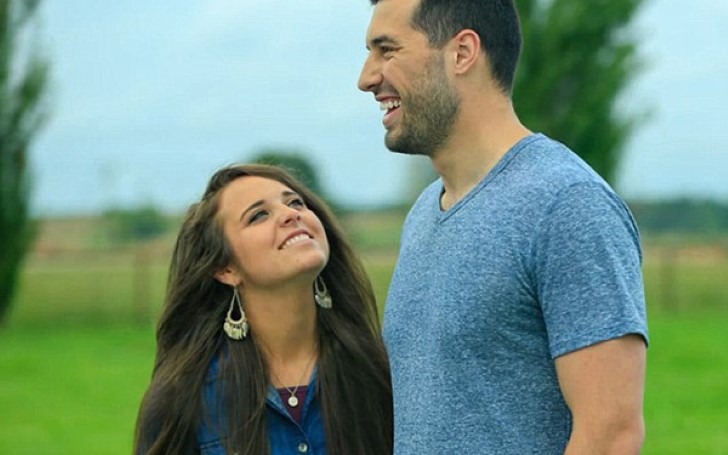 Jeremy Vuolo gets real about his married life with wife Jinger Duggar as he spills he gets tempted with impure thoughts.
Reality star Jinger Duggar and her soccer star husband Jeremy Vuolo tied the knot two years back in 2016 shortly after their courtship and welcomed their first child, Felicity Nicole Vuolo together last year.
Whilst all the relationship of celebrities always don't come off perfect as shown on screen, Jinger and Jeremy fall on the same category as well.
Recommended: Supernatural: 10 Storylines That Are Yet To Be Resolved
In the recent interview alongside family Jeremy and Audrey Roloff for a new Behind The Scenes podcast episode, the couple became utterly honest to talk about their married life.
Jeremy Vuolo pictured with wife Jinger Duggar and their child.
SOURCE: The Stir
Jeremy starts explaining after his wife brings up the topic of purity and communication issue the couple faces upon their marital relationship. In fact, the two were most honest whilst discussing the temptation the 31 years old star experiences at times.
Vuolo reveals that he wanted his wife to be with him on the journey of purity since their wedding, despite it's not being easy for the two to have a conversation on such a delicate topic.
Don't miss: Lorde Shows Her Support For The Victims Of The Christchurch Terror Attack
The 'Counting On' reality star adds that it somewhat helps him "to be able to say, 'hey I'm getting hit with some temptation or I'm just struggling this morning with this or that."
Jeremy then talks about how he thought his struggle with his impure thought might actually hurt his wife, whilst in reality, it's the exact opposite. "It actually builds her trust," he says.
In delight of their marriage affair, their honesty and loyalty are what helped their relationship prosper and survive.
Jeremy is not ashamed of sharing his impure thoughts that come across his minds with Jinger and in return, it's great how she helps him to battle them.
The pair met through Jinger sister, Jessa Duggar and her husband Ben Seewald and instantly fell for each other after a few months despite admitting the two were afraid they both thought they wouldn't be interested in one another.
In other news: Beyonce Opens Up On Traumatic Pregnancy And Twin That 'Almost Died'
Jinger later realized that her future husband secured all the qualities she seeks for in her life partner. Luckily for her, Jeremy liked her back.
-->