America Lost It's Another Star Jerry Stiller, Here's Something You Should Know About Him and His Former Wife Anne Meara
The unconventional comedy duo, Jerry Stiller and Anne Meara, will always be remembered as the fine actors of the entertainment industry. Both the actors who started their journey as struggling actors shined through their talents from the late 60s.
The husband wife comedian duo were a constant presence in television screens, whether it be in movies, series, and appearances. Their acting legacy was taken up another notch by son, Ben Stiller, who is best known for films like 'Night In The Museum,' 'Zoolander,' 'The Secret Life of Walter Mitty,' 'Tropic Thunder' and many more.
It's a massive loss for the entertainment industry to lose such an outstanding artist, which is why today we go over some of the interesting facts on the remembrance of Jerry Stiller and his former wife, Anne Meara.
Basic Information on Jerry Stiller And Anne Meara
Before the hit duo came into the picture, they both were born into the glamorous life of Brooklyn, New York. Jerry was the eldest of four children to parents, William Stiller and Bella (née Citron). Together the family lived in Lower East Side of New York. As for Anne, she was an only child of Irish descent parents, Mary (née Dempsey), and Edward Joseph Meara raised in Rockville Centre of New York.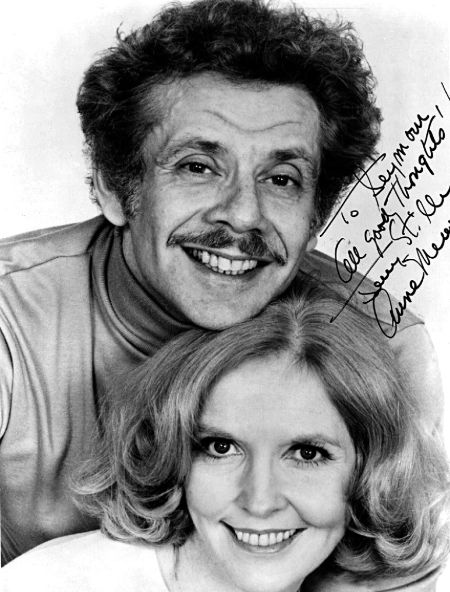 Did you know Jerry Stiller was a Veteran US Army who served in World War II?
Photo Source: Wikipedia
Sadly, her mother committed suicide when the actress was just 11 years old, leaving her to deal with things on her own. Meara studied acting at the Dramatic Workshop at The New School and HB Studio, whereas Stiller got himself a degree in Speech and Drama.
Walking Down The Career Lane of Comic Duos
A young Stiller and Meara both had the utmost interest in being a performer, and amid their acting journey, they married after a year of knowing each other. The aspiring actors turned their lives into a comedy team even though Anne disdained comedians at that time.
Stiller and Meara had their own five-minute sketch comedy show named 'Take Five with Stiller and Meara.'
Photo Source: Country Living
First of all, they started the journey from working in NY City nightclubs and shows like 'The Tonight Show,' 'The Ed Sullivan Show' 'radio commercials' and many more. The comedians managed to perform in their own TV sitcom named 'The Stiller and Meara Show' as well in 1986.
You May Also Like: Haley Joel Osment Net Worth "Find Out How Rich the 'Forrest Gump' Actor is"
Afterward, it was Stiller by himself, and he worked in the sitcom, 'Seinfeld,' as a part of short-tempered 'Frank Costanza' father of 'George Costanza' from 1993 to 1998. This series earned the actor significant popularity with critical acclaims making him win American Comedy Award for Funniest Male Guest Appearance in a TV Series and nomination for Emmy Awards.
Six Decade Long Bond of Jerry Stiller and Anne Meara
Every relation needs time for themselves, now when a marriage becomes a publicized name in the entertainment field, that can be a hard deal to crack. The solution to family issues in the comedians was Jerry's wife stepping down from the limelight to focus on her kids and family.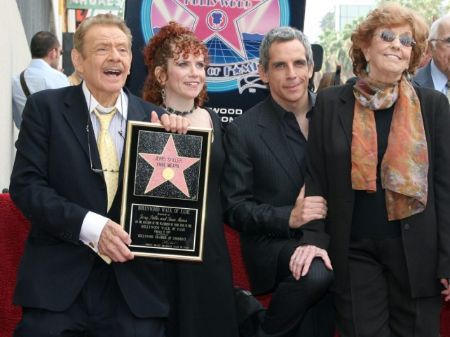 The farceur couple, Jerry and Anne, were awarded Tinseltown honor of Hollywood Walk of Fame.
Photo Source: Windsor Star
In one of the interviews with People, Jerry gave one of the most honest replies by saying, "I love Anne, but if I had depended on her in my professional life, I would have lost her as a wife," whereas Meara added: "I didn't know where the act ended and our marriage began." Which did happen as their children, Ben and Amy Stiller, grew up to be wonderful while focusing on their individual career paths.
Also See: R&B Lost Another Legend This Weekend, Find Out About Betty Wright Children
They lived long and memorable lives before passing away in peace. Anne died on May 23, 2015, through a stroke, and Jerry died on May 11, 2020, by a natural death at the age of 92 just a month before his 93rd birthday.
Do subscribe into Glamour Fame for more of these reads!
-->