Jess Glynne Has Been Given A Lifetime Ban From Performing At The Isle Of Wight festival
Published Wed Jun 19 2019 By Jessica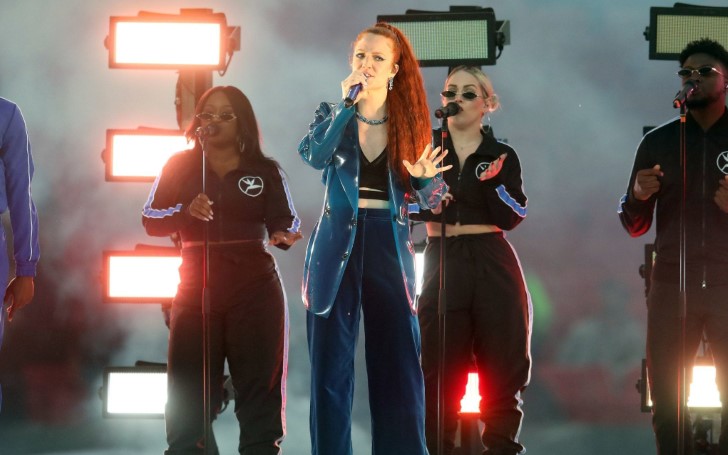 The Isle Of Wight festival bans English singer Jess Glynne from performing at their shows.
Over the last weekend, thousands of fans waited at the Isle Of Wight festival to hear their favorite artist Jess Glynne perform for them.
Unfortunately, the fans were compelled to go home disappointed after Glynne canceled to sing at the last minute. And because of the incident, directors at the Isle Of Wight festival issued a lifetime ban on the singer from performing at their show.
John Giddings, an organizer at the Music Festival informed a news outlet that 'she will be never be booked to play the Isle of Wight again.'
Also see: Cardi B Faces Wardrobe Malfunction Onstage And Completed Her Show In A Hotel Bathrobe
"It shows no regards for people that bought a ticket. It's so sad that an artist would do that to their fans. She's let them down," added Giddings.
Jess Glynne is banned for lifetime from performing at the Isle Of Wight festival.

SOURCE: Jess Glynne IG
Prior to the ten minutes of her performance schedule, Isle of Wight Fest tweeted:
"Jess had every intention of performing today at isle of wight. However as the show got closer it became apparent that she was physically exhausted after a very intense last few weeks of touring." before adding: "As a result we took the decision to the cancel the show. Jess is extremely frustrated and apologises to all her fans but ultimately her health comes first."
The 'Thursday' singer, however, insists it was her anxiety that made her cancel the show last minute. Taking to Instagram with a whole black image, Glynne left a long statement for her fans writing:
"I am a human being and I can't help that my body sometimes gives up on me. I am so so gutted, sorry and upset that I couldn't perform yesterday. I came all the way I got ready and was about to head to stage but I just couldn't do it. I was incredibly weak and full of anxiety. The last thing I ever want to do is let people down, I am sorry to anyone who I upset it was not my intention. I had to do what was right for my physical and mental health. Kills me having to explain myself but I've just seen so much negativity online and in the press and it's so frustrating and a load of bullshit. I refuse to be made to feel like a bad person. I'm sure many of you out there haven't been well a day in your life and not been able to go to work. Well, I'm no different to you! I'm now taking this week off to get myself better and to step away from the madness. To all my fans I love you and thank you and will always make sure I'm at my best for you! Love always! Jx"
Meanwhile, some of the people are blaming the singer for staying out late with music group; Spice Girls who she supported for their UK tour. The accusation claims she partied the whole night away till the morning of the day she was scheduled to perform.
A person wrote: "Oh dear #JessGlynne have a few more drinks and relax with the #SpiceGirls while a real showman #RichardAshcroft stepped in early to cover your excuse of a #NoShow"
Whilst another said: "Sorry I cant come in to work today, I'm too tired..."
"So I work a six day week at the hospital Monday to Saturday, walk all the way to festival straight after work for the Saturday and stay till finish AND then drive to festival Sunday and work a shift there in the evening and drive back after Keane but nah I'm sure she's worse off, " a third person added.
Jess Glynne' recent Isle of Wight cancellation comes shortly after she canceled her event with the Radio 1's Big Weekend from losing her voice earlier this year.
Don't miss: Comedian Tiffany Haddish Said She Is Canceling An Upcoming Show In Atlanta Over Georgia's Restrictive Abortion Law
The singer also previously pulled off from performing at the isle in 2015 due to a vocal surgery.
-->