Jessie J Flaunts Her Cellulite on the Beach and Receives Tons of Appreciation From The Fans
Published Mon Mar 25 2019 By Jessica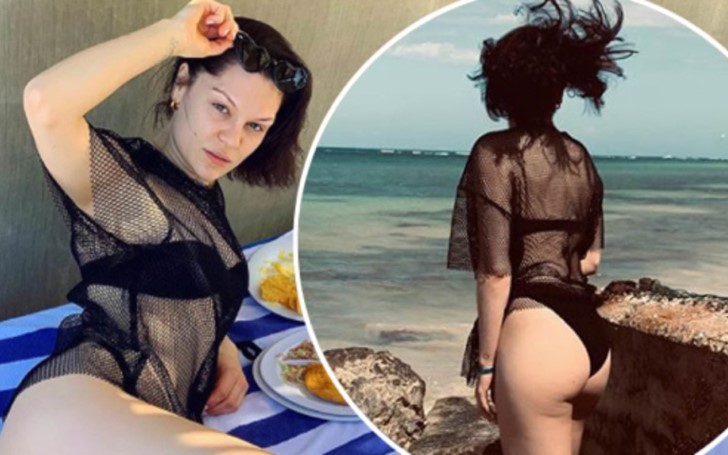 Jessi J receives positive responses and appreciation from fans after flaunting her cellulite on social media.
Thank God for this amazing woman we have in the world. Yup, we're talking about none other than the one and only Jessie J.
Utterly pitiful and upsetting it's 2019 and people are still body-shaming women for having something natural like stretch marks and cellulite on their body. Jeez, grow up folks. Honestly, shame on those people who pointed out Jessie J's cellulite when she shared a few bikini snapshots from her recent trip to Jamaica on social media.
See: The Bachelor's Colton Underwood and Cassie Randolph Sport Matching Jerseys; 'Underwood' and 'Future Mrs.'
Like what is it? Inserts *Ariana Grande's And what about it? meme* Y'all haters should have known better before acting ridiculously stupid and dumb for pointing out the singer on having 'cellulite' though. Because, clearly, she is not that woman who will sit back and weep on receiving online bullying. Nope. The 'Price Tag' singer knows how to deal with the bullies, and we're glad how she tackled them.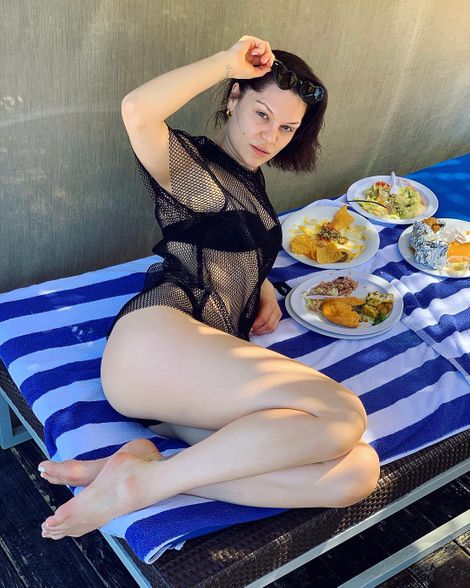 British singer Jessie J flaunts her cellulite on social media.
SOURCE: Jessie J Instagram
In one of her recent Instagram posts, the 30 years old singer took to the caption section to give a perfect response to those who body shamed her. Sharing a not so throwback picture of herself standing nearby a beach where she is dressed in a black fancy swimsuit as she looks over the view, the singer writes: "Took ages to hairspray my hair like that. My shadow is my mood 🥴." She continued: "oh and for those telling me I have cellulite. I know. I own a mirror. 👍🏻"
See the image below.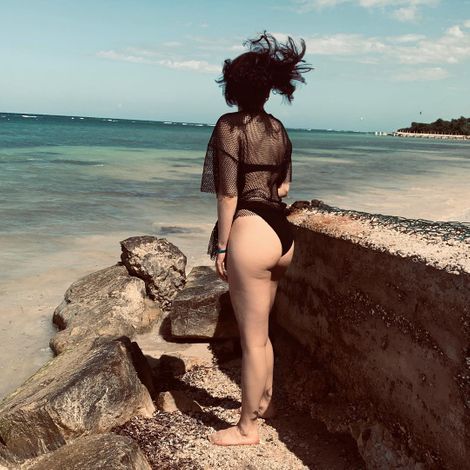 SOURCE: Jessie J Instagram
Apart from her response, what we love about the post is the fact the singer who is currently romantically linked to one of the finest actors in Hollywood; Channing Tatum opted to use no photoshop nor face tune to edit her body for the pictures. And for that, we have mad respect for Miss Jessie J.
Oh and not to mention the fact that immediately after the 'Bangbang' hitmaker left her sarcastically genius reply on the photo-sharing platforms, hundreds of her fans rushed into the comment section to show their support for the star for her honesty. After all, seeing something like that from celebrities is not only thrilling but empowering and inspiring.
Recommended: Mel B Reveals Fellow Spice Girl Geri Halliwell was Both Real-Life Friend and Lover
One of the fans among her seven million followers on Instagram wrote: "Loving this Starting following you for this pic and that attitude." Similarly, another one commented: "YOU look GREAT!! And I agree.... so what about the cellulite. We all have it! Everyone should get over it." A third one said: "Love you Jessie J❤️ everyone knows how to use Photoshop! Proud yourself way you are - it's a real power! ❤️ everyone knows perfect look isn't true, lying yourself- it's just funny"
In addition, the beautiful picture posted only three days ago that earned more than thousands of appreciation from the fans successfully surpassed over two hundred thousands likes.
Hats off to Jessie for just being herself.
-->