Who are Jharrel Jerome's Parents? Learn About His Family Life Here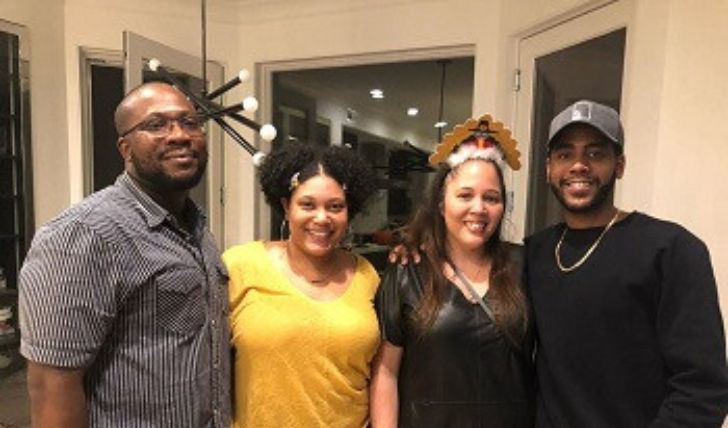 Jharrel Jerome's Parents: Everything There is to Know About His Family and Early Life!
Jharrel Jerome won an Emmy in the category for best lead actor in a limited series for When They See Us. Still a very much of an up-and-coming star, Jerome was listed on Bets' "Future 40 list," a list of the most inspiring and innovative vanguards. He has starred in Moonlight, Monster, Concrete Cowboy, and more.
Also an aspiring rapper, Jerome was born on October 9, 1997, in New York City. Raised in the Bronx, Jharrel is of Dominican descent. The actor identifies as Afro-Latino. "I want to come off educated and clean and slick but at the same time give off a very strong Dominican, Latin, flavorful vibe," Jerome told GQ. Ahead is a look at the actor's family and early life.
Jharrel Jerome Has Supportive Parents!
Ardent fans are well aware Jerome is a mama's boy. On his Instagram, @jharreljerome, his tributes for his parents are frequent and lengthy. The New York-born actor has revealed his family was his support system from the beginning. But the 23-year-old is closest to his mother, Radoyka Jerome.
Jharrel is a mama's boy, and he is proud of it.
Photo Source: Youtube
Jerome hasn't revealed his father's and sister's names, but the trio appears to have a loving relationship. Jharrel once revealed that his mother would keep his spirits up during the formative days of his career. She would praise and uplift him despite his flaws.
Check Out: Katie Ledecky's Parents: Learn About Them Here
Head to Jharrel's mother's Instagram @mamabear_jerome to witness the actor's family dynamics. Her bio states, "Loving mother of the most amazing actor. Get to know Jharrel Jerome from the eyes of his mom." Both the mother-son duo miss no chance to upload appreciation posts for each other.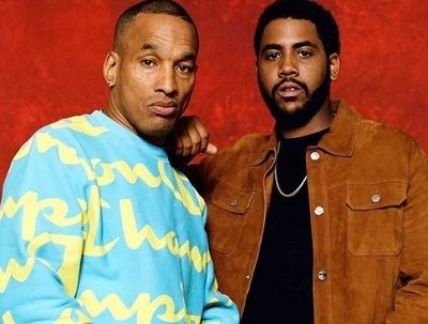 Jerome grew up in a close-knitted family.
Photo Source: Dreshare
The rising star grew up in a close-bonded family. He once revealed he grew up among his cousins, aunts, uncles, and grandparents. The actor says he loves them dearly. His grandfather passed away of cancer in 2015. The actor writes, "cancer didn't beat you because your soul still lives in me forever."
Jharrell Jerome's Career Highlights!
Jerome made history as he became the first Afro-Latino actor to win an Emmy. He had a starring role in the 2016 Oscar-winning film Moonlight. It was cited as one of the best films of the 21st century. The film was Jerome's feature debut. He took home MTV Movie and TV awards for the best kiss with co-star Ashton Sanders.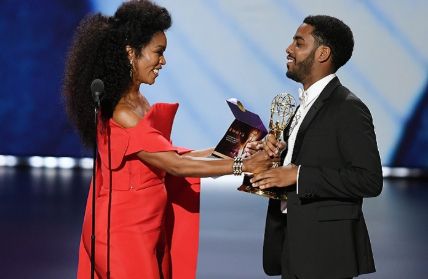 Jerome made history as he became the first Afro-Latin actor to win an Emmy.
Photo Source: Answers Africa
When Jerome was tapped to star on HBO's Between the World and Me, the actor's role in shaping afro-Latin's fate in the industry was foreseeable. The 1 hour 25 minute long special paints the picture of African Americans' heartbreaking experience in the country. It was nominated for an Emmy.
Recommended: Who are Awkwafina's Parents? Learn About Her Family Life Here
Despite being an accomplished actor, Jerome confessed his first love in hip-hop. And the actor is returning to his first love. He wrote he has decided to hone his music career. "My first single For Real is just a glimpse of who i am as an artist," Jerome wrote on Instagram.
For more information and news on your favorite stars, stay connected to Glamour Fame.
-->