Jimmy Fallon Net Worth - Find Out How Rich the Late Night Show Host is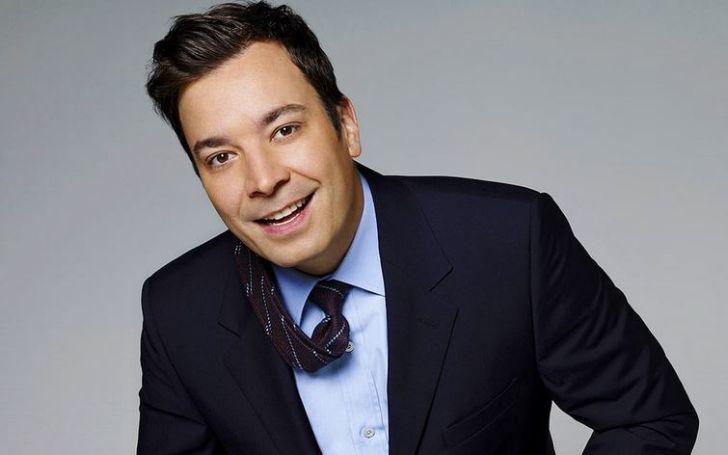 When you talk about SNL shows, one thing that comes in our minds is the hilarious yet lovable Jimmy Fallon. The guy is one of those gems from talk shows with such ease, and confidence like it all comes naturally to him.
Be it in the entertainment field, the American comedian definitely knows what he's doing from, acting to TV hosting, singing, writing, and producing. The guys really got some singing skills, and you'd see if you heard Jimmy Fallon recreate the song, 'More Than Words' with Jack Black. Besides his two-decade-old career, fans still stay wondering about our TV host's net worth, which is just what we are going to uncover today.
Some Insights on The Early Life of Jimmy Fallon
James Thomas Fallon was born in 1974, September 19, in the Bay Ridge neighborhood of Brooklyn, New York. He is the son of Gloria Nee Feeley and James W. Fallon as an Irish, German and Norwegian descent. His paternal and maternal grandparents are German and Norwegian immigrants.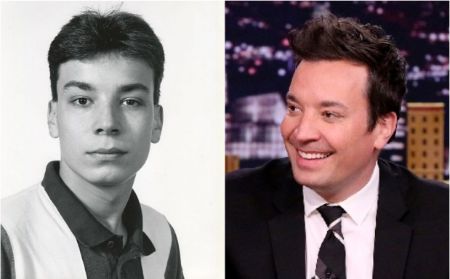 Have a look at the before and after pictures of Jimmy Fallon.
Photo Source: Parade
The comedian grew a spark of interest in ever since he was a child and rigorously watched 'Saturday Night Live' and developed a passion for it. He even impressed his parents by performing impersonations of 'James Cagney' and 'Dana Carvey.'
You May Also Like: Alexis G Zall Mesmerized Her Fans with Unique Voice - Find Out Some Intriguing Facts About the Actress
Jimmy attended the Saugerties High School and then in 1992, The College of Saint Rose in Albany, New York, with a computer science major but dropped out for communication in his senior year. However, again he did not graduate in order to pursue a comedy career.
Jimmy Fallon's Uphill Career
After dropping out of his Communication degree, James moved to Los Angeles to pursue a full-time comedy career. At the age of 21, he secured a manager for his bookings and started out by doing stand-ups at the improv earning $7.50 per set. The comedian at heart tried out some acting gigs and appearances, but his mind was set at performing in SNL.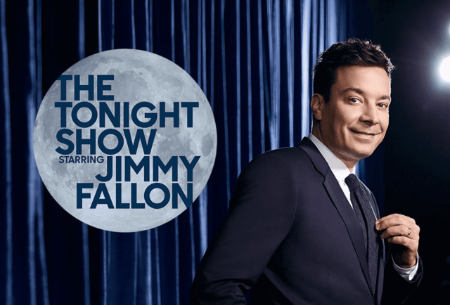 Did you know that Fallon was going to suicide if he didn't get and SNL by 25, thankfully he got a show at 24?
Photo Source: Mens Gear
Fallon did get the chance when he impressed Lorne Michaels who seldom laughed during auditions, that event led him to debut in the Saturday Night Live. He became the program's most featured mimic by doing some popular impressions and was promoted to repertory player in his second season.
Interesting: Madison Nelson Net Worth - Find Out How Rich the Blogger is
Continuing his work, The 44 year old worked for a period of 6 years in that very show before he went to host Late Show with David Letterman in 2003. It wasn't late until the host started his own work in Late Night with Jimmy Fallon from March 2009 until 2013 and then finally came his The Tonight Show, which has been going on from 2015 to date.
Net Worth of Jimmy Fallon
Till date from all the exceptional works that Fallon's been a part of, either it was from doing movies, writing books, or following his main passion 'TV HOSTING.' Jimmy was always hustling and building ever since he left his college. Indefinitely his decades of hard work shined through, which is why he holds the net worth of $60 million.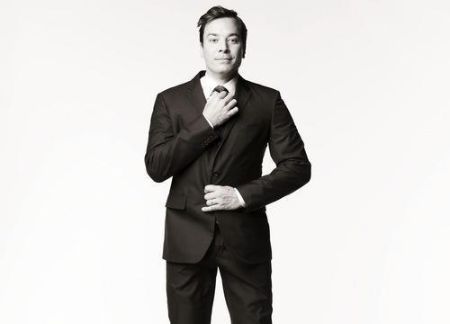 Did you know Jimmy Fallon wanted to grow up to become a priest when he was a child?
Photo Source: Useless Daily
You heard it right, this is the net worth of a person with an annual salary of $16 million per year. Fallon and his wife, Nancy Juvonen, own a house in the Hamptons, which is 3,500 square foot farmhouse style home. They bought the place in 2011 for roughly $5.7 million. They also have a top-floor studio apartment in the fifth unit at 34 Grammercy Place, which they bought for $725,000.
Also See: Kacey Musgraves Net Worth - FInd Out How RIch the American Country Singer is
Hope you enjoyed the article, stay indoors, stay safe. For more of these reads be sure to follow, Glamour Fame.
-->