Joaquin Phoenix Weight Loss Diet For Joker - The Complete Details
Published Thu Dec 19 2019 By Alizeh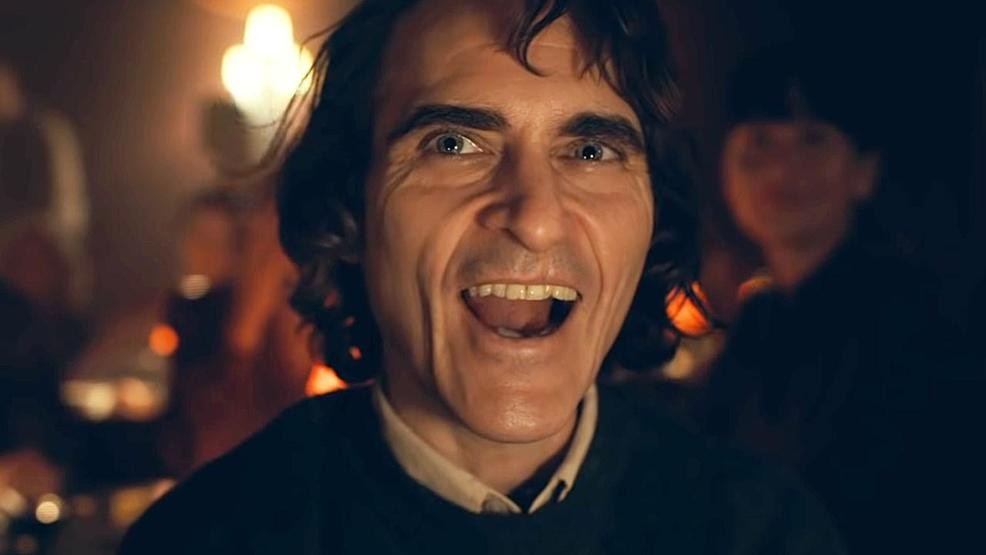 Warner Bros. released 'Joker' on October 4th, 2019, which was the most awaited movie since it was announced. Joker was claimed to be the movie of the year with its exceptional storyline and casting, Joaquin Phoenix stole the show with his fantastic acting.
The iconic character of Joker was portrayed by Joaquin in a very realistic manner. Joker, known to be the number one villain in every movie, showed the different side of him, leaving fans spellbound.
The character of Joker holds a strong reputation in the comic world, and with movies like The Dark Knight, Suicide Squad audience only want to see more of their favorite crown prince of crime.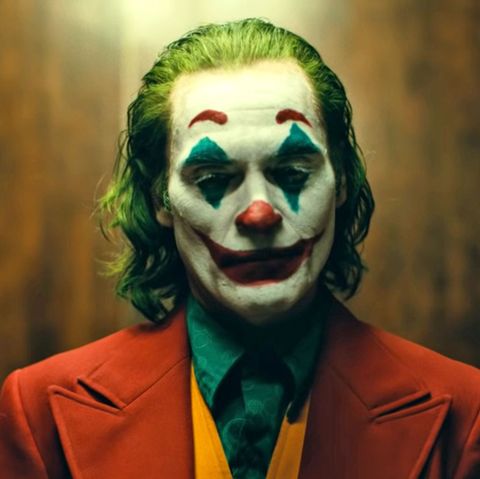 Joaquin Phoenix as The Joker
Source: Esquire
Hollywood is known to make movies that look very realistic captivating their audience, for that celebrities are known to have a strict diet while preparing for a specific role.
The most prominent aspect of the role that the audience could see was Joaquin's changed outlook, let's dive into his process of becoming the Joker.
Joaquin Phoenix Weight Loss Diet For the Joker
Joaquin lost a drastic 52 pounds for the character of Joker. Losing weight part is not a new thing for the actor as he's gone through extreme weight loss process in the previous movies. But his work for "Joker" has taken the job to a new extreme.
Losing 52 pounds did a lot more than give him a hard gaunt look — it also derailed his mental health.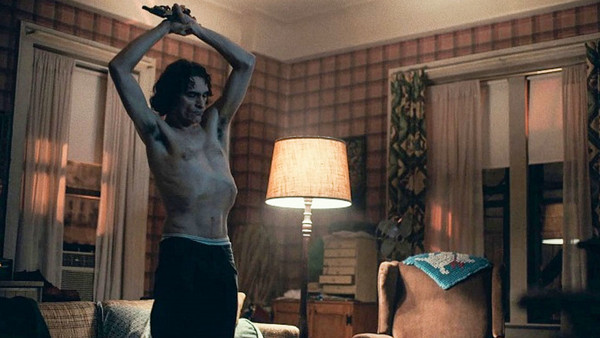 Joaquin Phoenix Weight loss
Source: Insider.com
"As it turns out, extreme weight loss impacts your psychology, and you start to go mad when you lose that much weight in that amount of time," he said, according to People.
Phoenix said in interviews the severe weight loss might have given him "a disorder," making him obsessive about food and weight, causing him to withdraw from social events and interactions, and leaving him nearly too fatigued to climb stairs.
Watch: Joaquin Phoenix talk about his weight loss in Joker
The 44-year-old had to look for medical advice to lose all those pounds naturally and safely, with his nutrition being supervised by a professional. The actor also had to follow a very grueling method, due to his age, now that he is 44 years old.
Phoenix's diet was heavy in apples, lettuce, and steamed green beans. This was a high reduction of his daily calorie intake, meaning he had to fight any temptation or craving that came his way. The actor could only consume 500 calories a day, which is 2000 less than what an average person is required to have.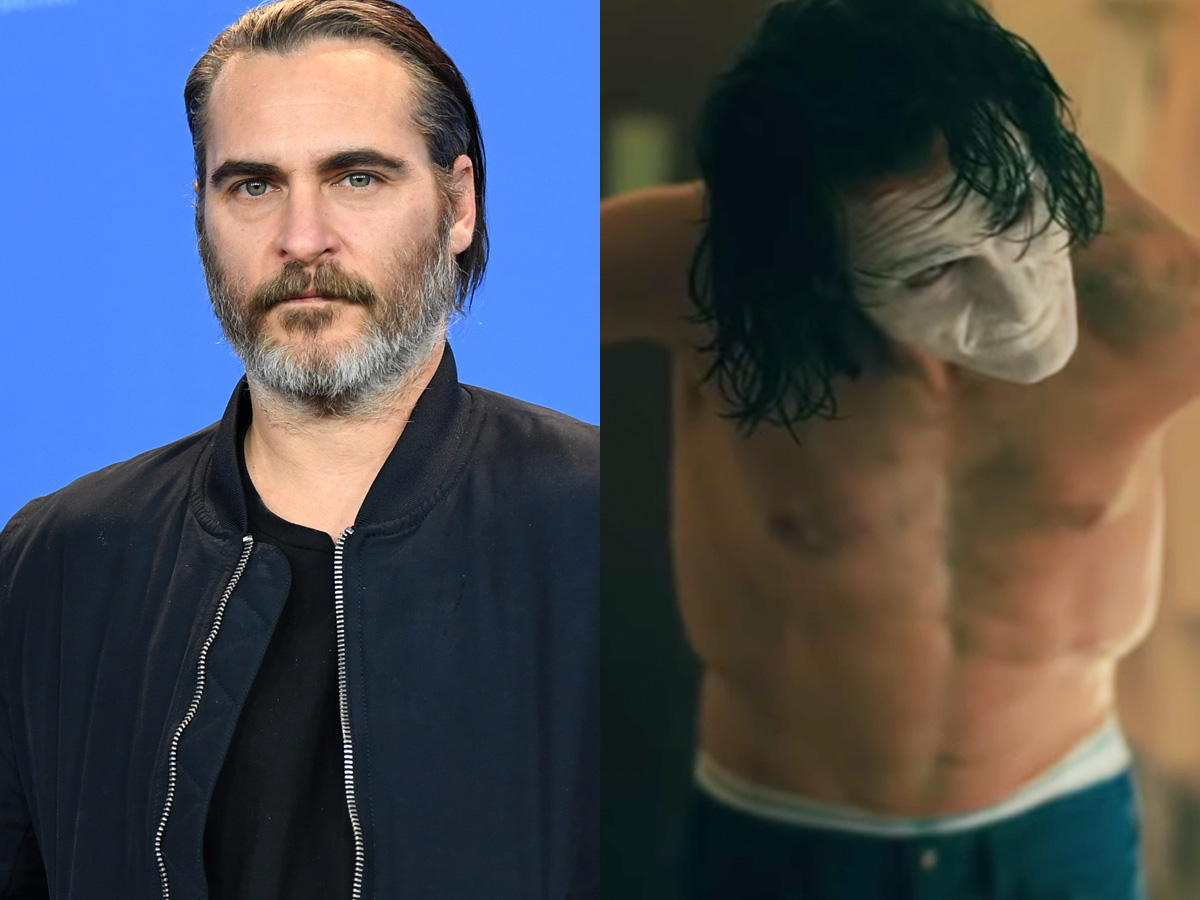 Joaquin Phoenix extreme weight loss
Source: Businessinsider.com
But the actor confessed that this regime was pretty complicated because the film's director, Todd Phillips, had his office full of pretzels, so Phoenix had to fight the urge to eat one of those snacks and break the rules.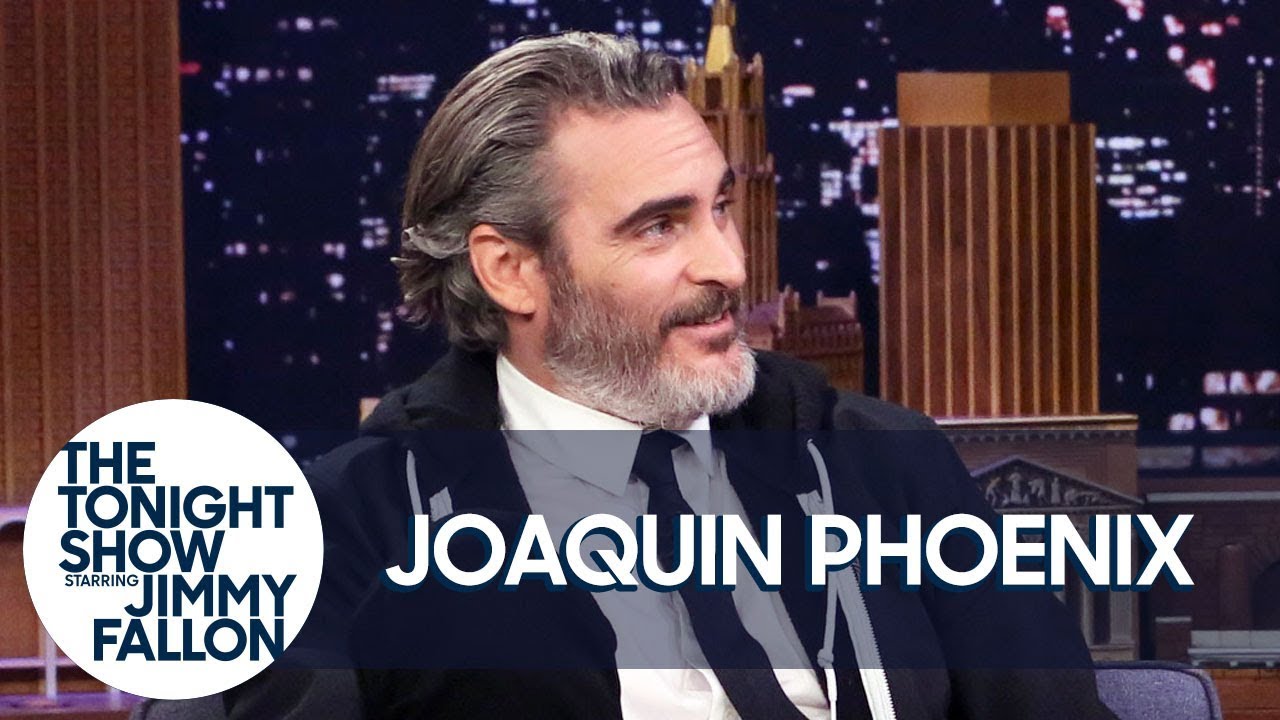 Joaquin Phoenix on JImmy Fallon show.
Source: Youtube
The actor had to give his body a high amount of minerals, vitamins, proteins, carbs, and low-calorie fiber, but it's important to mention that Phoenix is vegan limits his choice of food. However, not eating did not affect the actor's performance on screen.
Also read: 'Joker' Starring Joaquin Phoenix Receives Eight-Minute Standing Ovation At World Premiere At Venice Film Festival
Joaquin made immense sacrifices while preparing for the role, which was all too worth it as the audience only had good things to say about the film afterward.
Joker's Character
Joker has been in existence since 1951, captivating the audience with its amazingly crazy and troubled personality. The character's got a strong reputation among the audience, and the comic book fans are too super critical about actors portraying it on screen.
Watch: the origin of Joker's character
In the past, great actors like Jack Nickelson, Heath ledger, Jared leto, Cameron Monaghan have played Joker, and Heath Ledger in the dark knight was liked most by the audience.
When Todd Philips announced Joker and revealed Joaquin Phoenix is playing the character, the fans were pretty optimistic about the movie as Phoenix is known to possess the highest caliber to act out massive roles.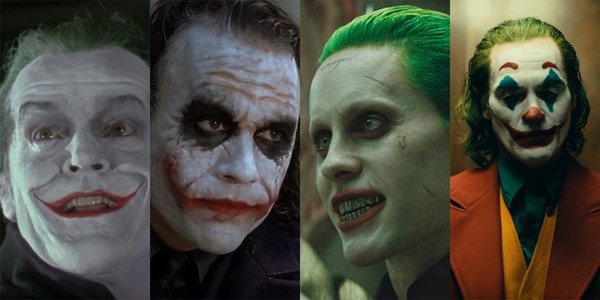 Joker portrayal over the years
Source: CinemaBlend
After seeing the movie audience could see how detailed and complex the character was. Of course, the 2019 Joker was utterly different from what was done with the role in the previous movies, which was the director's vision for the film, and it all worked out. The audience got to see their favorite villain from a different standpoint.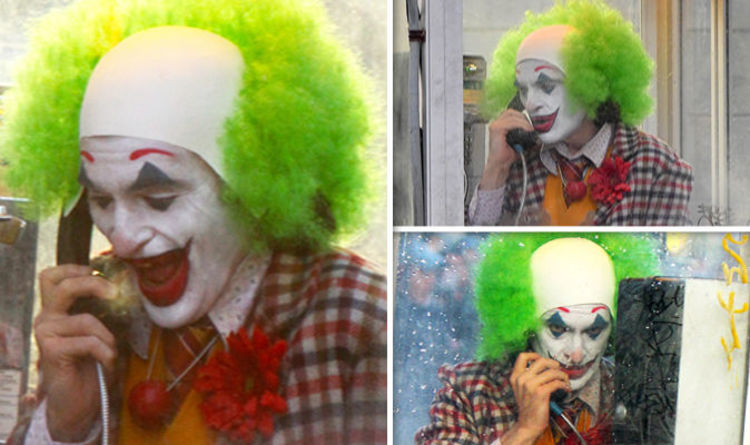 Joaquin Phoenix with clown makeup: Joker
Source: reddit
Joaquin is known to be very passionate about what he does, exhibiting every role with incredible realism Joker was no exception.
The audience could visibly see how much the actor had prepared for the part, his sickly body, the compulsive laugh all showed his dedication towards the role.
Joker Traits
Joker is a strong character; we all know how much the role of Joker affected late Heath Ledger while preparing for 'The Dark Knight.' The madness and darkness of Joker can be too overwhelming to watch even for the audience; one can only imagine how tough it gets to be The Joker.
Joaquin Phoenix
Source: Latimes.com
From the Joker's pathological laugh, his mannerisms to his weak outlook, everything was just perfect. Such an iconic role needs a lot of preparation, and the actor did put in all the effort required from changing his diet regimen to researching about the mentally ill patient.
Watch: Joker comparison
Phoenix, with his captivating acting skills, bagged the role as Joker and did not leave the fans disappointed. He was declared as the best Joker there is because the character was so complicated, and Phoenix depicted it perfectly.
Joaquin Phoenix Did Not Want to Play the Joker
Joker is a much-enriched character which come with massive responsibilities due to the reputation of the clown prince and audiences who pay way too much attention to the details.
Playing Joker can be a blessing and curse, Heath Ledger's Joker was much appreciated by the audience which got him an Academy Award. On the other hand, Jared Leto got heavily criticized on his portrayal of the Joker.
Watch: Top 10 joker moments.
It's a juicy role that many performers would love to get their hands on, but it can also overshadow one in uncomfortable ways. That's partly why Joaquin Phoenix, who plays the title role in Joker, was hesitant to take on the part.
Phoenix is always about playing complex roles in challenging movies. Probably the most conventional role he's ever portrayed was to play Johnny Cash in Walk the Line. So, a comic book movie wouldn't be an obvious choice for him.
Find out: Joaquin Phoenix was not a Fan of the 'Joker' Cinematographer as Evidenced by Behind-the-Scene Footage From Kimmel
Nevertheless, Joker director Todd Phillips conceived the film with Phoenix in mind. The Hollywood Reporter quoted him as saying: "Phoenix was not keen on jumping into costume in any comic-book movie. It's not necessarily in his five-year plan — although I don't think he has one."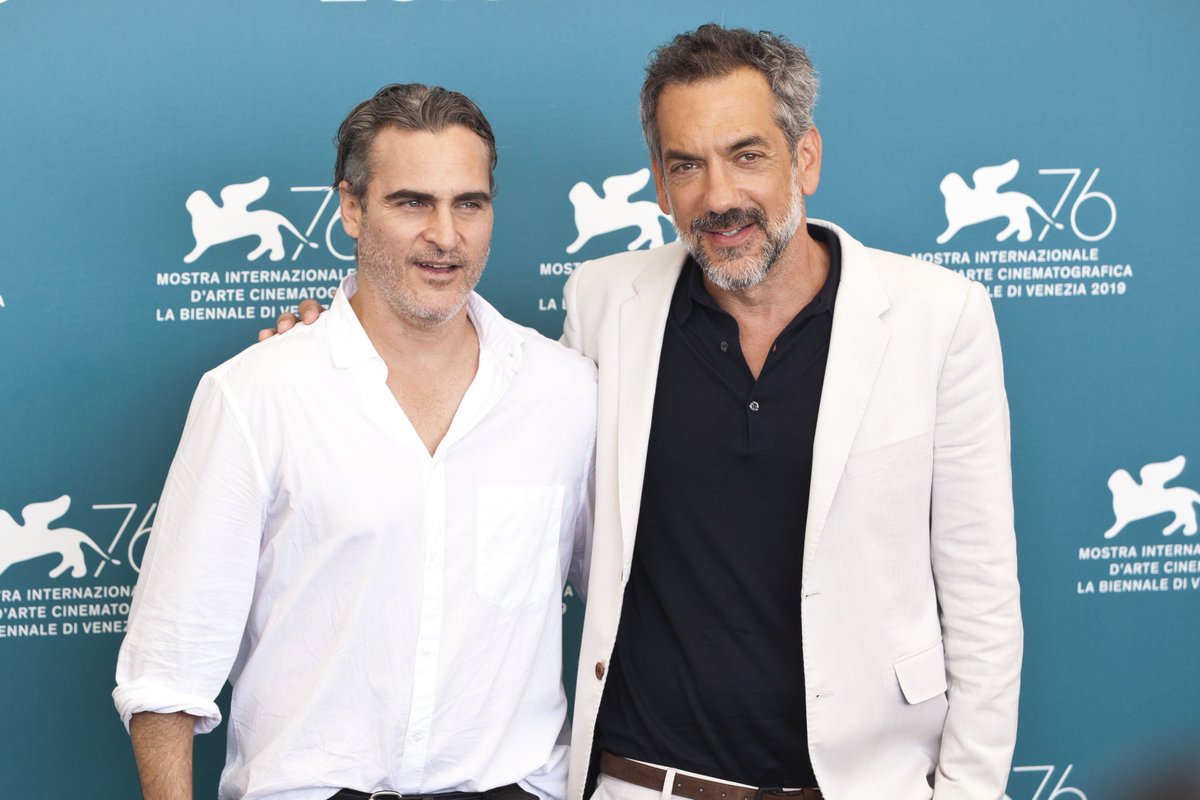 Joaquin with director Todd Phillips
Source: Twitter
However, the 45-year-old changed his view when he got used to playing Joker, suggesting that he discussed the possibility of a sequel with Todd in the "second or third week of shooting."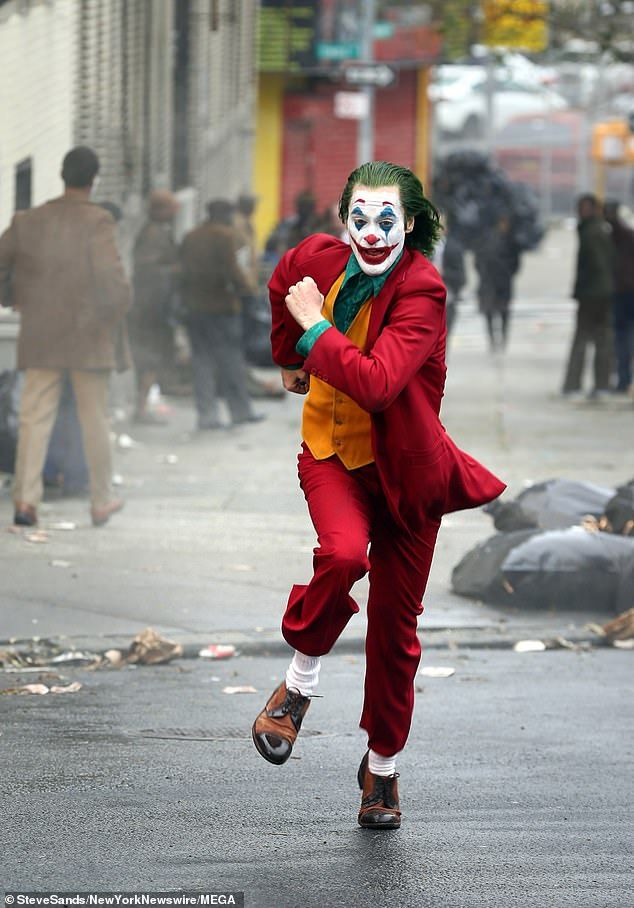 Scene from movie Joker
Source: Dailymail
Joaquin said: "In the second week or third week of shooting, I was like 'Todd, can you start working on a sequel? There's way too much to explore.' It was kind of in jest – but not really.
"I basically said, 'You could take this character and put him in any movie.'"
It has since been reported that Todd has said to have been in discussion with Warner Bros. about a sequel.
Joaquin Phoenix is undoubtedly the most outstanding actors of our time. He's given the audience exceptional movies like The master, Gladiator, The immigrant, Two lovers, and of course, Joker.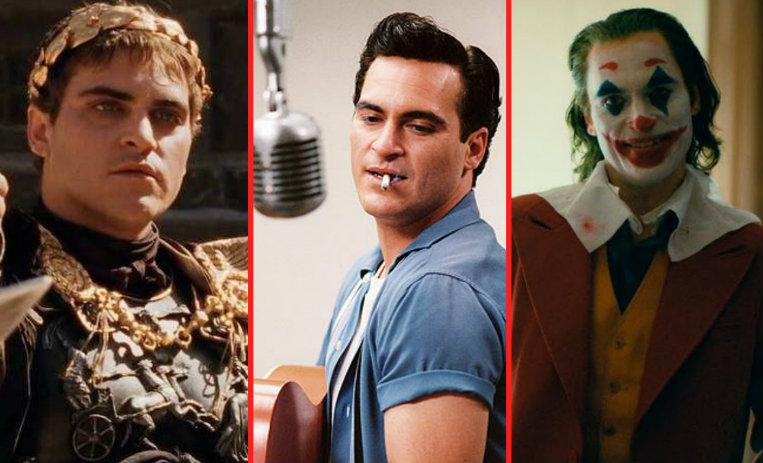 Joaquin's different characters.
Source: newsfounded.com
The actor's name is being dodged around for awards, and fans are sure about Joaquin taking home most of the awards for Joker.
Slimming down for the role, taking up mentally ill mannerisms, doing his stunts, the actor gave us the best version of Joker.
Find out: Todd Phillip and Joaquin Phoenix Talked About a Sequel to the Upcoming 'Joker'
Warner Bro's Joker is very different from that of what's already been done till now because of which fans were shaken by the 2019 movie.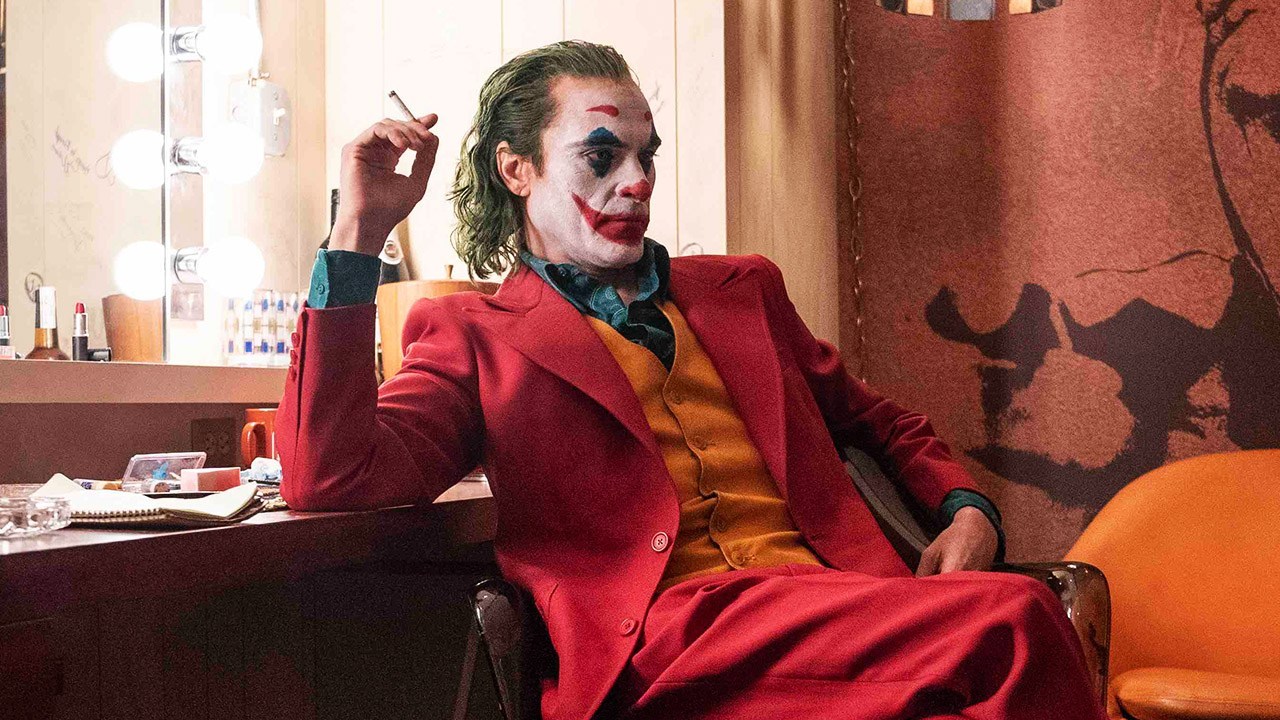 Joaquin Phoenix on the set of Joker
Source: Hollywoodlife
We've all grown to love Joaquin even more after portraying our favorite iconic character of Joker, the amount of sacrifice the actor made was evident in the movie, and all of the fans are rooting for the actor to sweep away all the awards.
Tune into Glamourfame.com for more stories on your favorite celebrities.
-->