Joaquin Phoenix's Elder Sister: An In-Depth Profile of Jodean Bottom!
In the realm of Hollywood movies, the names River and Joaquin Phoenix undoubtedly hold a significant place. Their presence in the entertainment industry has been marked by a myriad of notable roles and appearances. However, amid these well-known siblings, an intriguing figure remains somewhat enigmatic – Jodean Bottom.
Jodean emerged into the spotlight thanks to her late brother River, who discovered her existence as a half-sister and made it his mission to bring her into the fold. Despite her celebrity connections, Jodean has chosen to navigate her life with a quiet profile, evading the glare of the public eye.
Is Jodean Bottom Phoenix Married? Know About Jodean's Husband and Kid
Jodean Bottom has deliberately chosen to lead a life shrouded in privacy, even in the midst of her father and half-siblings' fame. As a result, many aspects of her personal life, including her marital status, remain veiled in ambiguity.
However, a significant chapter of her life came to light when Jodean became a mother, welcoming a daughter into the world. This momentous event occurred under the circumstances of her half-brother, the late River Phoenix, discovering her existence.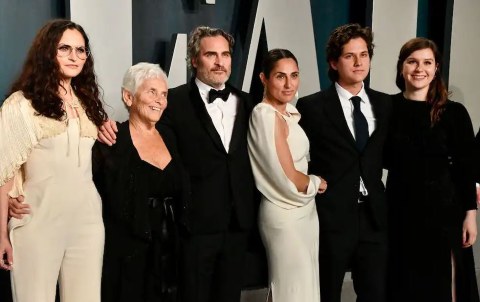 Notably, River Phoenix took on a supportive and caring role in both Jodean's and her daughter's lives. His genuine concern and assistance extended beyond the ordinary bounds of sibling relationships.
The acclaimed actor stood by Jodean and her child, providing not just emotional support but also taking active steps to ensure their well-being. This demonstration of familial love and responsibility highlighted River's compassionate and nurturing nature, solidifying his role as a dedicated and caring half-brother.
Brother, River Phoenix Tragically Died in 1993
River Phoenix was an American actor and musician, renowned for his status as a teen idol. He gained widespread recognition for his memorable role in the movie 'Stand by Me.' Beginning his acting journey at the tender age of 10, he showcased exceptional talent.
Born on August 23, 1970, in Madras, Oregon, United States, he grew up alongside four siblings in challenging circumstances of poverty. Hindered by financial constraints, he couldn't receive a formal education and resorted to singing in the streets with his siblings for survival.
His path took a turn when he ventured into commercial ads, paving the way for his acting career. Tragically, River Phoenix's life was cut short on October 31, 1993, at the age of 23, due to a drug overdose outside 'The Viper Room.'
His passing was a profound loss for his half-sister Jodean Bottom, who shared a deep bond with him. River was instrumental in reconnecting her with their biological father, making his absence even more heart-wrenching for Jodean.
Get To Know Jodean Bottom, Other Siblings
The Phoenix family boasts a talented lineage in the entertainment industry. Rain Phoenix, born on November 21, 1972, has graced films like 'Amazing Stories' and 'Low Down.' Joaquin Phoenix, born on October 28, 1974, achieved fame for 'Gladiator' and 'Joker.'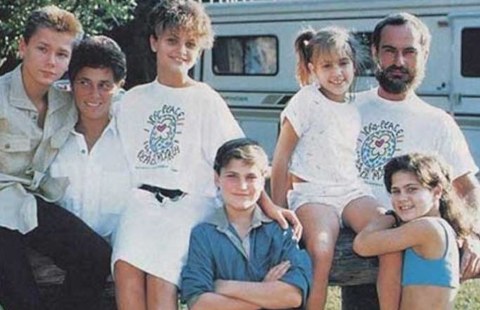 Liberty Phoenix, born on July 5, 1976, once an actor, now manages the River Phoenix Center for Peacebuilding. Summer Phoenix, born on December 10, 1978, is an actress, model, and designer.
Notably, Liberty has embraced a new role while maintaining a connection to her acting past. With diverse careers and accomplishments, the Phoenix family members have etched their names into the annals of showbiz history.
Brother, Joaquin Phoenix is Academy Award Winner
Joaquin Phoenix, a renowned American actor, and producer, has left an indelible mark on the world of cinema. Born on October 28, 1974, he embarked on his acting journey at a young age, captivating audiences with his exceptional performances.
Notably acclaimed for his roles in iconic films like 'Gladiator' and 'Joker,' Phoenix's dedication to his craft has earned him numerous accolades, including an Academy Award. Beyond his on-screen success, his thought-provoking roles and commitment to social and environmental causes have solidified his status as a multifaceted and impactful figure in both Hollywood and the global community.
Jodean Bottom's Net Worth and Salary
Jodean Bottom's siblings have achieved remarkable success in their respective careers. Joaquin Phoenix boasts an impressive net worth of approximately $50 million, while her late brother River Phoenix's net worth stands at $5 million.
Although details about Jodean's income and net worth are scarce, it is reasonable to assume that she enjoys a comfortable and luxurious lifestyle. As of 2023, her estimated net worth is around $700,000, a testament to her family's legacy of accomplishment.
Brother, Joaquin Phoenix Impressive Box Office Collections
Joaquin Phoenix garnered immense praise for his exceptional performances in various films. Notably, his portrayal of the Joker in the eponymous film stood out. With a budget ranging from $55 to $70 million, "Joker" achieved remarkable success at the box office, amassing an astounding $1.072 billion.
In "The Master," Phoenix inhabited the role of Freddie Quell. The film had a budget of $32 million but garnered a box office collection of $28.3 million. Another notable role was his portrayal of Theodore Twombly in the romantic drama "Her." With a budget of $23 million, the film garnered a box office collection of $48.3 million.
Who is Jodean Bottom's Mother and Father?
Jodean Bottom is the daughter of John Lee and his then-girlfriend, Trinity. Sadly, during the time of her birth, John had left Canada due to concerns about being drafted into the Vietnam War, which prevented him from being present.
Consequently, Bottom was unable to meet her father during her early years. Subsequently, John married Arlyn Phoenix, Jodean's stepmother, a prominent American social activist on social media and elsewhere.
Age
Jodean Bottom, the half-sibling of Joaquin and River Phoenix, was born on February 29, 1964, in Andora, Portugal. As of 2023, she has reached the age of 59.
Jodean Bottom Instagram
With a significant online presence, celebrity sibling Jodean Bottom engages in the realm of social media. Actively participating on Instagram, her account boasts 703 followers, while she follows 406 individuals.
Over the course of time, she has shared nearly 2,000 posts on the platform. In contrast, her half-brother, Joaquin Phoenix, commands a substantial audience, amassing 224K followers on his own Instagram account.
Stick To Glamour Fame
-->