Jodie Sweetin Net Worth: What Is the Full House Star's Wealth Today?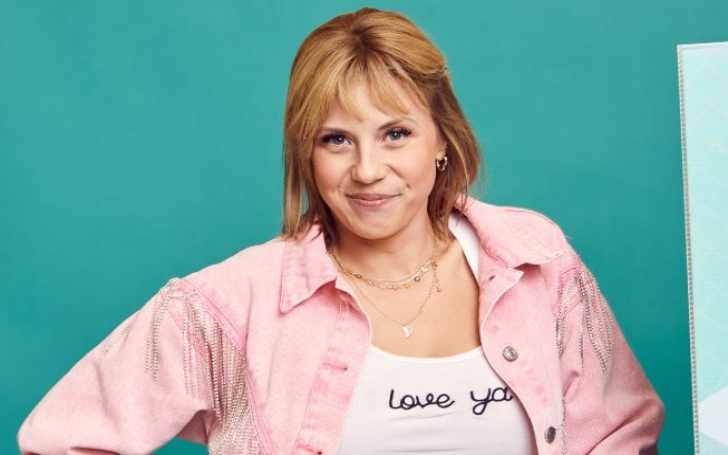 Jodie Sweetin, born on January 19, 1982, is an American actress and television personality best known for her role as Stephanie Tanner on the popular sitcom "Full House." Born in Los Angeles, Sweetin began her acting career at a young age and gained widespread recognition for her performance on the iconic family show that ran from 1987 to 1995.
After a hiatus from acting, Sweetin made a notable comeback as Stephanie Tanner in the Netflix sequel series, "Fuller House," which premiered in 2016. Beyond her acting career, Sweetin has become an advocate for addiction recovery, sharing her personal journey with sobriety.
Jodie Sweetin's Net Worth in 2023
Jodie Sweetin, an American actress with a net worth of $2 million, gained fame portraying Stephanie Tanner in "Full House" and its spin-off, "Fuller House." Beyond these iconic roles, Sweetin has diversified her career with appearances in various television projects, independent films, and commercials.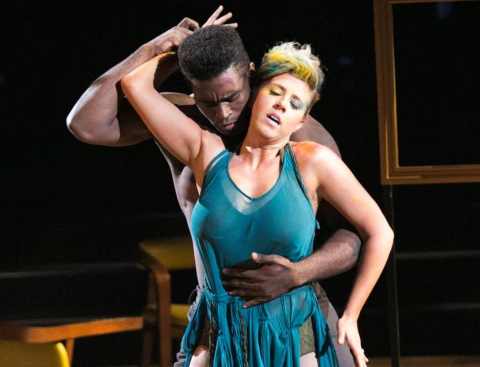 Notably, she ventured into the podcasting realm, creating her own show. Despite facing personal challenges, including struggles with addiction, Sweetin has managed a successful comeback.
Her estimated annual income exceeds $120,000, reflecting her continued presence in the entertainment industry. Beyond the screen, Sweetin's journey also involves advocacy for addiction recovery, adding depth to her multifaceted career.
Jodie Sweetin Movies and TV Shows
Jodie Sweetin, famed for her role as Stephanie Tanner in "Full House," began her career with commercials and later joined the cast of Valerie in 1987. She portrayed Stephanie until Full House concluded in 1995.
After high school, she attended Chapman University. Sweetin hosted Pants-Off Dance-Off and starred in the award-winning pilot Small Bits of Happiness. She delved into independent films in 2009, notably Port City and Redefining Love.
In 2015, she reprised Stephanie Tanner in Fuller House. Sweetin explored unscripted comedy in Hollywood Darlings (2017) and launched the parenting podcast "Never Thought I'd Say This" in 2019. Her recent ventures include competing on Beyond the Edge, Worst Cooks in America, and Name That Tune in 2022.
Jodie Sweetin in Dancing With the Stars
Jodie Sweetin joined the cast of Dancing with the Stars for its 22nd season on March 2, 2016, paired with professional dancer Keo Motsepe.
Despite their efforts, the duo exited the competition in the eighth week, securing a respectable sixth-place finish.
Jodie Sweetin Awards and Nominations
Jodie Sweetin's early success in the television series "Full House" earned her multiple accolades, including the Young Artist Award for Outstanding Young Comedienne in a Television Series in 1990.
Her portrayal of Stephanie Tanner in the iconic show also garnered nominations in 1988, 1989, 1991, and 1993. Furthermore, the enduring popularity of "Full House" led to a TV Land Award nomination in 2004 for Quintessential Non-Traditional Family.
Sweetin's recognition not only reflects her comedic prowess but also underscores the lasting impact of her role in a series that defied traditional family norms.
Divorce and Children
At the age of 20 in 2002, Jodie Sweetin married Los Angeles Police officer Shaun Holguin, with Candace Cameron as her matron of honor. However, the marriage ended in divorce in 2006. Sweetin then wed film transportation coordinator Cody Herpin in 2007, and they had a daughter named Zoie in 2008.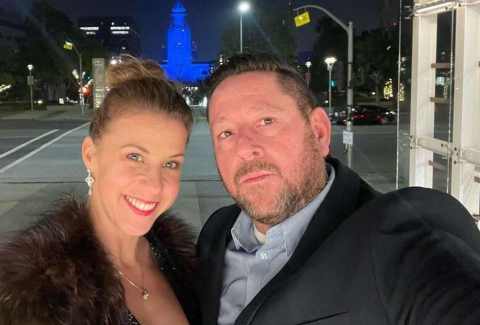 Unfortunately, the couple separated in 2008 and finalized their divorce in 2010. Subsequently, Sweetin confirmed her pregnancy with boyfriend Morty Coyle in April 2010, and they welcomed their daughter Beatrix later that year. Sweetin's personal life has been marked by a series of relationships, marriages, and family expansions.
She is Now Engaged to Mescal Wasilewski
Jodie Sweetin's personal life has been marked by a series of relationships. After marrying Morty Coyle in 2012, they faced legal separation in 2013, finalizing their divorce in September 2016.
Subsequently, Sweetin became engaged to Justin Hodak in January 2016, but their relationship ended in March 2017 due to a restraining order violation, leading to legal consequences for Hodak.
In January 2022, Sweetin announced her engagement to Mescal Wasilewski, and the couple tied the knot on July 30, 2022. Sweetin's journey reflects her resilience amid relationship challenges, including marriages, separations, and new beginnings.
How Tall is Jodie Sweetin
Jodie Sweetin stands at a height of 5 feet 6 inches, with a body weight of 57 kg. She possesses blonde hair and striking blue eyes, complemented by body measurements of 37-26-35 inches.
Her dress size is 10 (US), and she wears a 32E bra. Jodie's shoe size is 7.5 (US), contributing to her overall physical attributes and style.
Social Media Appearances
Jodie Sweetin maintains an active presence on social media platforms. With a substantial following, she boasts 2.2 million followers on Instagram, 324.8k followers on Twitter, and over 413k followers on Facebook.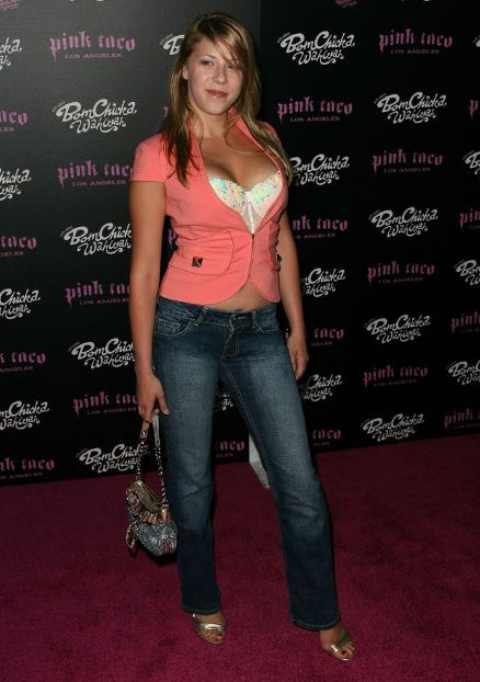 These numbers reflect her engagement with a diverse audience across various platforms, providing fans with insights into her personal and professional life through the lens of social media.
Stick To Glamour Fame For More Related Contents
-->