Grab some intriguing facts about Joe Biden's first wife, Neilia Hunter.
It's only a matter of time before Joe Biden gets announced as the 46th President of the United States of America. There are many people he would be grateful for helping him to be the man he is today, beating Donald Trump in the highly competitive 2020 elections. One name he wouldn't forget is his wife. Well, one might be his current wife, Jill Biden; we are actually referring to her first wife, Neilia Hunter Biden, aka Neilia Biden, who might not be in this world anymore since she died in 1972.
Biden's late wife would be smiling from heaven watching the father of her two sons getting the seat as the president of the U.S. Stay right here with us as we bring you some exciting details about her life.
5. Neilia Hunter And Joe Biden Married in the 1960s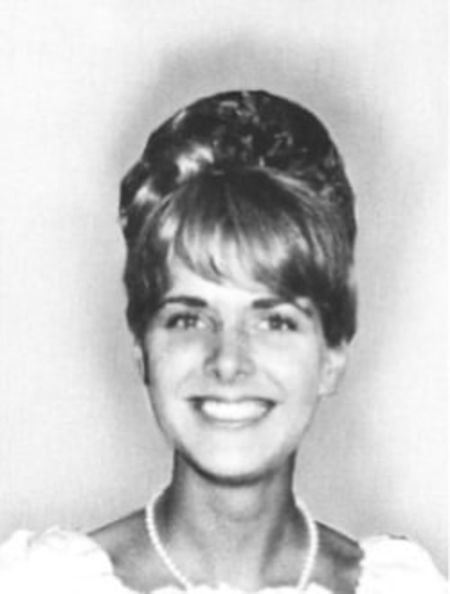 Neilia Hunter and Joe Biden tied the knot in 1966.
Photo Source: Wikipedia
The only reason why late Neilia Hunter keeps on getting fame even in 2020 is because of her ties with the soon-to-be new president of the United States, Joe Biden. The two first met each other in Nassau, Bahamas, when her democratic beau was on a spring break. The love birds shared a special vibe at an instant, and they dated eventually.
You May Like: Top 10 Facts About Game of Thrones Star Missandei Actress Nathalie Emmanuel.
Following their initial meetings, Neilia's boyfriend Joe Biden went to Syracuse to attend the Law School. However, the pair managed to make a distant relationship work to take it the extra mile by getting married. The two tied the knot in an intimate wedding ceremony on August 27, 1966. As the wedding vows were exchanged, the couple relocated to Wilmington, Delaware. By then, Biden served as the New Castle County Council.
4. Neilia Hunter And Joe Biden Shared Three Children
The first wife of Joe Biden, Nelia Hunter, might not be a longtime spouse for the probable 46th president of the United States, but she did make a lot of good memories with her. And, making things does include making babies as well, as the married couple shared three adorable children for the six years they were together.
Neilia Hunter's husband Joe Biden is currently in a lead in the US Presidential elections against Donald Trump.
Photo Source: Womanly Health
Neilia and Biden welcomed three children, out of which Beau Biden and Robert Hunter Biden are actually some established personalities. While Robert is a founding partner at the Rosemont Seneca Partners, his elder brother is a politician and a lawyer in the Army Judge Advocate General's Corps from Wilmington, Delaware.
3. Neilia Hunter: Still A Big Part of Joe Biden
Joe Biden is one of the trending figures all over the world recently and for the years to come as he is about to become the next president of the United States of America. The 77-year-old might be happily married to Jill Jacobs since they tied the knot in 1977, but Neilia still has a big place in her heart, especially with the fact that she died in the most horrific ways possible.
Joe Biden and Neilia Hunter shared three children.
Photo Source: NZ Herald
Biden often remembers his first spouse in public, for example, at a commencement speech at Yale University in 2015. He mentioned how he heard his wife and daughter die in an accident just six weeks after the election. Surprisingly, there is also a suburban park in New Castle County outside Wilmington named after her for her memory.
2. Neilia Hunter Spent Her Childhood In New York
Bringing you close to the lowkey life of Neilia Hunter, the first wife of Joe Biden was born on July 28, 1942, in Skaneateles, New York. She was the daughter of Robert Hunter and Louise, who died in 1993 and 1991, respectively. For her academic pursuits, the politician's wife did go to Penn Hall.
Neilia Hunter worked as a teacher in the Syracuse City School.
Photo Source: The News Journal
Hunter was always fond of swimming, hockey, and even the part of the school's French club and the student council. Later, she went to Syracuse University for her graduation and interestingly served as the teacher in the Syracuse City School District teacher or her career.
1. Neilia Hunter And Her Daughter Died At the Age of 30
One of the lowest points in the life of Joe Biden has to be losing the first love of his life, Neilia Hunter, in a tragic accident. 30-years at that time, the diva lost her life on December 18, 1972. In fact, she was driving her kids, Naomi, Beau, and Hunter to get a Christmas tree, when a truck hit them along the Delaware Route 7. While her two sons were severely injured, she and her infant daughter lost their life at an instance.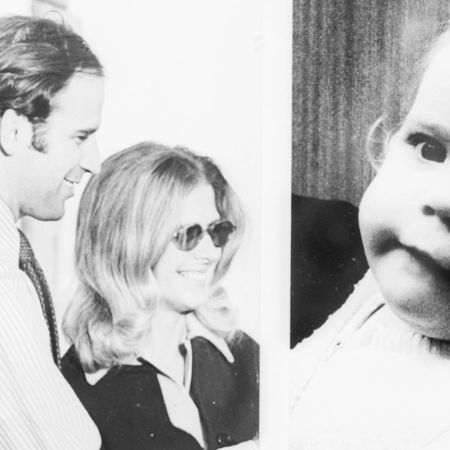 Neilia Hunter died in an accident at the young age of 30.
Photo Source: Biography
After the accident, the police did come up with the conclusion on how she drove in the tractor-trailer path, maybe due to the fact that her head was turned. They were immediately taken to Wilmington General Hospital, but Biden failed to see his first wife breathing after that. The next president was furious and even accused the truck driver, Curtis Dunn, how he was drunk driving at that time.
Also See: Top 5 Facts About Andrea Bocelli's Ex-Wife Enrica Cenzatti.
For more news and updates about your favorite stars, please stay connected with us at Glamour Fame.
-->