Top 5 Facts About Andrea Bocelli's Ex-wife Enrica Cenzatti
Published Wed Oct 30 2019 By Alice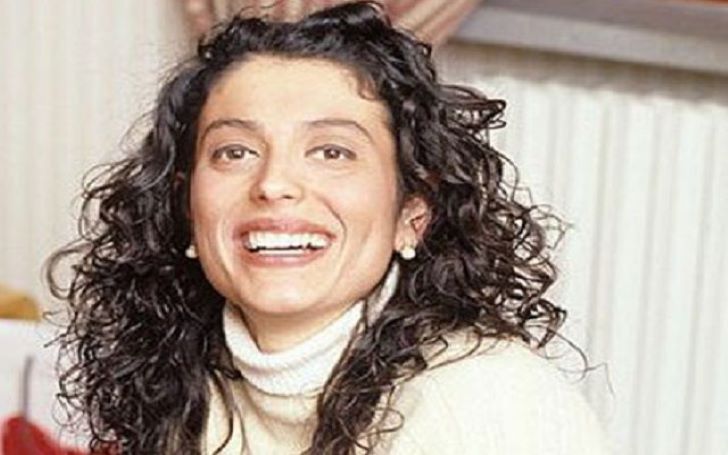 Being blind himself, Andrea Bocelli felt the world through his music. This amazing personality, who is a singer-songwriter, record producer, musician, and operatic tenor, is surrounded by most loving women in his life.
While Bocelli's present wife, Veronica Berti, is quite supportive of his career as she is even his manager. His first wife, Enrica Cenzatti, was the one who was with him during his struggling days.
So, today, let's know about Enrica, who loved and cared for Bocelli even when he was not popular. She was the one who supported him continuously and was with him even before his stardom.
5. Enrica Cenzatti Loved The Man Who Was 12 Years Older Than Her
Enrica Cenzatti first met her husband at the age of seventeen.
Source: Celebliveupdate
Enrica Cenzatti was just 17 years old and still a student while Andrea was already a 29 years old law graduate when they first met. However, age did not hinder their love story.
Even though Andrea graduated in law, he eventually quit his profession and law altogether after some time. He then started playing piano in the bar so that he could pay tenor Franco Corelli for lessons.
The love story of Enrica and Andrea also started in one of the bars. Though Bocelli was blind, Cenzatti never cares about his disability and always supported through thick and thin in his life.
4. Enrica Cenzatti First Fell In Love With Andrea Bocelli's Voice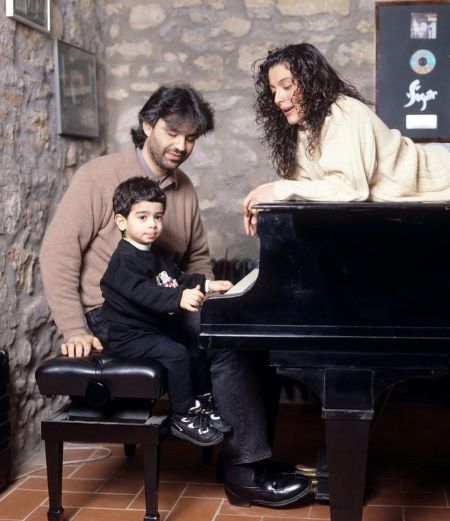 Enrica Cenzatti fell in love at first sight at Andrea's voice.
Source: Fotostock
While others fall for someone's face and fame, that's not the case with Enrica, who first fell in love with Andrea's voice and then eventually with him. Physical deformity does not come in the way of their love, as Bocelli was visually impaired.
After dating for five years, the love birds finally tied the knot on June 27, 1992. They welcomed their first child as a son, Amos on February 22, 1995, and second son, Matteo, on October 8, 1997.
3. Enrica Cenzatti Never Remarried Like Her Ex-Husband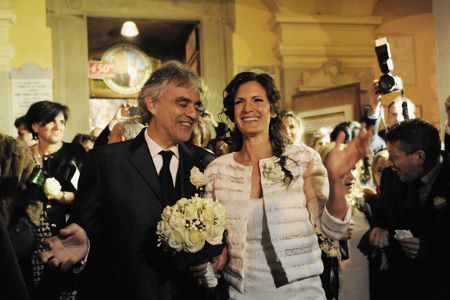 Enrica Cenzatti never moved in her life.
Source: Hello Magazine
At the beginning of their marital relationship, however, with each passing time, the problem started to arose. The problem in their marriage came to the point that they ended the ten years relationship.
As per the source, the conflict in their lifestyles became the major reason for their separation. Being a very secretive person, Cenzatti had a problem with Bocelli's fame, and all of the media attention on their family caused tension in their marriage.
Enrica and Bocelli finally got divorced in 2002, stating mutual understanding. Despite their problem, they still decided to raise their children together. After splitting with Cenzatti, Andrea moved on to his life and even got married to Veronica Berti, who is also his current manager.
Moreover, he even shares a seven-year-old daughter Virginia with Berti. However, Enrica never got married again and is not even spotted with any other man. Well, it seems like Andrea was the one and only love in her life.
2. Enrica Cenzatti Still Lives Near Her Ex-husband's Resident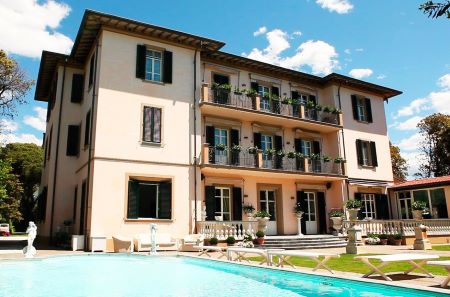 Enrica Cenzatti still lives near Andrea's house.
Source: Classicfm
Enrica Cenzatti first devoted her life to her former husband and then to her sons. Just for the sake of raising her sons, she even lived near her ex-husband's house in Forte Dei Marmi, a resort town in Tuscany, Italy.
While the boys stayed with their mother, they often visited Becolli at his villa. What's more, they even followed their father's path as Amos became a musician, and Matteo debuted as a tenor in 2016.
1. Enrica Cenzatti Shares A Good Bond With Her Ex-Husband's New Wife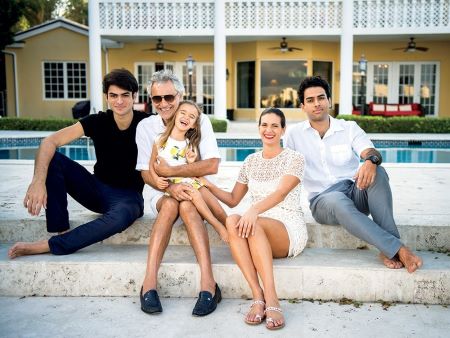 Enrica Cenzatti shared a good bond with Andrea's new wife.
Source: Ocean Drive Magazine
Despite separating their ways, Enrica Cenzatti and Andrea Bocelli always maintained a cordial relationship. Furthermore, Enrica even shares a good bond with Andrea's new wife, Veronica, and daughter.
What's more, Cenzatti never holds a grudge against her ex-husband and always supported his decision. Besides, she even attended Bocelli's wedding to his current wife.
Stay updated with GlamourFame for more Entertainment related content!!!
-->