Joe Gatto Announced Split From Wife Bessy, Details on Their Marriage and Separation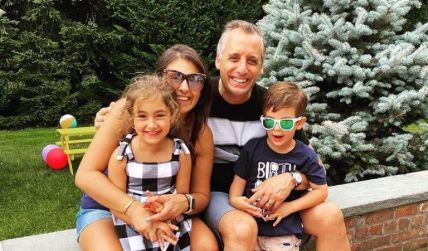 Who is Joe Gatto's wife, Bessy Gatto? The couple announced their amicable separation!
Joe Gatto is a comedian, actor, and producer, best known as a member of the comedy troupe The Tenderloins, consisting of James Murray, Briann Quinn, and Sal Vulcano. The group of four met at the Monsignor Farrell High School and started an improvisation group after graduating from college.
Gatto and the rest first found fame on various internet platforms before making their mark on the television with Impractical Jokers. When the truTV audience was first introduced to Gatto, the comedian was in a very committed relationship with his now-estranged wife, Bessy Gatto. Joe has announced his departure from the show, citing personal issues as the reason.
Joe and Bessy Gatto's marriage!
On new year's eve, the comedian announced he was leaving the Impractical Jokers. Gatto had starred in the show since its conception in 2011 and has amassed an impressive net worth from the show; detail here. The comedian reasoned he was walking away due to personal reasons. The said reason came out as his separation from his wife of eight years, Bessy.
Joe and Bessy got married in 2013 after three years of a live-in relationship.
Photo Source: Instagram
Ever since the announcement of Gatto's personal and professional setback, fans have been looking back at the time when everything was perfect in the beloved comedian's life. Impractical Jokers premiered on truTV on December 15, 2011, and presented the remarkable members of Tenderloins to the world.
Don't Miss: Hugh Hefner's Wives Through the Years: How Many Kids Did He Have?
Joe was dating Bessy at the time and was even highlighting his relationship with her every chance he'd get. The duo was in a long-distance relationship till 2010, when Bessy, a California native, moved to New York and started a live-in relationship with Gatto. The pair tied the knots three years later in 2013.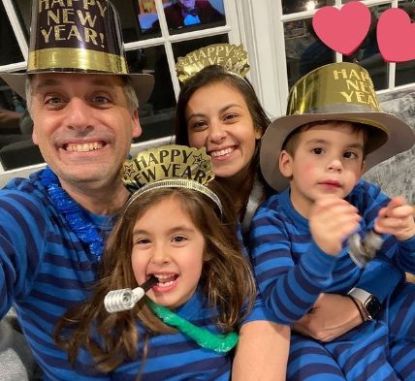 Both Joe and Bessy are passionate animal advocates.
Photo Source: Instagram
Joe and Bessy welcomed their firstborn, Milana, in 2015 and a second child, Remington, in 2017. The now-estranged couple probably shared many common interests to carry such a withstanding relationship, but fans knew them as a dogs-loving couple. Bessy is a passionate animal advocate, and together with Joe, she has rescued a pack of dogs through the years.
Joe Gatto and Bessy announced their amicable split!
The Impractical Jokers star revealed his split from Bessy in an Instagram post. Posting a black and white picture of himself on a stage overlooking thousands of live audience, Gatto captions, "Bessy and I have decided to amicably part ways, so now I need to focus on being the best father and co-parent to our two incredible kids."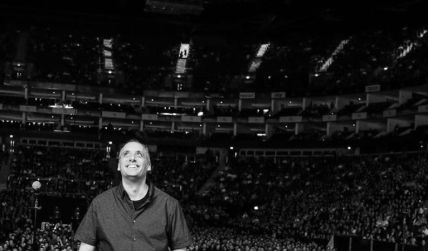 Quinn says he was shocked when he heard about Joe and Bessy's split.
Photo Source: Instagram
The actor also reveals his decision to step away from the Tenderloins and Impractical Jokers. Gatto says his friends, Murray, Sal, and Quinn, are the most important people after his family. Joe extends his gratitude to loyal fans and asserts his hope to make a comeback. "As I work through the challenges I am facing, I hope to and am excited to create new ways to entertain you," the comedian concludes.
Recommended: Who is Will Forte Wife? Details on his Married Life & Kids.
Bessy, 39, also addressed the separation in a post. The animal advocate posts a throwback picture of herself with Joe and writes, "With love and respect, we have decided to separate. Although we will no longer be a couple, we will always be a family to our beautiful kids, and we look forward to co-parenting together."
Bessy was recently spotted ditching her wedding ring.
Source: US Weekly
Bessy was recently spotted without her wedding ring, and although the pair didn't cite any reason behind their split, Gatto's colleague has expressed their shock upon hearing the news. "The only thing I'll say that's new information is I was f–king shocked when I found out too," Brian Quinn said.
For more information and news on your favorite stars, stay connected to glamour fame.
-->