Who is Joel Embiid Girlfriend in 2021? Here's What You Should Know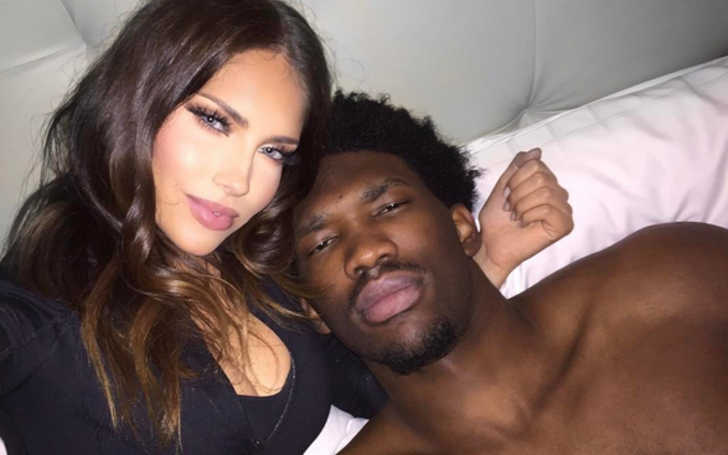 Grab all the details you need to know about the girlfriend and relationship status of the professional basketball player Joel Embiid.
Joel Embiid is one of the most influential basketball players in the NBA in recent years. Since his debut for the Philadelphia 76ers in the 2016-17 season, he's made to NBA All-Star thrice, All-NBA Second Team twice, and NBA All-Defensive Second Team two times, all in 2018 and 2019. Also, he got inducted into the NBA All-Rookie First Team in 2017.
While everyone is aware of Joel Embiid's career achievements so far, not many know about his personal life. Below, we take a look at the details of his girlfriend and relationship status so we can get some insight into his love life.
Who is Joel Embiid Girlfriend in 2021?
Philadelphia 76ers star Joel Embiid is currently in a relationship with the swimsuit model Anne de Paula, as of January 2021. She is a professional model from Brazil. They announced their relationship to the public in 2018, and since then, they've been a bit of an item to the fans.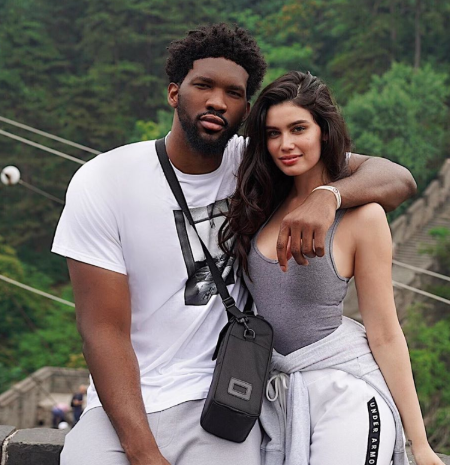 Joel Embiid is dating Anne de Paula in 2021.
Source: WTFoot
Anne De Paula is an established model who earned quite a bit of a name for herself in 2017. At the time, she was the winner of the Sports Illustrated model search for that year. That helped her earn a spot in the magazine's annual swimsuit issue.
Joel Embiid sometimes shares pictures of him with his girlfriend Anne on his Instagram page. On June 28, 2019, he posted some photos of them enjoying a vacation in China. The duo had traveled to the country in the offseason.
Joel Embiid's current girlfriend, Anne de Paula, used to date another well-known personality before him. According to FanBuzz, she was in a relationship with the Irish singer and songwriter Danny O'Donoghue. Danny is a member of the Irish rock band 'The Script.'
Also See: Who is Marty Walsh Girlfriend? Here's What You Should Know
The split of the relationship between Danny O'Donoghue and Anne de Paula came in 2018 after his sister called her behavior 'disrespectful' in an online exchange with Anne. Danny and Anne had dated for four years before they broke up.
Joel Embiid and Anne de Paula Recently Welcomed Their Newborn Son
Just recently, on September 25, 2020, Joel Embiid and Anne de Paula welcomed their first child into their life. They named their newborn son ArthurElijah de Paula Embiid. Soon after the birth of his son, Joel Embiid overcame with happiness and shared his joy with his fans on Twitter.
Joel Embiid and Anne de Paula welcomed their son Arthur Elijah de Paula Embiid in September 25, 2020.
Source: Billy Penn
'Arthur Elijah De Paula Embiid Baby,' Joel Embiid tweeted. 'We are so blessed and fortunate to welcome our little boy in this family. First of 11 or more? Trying to convince her, but I'm not winning so far. I'm just trying to build a soccer team, but for real, I'm so excited for the future.'
Check Out: Who is Kelly Oubre Jr Girlfriend? Here's What You Should Know About His Relationship in 2021
Apparently, Joel Embiid plans to welcome more children to his family. But Anne de Paula is not on board with the idea, so for now, they are not planning on having any more kids.
Stay tuned to Glamour Fame for more net worth related content of your favorite celebrities.
-->