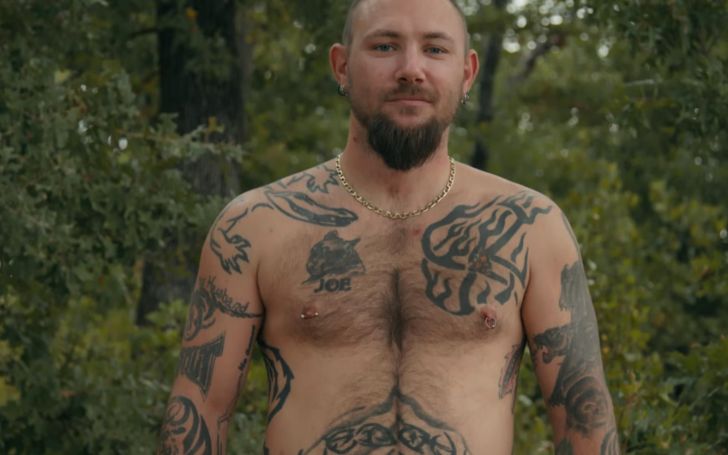 Find out all of the tattoos of Tiger King controversial star John Finley.
Most of us have known John Finlay from his controversial Netflix series Tiger King after his recent shockingly transforming into a 'handsome hunk' filling the gaps with his new teeth and sometimes with his 'head tilting' tattoos.
Since the followers seem curious to know the meaning behind the baffling personality John tattoos, we present you with the details and meaning behind it,
John Finlay Every Tattoos Detail
John Finlay All Tattoos.
Image Source: Pinterest
John has more than 10 tattoos inked all over his body. He has inked many images related to different pictures all over his body parts like neck, shoulder, neckline, stomach, hips, back and other parts of his body.
Starting from his chest he has a tiger printed with the word Joe which is his former wife, ouch and on the right part of his chest it there's a spiral of snakes - wooh! Another intriguing is his crocodile crawling back from his spine part to his neck and shoulders.
Former Wife Tattoo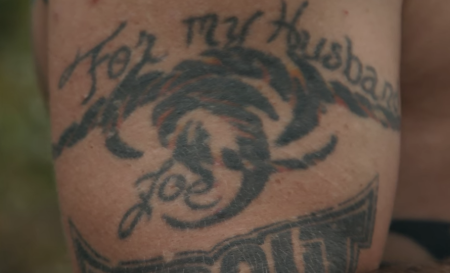 John Finlay Arm Tattoo.
Image Source: US Weekly
As we saw his left chest tattoo which is dedicated to his wife John Finlay shares another tattoo named after his wife, however, this one is quite weird.
Check Out: Amanda Giese Tattoos — There's a Meaning to All of Them
It articulates a broken knot that has a message For My Husband, might be a stint for his former wife Joe Exotic. We guess it was hard moving on.
Sleeves Tattoo
Kitten-Devil Tattoo.
Image Source: Pinterest
On his left sleeves, he has a cat tattoo but it's quiet unclear as the ink has not been perfectly finished. Some coloring and shaping can only make it come with meaning.
John Finlay's Bull and Belly Tattoo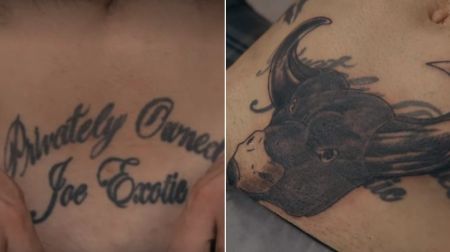 Bull and Wife Stint tattoo.
Image Source: Pinterest
On side of his abdominal area he has a sentence written "Privately Garned Joe Exotie," again dedicated to his former spouse who split And near his belly button he has a black Bull with a fierce look tattooed.
Find Out: Get Every Detail of Jason Momoa Tattoos
We covered the part which was visible and the ones we were able to read. Nonetheless, we've covered all his important tattoos. Find out the meanings behind your favorite Celebrities Tattoos on Glamour Fame.
-->