Did John Goodman Undergo Weight Loss? Find All the Details Here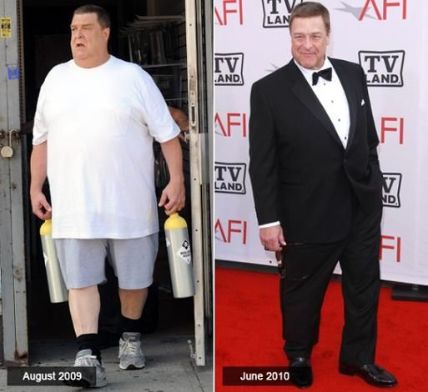 John Goodman's Weight Loss Journey: Read the Exclusive Report Here!
A Golden Globe Award-Winning actor, John Goodman, is widely recognized for playing Dan Conner in ABC's television series Roseanne. Starting his journey in New York City in search of stardom as a bartender and waiter, Goodman first found recognition as a voice-over in commercial plays.
Making his debut with a minor role in Eddie Macon's Run in 1982 and simultaneously working on the stage, he finally landed his breakthrough in 1986 in the musical satirical comedy film True Stories. Called one of the finest actors in Hollywood, John's struggle with alcoholism and his weight was once the media's favorite subject. The 68 years old actor has stunned fans with his drastic weight loss; many are curious about his transformation. Ahead is Goodman's tip and tricks for losing weight.
Goodman's Secrets Behind Losing 100 Pounds!
You read it right, 100 pounds. But for Goodman, his attempt at shedding some pounds was driven by health concerns. Unlike female actresses in the same category, who choose to go through it because of peer pressures and teasings, John has always carried a giant and flabby physique. Whether it was in the Roseanne or The Conners, fans saw him as the lovable, chubby patriarch in the series.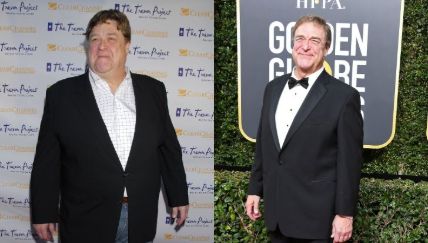 John Goodman tells how he dropped all the weight.
Photo Source: Pop Sugar
The actor said as he continued putting on weight, the imminent health hazards started to look real. "It got up to the point where I didn't even want to look at myself," says John. The most important and yet basic tip behind his weight transformation is consistency. The actor has been on a weight loss journey since the late 2000s. John told David Letterman in 2011 that he was pushing 400 pounds at his heaviest.
Recommended: Did Melissa McCarthy Undergo Weight Loss? Find All The Details Here
Goodman told cutting sugar from his diet and working out six days a week helped him drop 60 pounds at a time. As John's impressive transformation started showing after shedding 100 pounds, he told the Today Show in 2016 that he didn't think his weight loss would last long. Fast forward to 2021, and John is still in great shape and active as ever.
"It was just portion control and saying i don't need it," John.
Photo Source: Delish
Coming to Goodman's best trick, the actor stated, "Portion Control." He told AARP Magazine's issue in February 2021: "It was basically just the portion control and saying, I don't need it; John further adds, "I was just shoving everything in my mouth." But truth to be told, it wasn't just consistency and diet control that catered to his transformation. His severe alcoholism played a major part in his obese physique, and cutting on it gave the opposite result.
Alcohol Began to Dictate Life or Death for Goodman!
Who would have known that a smiley, vibrant person on-screen, Goodman, was living an absolute contradictory life outside of it? During Roseanne's peak success in the 1990s, John got trapped in the shackles of alcohol, as he couldn't handle the unprecedented fame. He told TODAY's Willie Geist, "At first it was exciting," Then it got frightening when I lost my anonymity."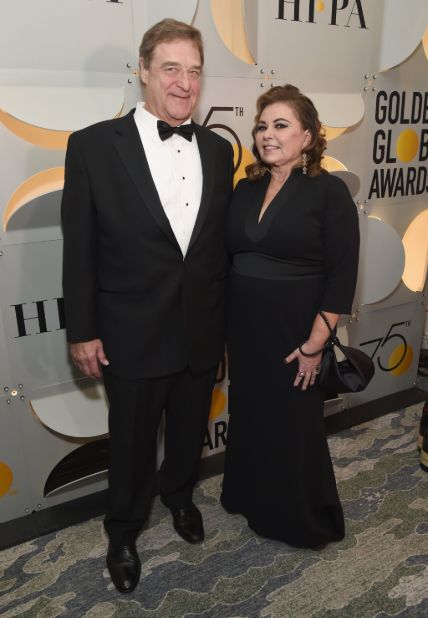 Goodman reveals he didn't handle the fame very well and turned to alcohol.
Photo Source: Pop Sugar.
The actor revealed he handled the fame by sitting on a barstool and drinking to his heart's content. "I got complacent and ungrateful. And after nine years—eight years, I wanted to leave the show," said Goodman. He recalls the wake-up moment was, one time, when he was shaking due to excessive drinking yet couldn't stop drinking. "I had the clarity of thought that I needed to be hospitalized," says John.
Check Out: Did Matthew Perry Undergo Weight Loss? Find Out All About It Here
The Roseanne star tells it was either life or death with alcohol. After prolonged rehabilitation, Goodman is now sober for more than a decade. The actor currently lives with his wife, Annabeth Hartzog, in New Orleans, Louisiana. He starred in the Roseanne Reboot in 2018 for a brief time before ABC canceled its following a series of controversies.
For more information and news on your favorite stars, stay connected to Glamour Fame.
-->