Who is John McCrea's Partner as of 2021? Learn About His Relationship Status Here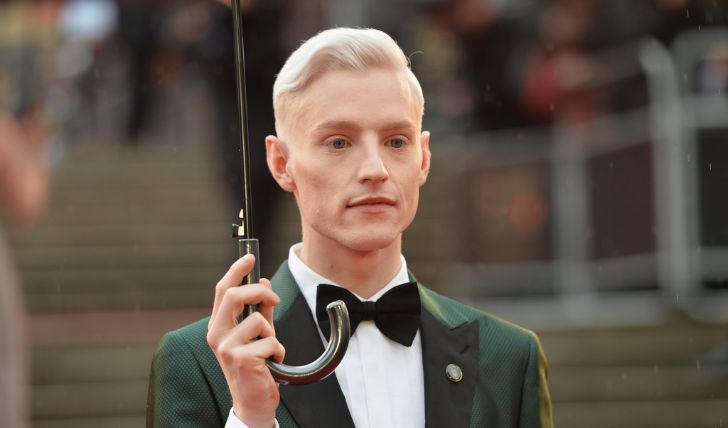 'Cruella' Actor John McCrea is Gay: Everything There's to Know About His Love Life!
The Oliver-Award nominated actor might be a new face in films, but the actor boasts a splendid experience in theatre. John McCrea got his breakthrough playing Jamie in the stage musical; Everybody's Talking About Jamie. He is also an aspiring singer.
Born on 10 October 1992, in Aldershot, Hampshire, McCrea was an artistic kid with a natural inclination towards acting. John attended theatre classes from a young age until he won a spot at the prestigious Sylvia Young Theatre school. The 28 years old actor identifies as a queer and has kept his romantic life pretty low-profile.
Who is John McCrea Dating in 2021?
The accomplished theatre actor is openly gay and has been boldly representing the LGBTQ community. Still, a very much of an up-and-coming star in Hollywood, McCrea has concealed his love life all too well. As of 2021, his official relationship status remains single.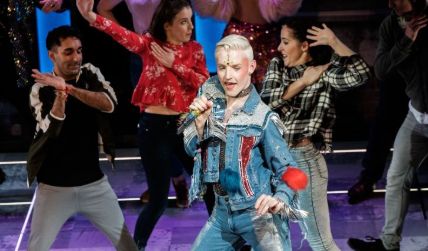 McCrea got his breakthrough in 'Everybody's Talking About Jamie.'
Photo Source: Pop Sugar
Before becoming a recognized face from Everybody's Talking About Jamie, the actor is reported to have had at least one relationship; however, no further information on that is revealed so far. McCrea played a queer character named Artie in Disney's Cruella, starring Emma Stone.
Recommended: Who is Katey Sagal's Husband? Learn About Her Married Life Here.
The Brit tells he relates and believes in living like his character in the Disney movie, "As long as you aren't hurting anybody, why shouldn't you be able to live your life the way you want it," he told the Pride. McCrea played Jamie Campbell, the kid who turned up dressed as Drag in his prom, in the musical, EveryBody's Talking About Jamie.
John McCrea's Career Highlights!
Since his breakthrough role in the coming-of-age stage musical, McCrea has worked on several big projects, but the actor got the biggest notice only recently. The buzz around Cruella soared when it was announced that McCrea would be joining the cast.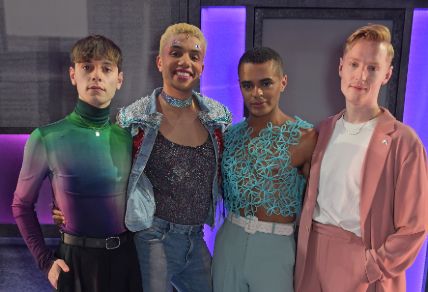 McCrea boasts a striking resume in theatre.
Photo Source: Irish News
John holds credits in projects like God's Own Country, Dracula, Kerchings, and EastEnders: Christmas Party. McCrea started working as early as when he was 9. His first stage role was in Chitty Chitty Bang Bang; he went onto appear in plays like The Sound of Music, The King and I, and more.
Check Out: Who is Lisa Boothe's Partner as of 2021? Learn About Her Relationship Status Here.
2017 Critic Circle Theatre Award winner and What's on Stage Award winner John says he always intends to do queer-representing roles. After receiving much critical acclaim, the Disney movie Cruella is set for a sequel. McCrea, an androgynous shop owner in the movie, says he would like it if his character causes more trouble in the sequel.
John wishes his character will cause more trouble in the sequel.
Photo Source: Yahoo
"I don't like Disney ever had a character quite like Artie before, so I am really thrilled to be the person to bring that into Disney world,' the actor told Gaytimes. Craig Gillespie's crime comedy also stars Emma Thompson, Joel Fry, and Emily Beecham. Mccrea is also set to star in the upcoming thriller. She Will.
For more information and news on your favorite stars, stay connected to Glamour Fame.
-->