John Mulaney's Net Worth in 2021? Here Everything To Know About His Earnings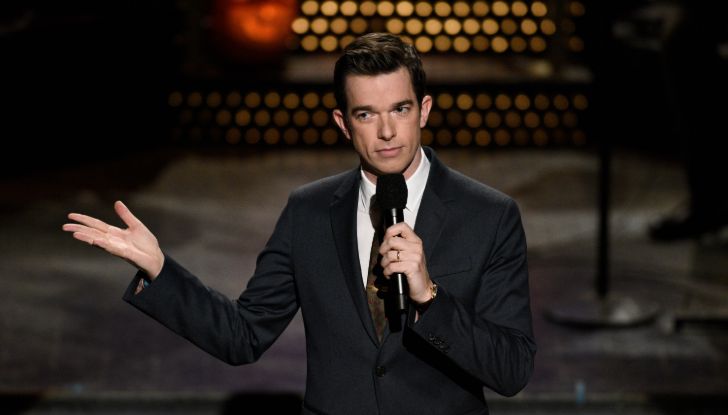 John Mulaney's Net Worth In 2021: Get The Complete Analysis Of His Wealth Here!
Best known as a writer on NBC's Saturday Night Live, John Mulaney is a stand-up comedian, actor, and producer. A Georgetown University graduate, John majored in English and theology, where he met Nick Kroll and Mike Birbiglia and joined them in the school improv group.
From growing up admiring stars like Desi Arnaz, Chris Rock, and Woody Allen, John has himself become an award-winning comedian. Lately, in the news for many reasons, John's career, personal life, and fortune have become the media's favorite topics. Continue reading as we bring you John's updated Net Worth in 2021 and some other news on the comedian.
John Mulaney's Net Worth in 2021!
A Primetime Emmy Award winner, John started his comic career by working as an office assistant at Comedy Central alongside stars like Nick Kroll, Dave Chappelle. John rose to fame in 2008 after he was discovered performing at Bonnaroo Music Festival and was hence offered a position in SNL.
As of 2021, John Mulaney's estimated Net Worth is a whopping $6 million.
Photo Source: USA Today
John's Net worth in 2021 is estimated to be $6 million. The major source of his wealth and steady income is, needless to say, from writing for SNL and also from Netflix, as few of his best standup comedies like The comeback kid, Kid Gorgeous were distributed on Netflix.
Don't Miss: Kourtney Kardashian Says She is Ready to Marry Travis Barker
Although not as famed in the field as in comedy, John even tried his luck in acting. Mulaney made his film debut in 2018 by voicing Peter Porker in the animated feature film Spider-Man.
The 38 years old has also appeared on few television shows like Crashing, Difficult People, and more. Currently, in the news for divorce from his wife of six years Annamarie Tendler, John's name is also trending as reports of his alcohol addiction have surfaced along.
John Mulaney's High Profile Marriage And Divorce!
After few years of dating, John married makeup artist Annamarie Tendler on July 5, 2014, in Boiceville. The couple had since stayed candid about their relationship, sharing snippets and anecdotes with their fans on Instagram.
John Mulaney announced his comeback and divorce from Annamarie Tendler in February.
Photo Source: The Cut
In December 2020, John had to take hiatus from work as he was getting admitted to a rehabilitation center in Pennsylvania. During his time in rehab, John gave his wife Tendler all the credit for standing by him throughout and called her his hero.
Check Out: Did Felicity Kendal Undergo Plastic Surgery? Find Out All the Details Here
But just when fans thought things were running smoothly for the couple, John announced his divorce from Tendler after making a comeback from rehab this February. He cited struggle with his sobriety as the reason behind their split, but fans are disappointed as news of John's new love is already making rounds on the internet.
Is John Mulaney Dating Already?
Reports tell, just two months after making his official divorce announcements, John is already dating another acclaimed actress. Mulaney, 38, is reportedly dating actress Olivia Munn, 40. It isn't known if the couple started dating whilst Mulaney was still married to Tendler or if it's a later occurrence, but sources tell they've known each other for years.
An insider recently confirmed John Mulaney's new romance with actress Olivia Munn.
Photo Source: Yahoo
The duo was under tabs since December 2020, as Munn left a heartwarming tweet for Mulaney as he went for his 60 days rehab. The actress had written, "Sending SO MUCH love and support to John Mulaney. You got this." An inside source confirmed John and Munn's relationship and added, "This is very new, so they are taking it very slowly."
For more information and news on your favorite stars, stay connected to Glamour Fame.
-->