Who is John Ratcliffe's Wife, Michele Ratcliffe?
Published Fri Dec 13 2019 By Travis
John Ratcliffe is the second most conservative House Representative in the United States of America. He is pro-life, pro-everything Donald Trump tells him to be, he is one of the most rabid fans of the 45th President of the United States and also his most trusted attack dogs. This was the reason, by the President wanted to make him the Director of National Intelligence, which eventually ended up failing.
John's wife Michele Ratcliffe is also a conservative who made her career in law and met her husband while she was in college. Michele Ratcliffe is almost always there when there is some major legislation going down with her husband and is his support system. Michele's been a lawyer for a long time, and she also worked as a Federal Prosecutor before returning to private practice.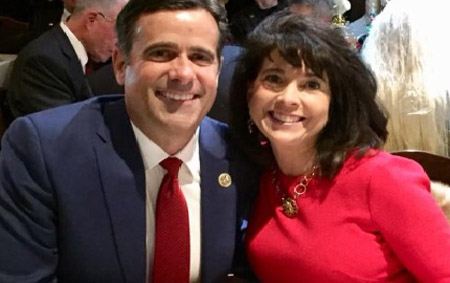 John and Michele Ratcliffe are married and are the parents of two kids.
Source: Daily
Michele Ratcliffe was born in Detroit, and from a young age the idea of being a member of the law system was ingrained in the young mind of Michele, and after graduating from her high school and college Michele started on her journey to become a member of the law system, and it was also the reason she first met with her future husband.
How Did John Ratcliffe and Michele Ratcliffe Meet?
Michele and John Ratcliffe met in Law School.
Source: Instagram
John Ratcliffe started on his journey to becoming a conservative lawmaker with his stint in Carbondale Community High School and then graduated with a degree from the University of Notre Dame. John wanted to be a lawyer, so he decided to go to Southern Methodist University in Dallas, Texas.
Michele, who was also born the same year as her husband, in 1965, went to the same university, and they met for the first time while studying together at the University. They started dating while their study was also going, and the couple was ready to take the next step in their relationship and got married.
Michele Ratcliffe Career After Marriage; Private Practice and Public Office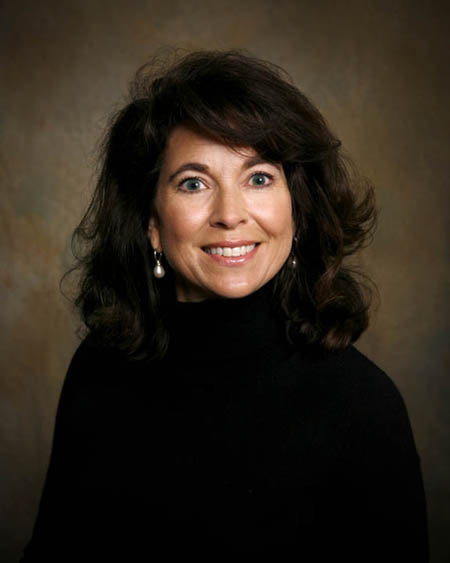 Michele Ratcliffe is a lawyer who is a named partner in her own firm.
Source: Instagram
Michele Ratcliffe started on her career as a lawyer in 1990 after getting admitted into the Texas Law Bar. For the first 13 years of her career, the wife of John Ratcliffe worked in a private firm, and she defended people with cases ranging from liability to malpractice.
After her career in the private sector, Michele decided to serve her country and joined the Prosecutor's office as a Federal Prosecutor for the Eastern District of Texas. After years of work, Michele was promoted to the position of Assistant United States Attorney, where she worked in co-ordination with F.B.I. and other letter's organizations.
Also Read: Meet Sean Burke, Husband of Braunwyn Windham-Burke
The public work lasts a few years, and soon, she was back working in the private sector again as she teamed up with brad Lamberth and opened their firm Lamberth Ratcliffe Covington Attorneys & Counselors. She is still working for a private firm while also taking care of her house and family.
How Many Kids do Michele Ratcliffe and John Ratcliffe Share?
Michele Ratcliffe and John Ratcliffe are the proud parents of two daughters.
Source: Instagram
John and Michele Ratcliffe are the proud parents of two beautiful daughters who are in college and school, respectively. Their first child, Riley Ratcliffe, is currently studying at Texas A&M, and she is also a soccer player for the college. John and Michele's second child, Darby Ratcliffe, is currently in high school and like her elder sister, is an avid sports lover; she is a diver for her school.
Riley and Darby share an amazing bond with their father, and they frequently take the trip from Texas to Washington to see their father. John shares a lot of pictures of the family together and seems to believe in what he is peddling through his political career.
Michele is also seen on the trips to Washington, and the family seems to be content with the life they built together and proud of the family they managed to create in their humble abode in Texas.
Before to leave, make sure to visit Glamour Fame to be in the know of all the happenings in the world of show business.
-->