Who is Johnny Solinger's Wife? Learn all About His Married Life Here
Johnny Solinger's Married Life: Find all the Details Here!
The former lead vocalist of the American rock band Skid Row, Johnny Solinger, is no more. He reportedly passed away on June 26, aged 55. He had replaced Sebastian Bach in Skid Row in 1999 and is now remembered as the best-known vocalist of the beloved band.
Growing up in Dallas, Texas, Johnny assimilated the passion for rock and country music. But he only acted on his long-loved hobby as a 25-year-old young lad. Before joining Skid Row, Solinger experienced considerable success throughout the southwest. Ahead is a look at Johnny's personal and professional accomplishments.
Johnny Solinger's Wife Was by His Side Till His Demise
Johnny accomplished immense fame and love from 1999 to 2015, after which the singer/songwriter pretty much kept low. Despite having access to connect to fans in a click, sources say, Solinger liked his personal life intact. But to fans wondering, Johnny lived a true country life and was a married man until his death.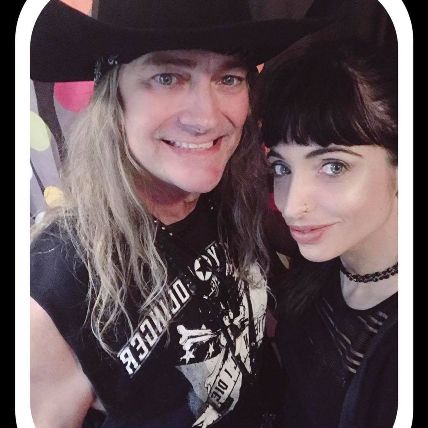 Johnny passed away after a month of disclosing his health crisis.
Photo Source: News Line
The singer was married to an actress named Paula Marcenaro Solinger. The duo reportedly met in 2009, and it wasn't love at first sight, but they were meant to be. The couple tied the knots in 2011 and lived in Texas. They were happily married until Johnny's sad demise earlier this week.
Check Out: Who is Melissa Barrera's Boyfriend in 2021? Learn all the Details of Her Relationship Here
Paula is a native of Buenos Aires. Even though she hasn't made it in Hollywood yet, she has starred in a few feature films and short films back home, as per reports. Marcenaro also worked as a model and hosted shows until her marriage with Solinger.
His widow, Paula, announced she would be taking a break to process the grief.
Photo source: Otaku Kart
Paula Marcenaro, who can be found by @paulamarcenaro on Instagram, announced her husband's death. She wrote, "Johnny has passed. I was holding his hand. He went in peace. Thank you all." Marcenaro further wrote, "I will take a break from everything but please know I am forever grateful for your love."
More About the Late Singer!
Before joining the famous band, Solinger had made a little attempt and progress at his individual endeavor. He formed his own rock band, SOLINGER, in 1990. And released four independent records under it. The late rockstar was a hit in his hometown; he joined the band searching for bigger fame.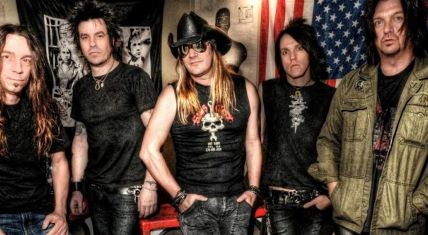 Johnny Solinger was the longest-serving vocalist of Skid Row.
Photo Source: Middle East
Dave Sabo, Rachel Bolan, and Scotti Hill of Skid Row hired Johnny to be their lead vocalist. Solinger was the band's longest-serving vocalist. Together they released massive hits like Thickskin and Revolutions Per Minute.
Don't Miss: Who is Robert Aramayo's Wife? Learn About His Married Life Here
Whilst playing for the band, Johnny was also pursuing his solo career on the side. His first solo album was only distributed regionally. Solinger shared his health crisis on Facebook in May. Giving a heads-up to his fans, he revealed his prognosis wasn't looking good.
For more information and news on your favorite stars, stay connected to Glamour Fame.
-->